Basic facts:
You can buy bitcoins with coins from EUR 0.01 to EUR 20 bills.

Spain is the second country in the world with the most bitcoin ATMs installed.
ATMbitbit has installed its first ATM in Madrid that will allow users to convert their change or small change into Bitcoin (BTC).
The ATM is specifically located at Calle Marcelo Usera 82, in the Real Cash store. East allows you to convert 0.01, 0.02, 0.05, 0.10, 0.20, 0.50, 1 and 2 coins and 5, 10 and 20 euro notes to bitcoinsaccording to data from CoinATMRadar.
Please note that the cashier only works with the Bitcoin Lightning network capitals of Spain. There are nine more installed in Spain that, although they share the same network, also sell other crypto assets such as USDT, Monero (XMR), Ripple (XRP).
To buy BTC with small change, manufacturers recommend using Cartera Bitcoin de Muunbecause in it the crypto-active can be managed both on-chain and via red Lightning. Also, it is a self-custodial wallet where its user owns the BTC private keys stored there.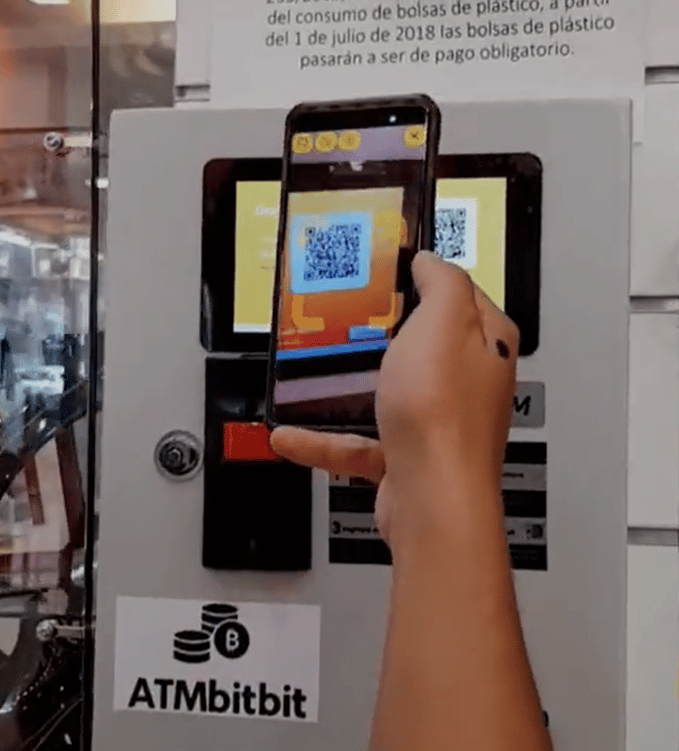 As a form of confirmation, you must enter a phone number to which an SMS or text message with a code will be sent to perform the transaction. The coin or ticket is then inserted into the ATM, which automatically determines its value, the QR code is scanned by the mobile phone, and BTC satoshis are obtained, as seen in the video shared on Twitter.
Increase the number of bitcoin ATMs in Spain
Recently it turned out that Spain has reached more than 3,000 installed bitcoin ATMs in its territory.
The ATMs are owned by Euronet following a merger with Spain's Bitnovo. In this way, Spain became the second country in the world with more ATMs than bitcoins and other cryptocurrencies, for behind the United States, which has 33,000 such facilitiesa fact reported CryptoNews.
Nevertheless, these numbers do not appear to be updated According to CoinATMRadar, Spain has 260 active Bitcoin ATMs.

Source: www.criptonoticias.com