Basic facts:
Wallypto will allow you to manage transactions and even exchange cryptocurrency assets.

There is a confirmed desktop version, but there may be a mobile version as well.
LG Electronics, one of the largest electronics manufacturers in the world, is developing a wallet for Bitcoin and other cryptocurrencies. The product will be called Wallypto and is still under development.
When trying to search your wallet for digital assets and cryptocurrencies, LG has applied to the United States Patent and Trademark Office (USPTO) for registration his invention. Inside Description Part of the patent details that it is computer software for use as a digital cryptocurrency wallet and for "managing and verifying transactions with cryptocurrencies on the blockchain" and "for exchanging cryptocurrencies."
That section mentions that there will be a desktop version of the wallet, but nothing is said about a possible mobile version. Considering that LG is a well-known mobile phone manufacturer, i hope wallet also developed for these devices.
In addition, also it is proposed that the LG wallet will allow the exchange of bitcoins (BTC) and other cryptocurrencies from the same program. This is a feature that others already have, e.g. Exit oh Bitpay, to name just a few. It is not uncommon to require the mediation of an exchange or other company that offers such an opportunity to wallet users, although there is also a possibility that LG plans to have its own exchange.
As of this writing, the application is listed as approved by the USPTO, although an examiner has not yet been assigned. In turnLG has yet to announce an official release date for the wallet.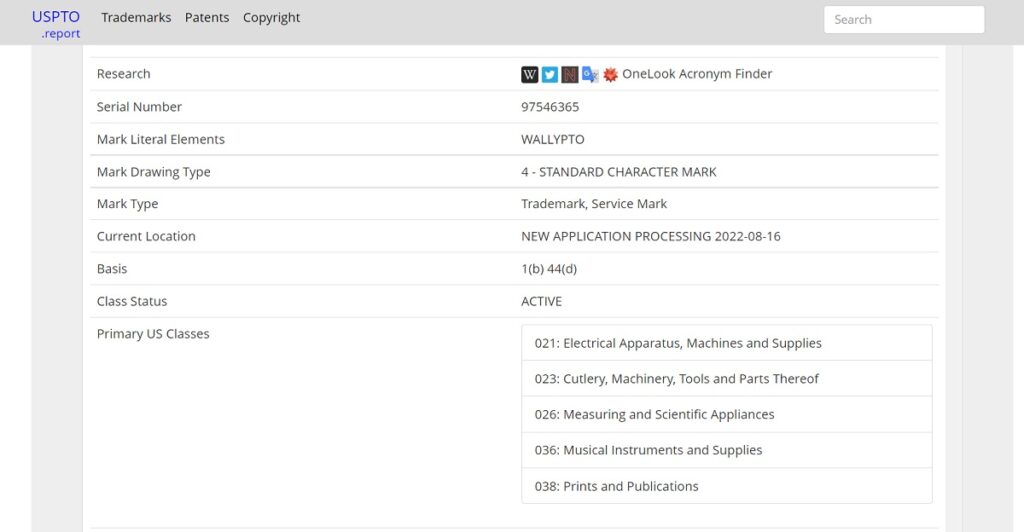 LG and its NFT platform
On the other hand, LG also announced the launch of a non-fungible token (NFT) marketplace that can be accessed from the company's smart TVs. The platform is called LG Art Lab and allows users to buy, sell and trade these types of tokens directly from their smart TV From the brand.
So far, the platform is only available in the United States. Specifically, it works on TVs running webOS 5.0 or later.
Like LG, Samsung is already using cryptocurrencies
In addition to LG, which in turn has subsidiary companies in the fields of science, renewable energy, chemistry, communications and computer solutions, other major companies are also entering the field of cryptocurrencies. Also, one of LG's main competitors and South Korean competitors is Samsung.
As reported by CryptoNoticias, Samsung continue to add new features for different versions of cryptocurrency wallets which is being developed since 2019.
---
Update 09/05/2022: This article has been updated to add that LG is introducing its own NFT platform.
Source: www.criptonoticias.com