Ms. Marvel started off really strong but hits rock bottom in the second half of episode 5 as the episodes are just too packed and the story is too rushed. Can the finale still save the series?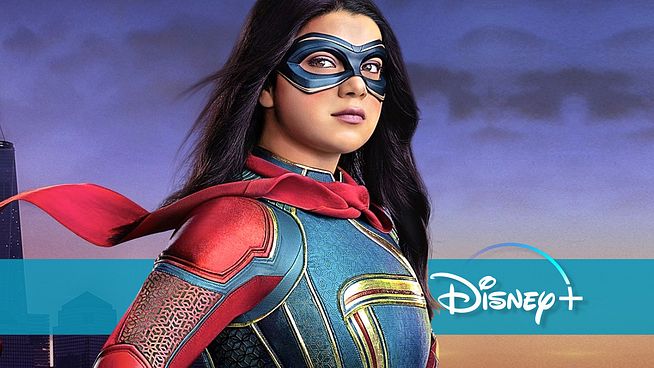 +++ Opinion +++
The first two episodes"Ms. Marvel"I was really moved by: A bright new heroine (Iman Vellanis) of the tensions between school, family, and first love in the outdoors is so colorful, fun, and creatively staged that the MCU hasn't seen in a long time (if at all!). Still with episode 3, the first weaknesses slowly set in, becoming more apparent in episode 4, and now reaching their sad climax in episode 5.
The problem is by no means that "Ms. Marvel travels to Pakistan and the past in Episodes 4 and 5, in keeping with the show's theme of family and cultural heritage from the beginning. And so the hosts of the show take themselves Dear K. Ali and her team spends a lot of time finishing up the entire flashback scene in episode 5 and will deliver some really beautiful, touching moments.
The problem is that there are too many other stories to tell along the way, some that have since been completely forgotten (DODC, Kamala's everyday school life) and others that are completely smashed into the ground.
The big problem with Ms. Marvel: The secret
This is especially true of Clandestine, which is introduced at the end of episode 2 with a clever leap to turn 180 degrees from a seemingly friendly surrogate family to a group of murderous villains in a matter of minutes in episode 3.
This development should have lasted at least two episodes, so the wasted potential of Djinn, who, at least on paper, actually fits well with "Ms. Marvel Matchbecause such basic themes as family, homeland and forced exile are reflected here.
In Episode 4, Clandestine easily breaks out of Damage Control's oh-so-secure Supermax prison and travels halfway around the world in moments (which almost reminiscent of the rushed narrative pace of the past few seasons.game of thrones") and is in the right place at exactly the right time to intercept Kamal in Karachi.
And then in episode 5, her wish to open a portal to her home dimension comes true, only for some reason the veil turns out to be fatal to Jin. and the drawing of the figure is at least as vaguebecause also the explanation why Najma (Nimra Bucha), who has been waiting 80 years to return to her dimension, suddenly sacrifices her life to close the veil, leaving those responsible for the series to blame.
Too little time to say too much
In the final moments of Episode 5, we jump to New Jersey to join Bruno (Matt Lintz) and Kamran (Rish Shah), who have somehow escaped prison themselves and somehow gained new powers after closing the portal, as the finale still awaits. to come must be prepared in episode 6.
But (in the original version) there isn't even time to let Bruno finish his "You have powers too?" Instead, another explosion The episode ends completely abruptly, a truly almost unintentionally funny cut.
Appears more and more like this: During Daredevil and Co (Formerly Netflix, now Disney+.) at least three episodes per season were too long, six episodes of an MCU series is simply too short and/or too few. Sure, you can tell a good story in four and a half hours. However, six episodes is usually too crowded – and not only with "Mrs. Marvel', but also with other MCU series.
Will the finale also be a disappointment?
And not only was the second half of episode 5 too rushed and overloaded, unfortunately I'm afraid episode 6 won't be any better either. As the finale, Bisha K. Ali and Co now have:
either set up Kamran as the villain or press the long-absent DODC into the role
to stage a grand final battle
Kamala becoming Ms. Marvel (including the costume) and her role in "Captain Marvel 2" opposite
add any clarifications on Clandestine and Veil
find out everything about the second bracelet and what the extraterrestrial Kree have to do with it
Kamala and Nakia (Yasmeen Fletcher) to reconcile
break up the love triangle between Kamala, Bruno and Kamran
"Good is what you…