Spread for a few weeks Videos on Facebook, which advertise the supposedly groundbreaking achievements of a pill in the fight against obesity. The comments they are shared with are all similar, for example: "I've been taking this product for about 3 weeks and it's really helping. I've lost 17 pounds so far." Users usually link to a bunch of other people to do that.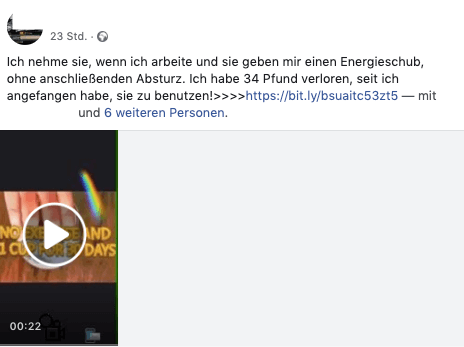 However, the link in the Facebook post leads to websites that are classified as unsafe by the browser and to those that look like Focus Online – although the web address makes it clear that these are not real news sites, for example "www-lifedaily.com-jqnec8t8h.xyz".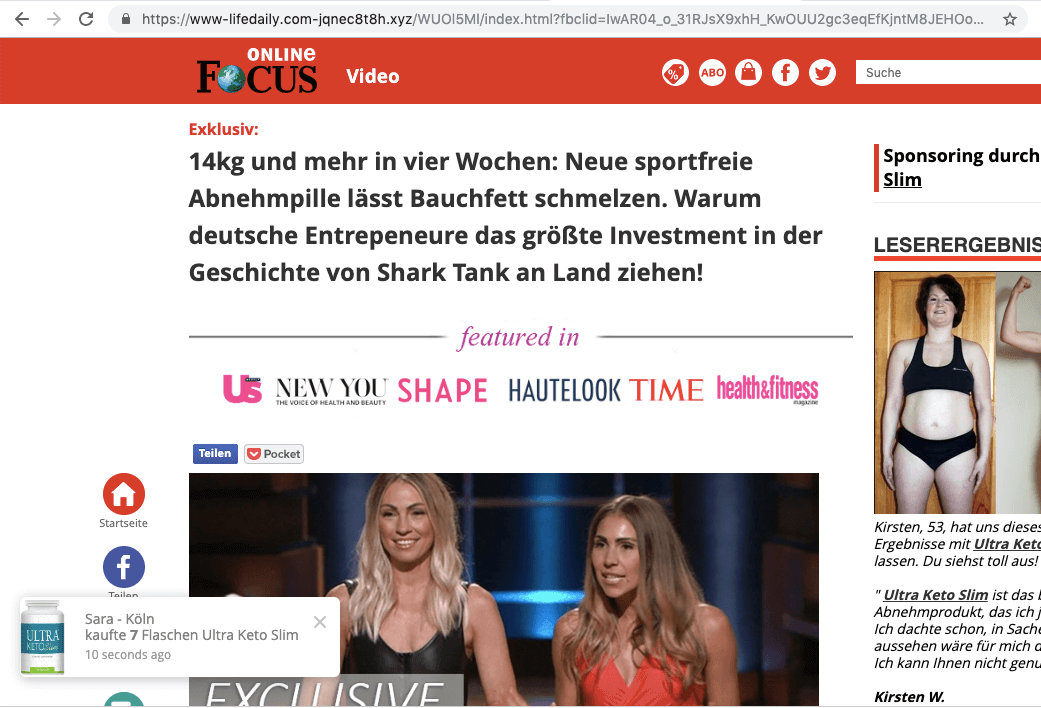 The websites claim that the "miracle drug" that's helping so many lose weight is Ultra Keto Slim, developed by two women who received the largest investment from American investment TV show Shark Tank. Shark Tank is the model of the German TV show "Höhle der Löwen", in which candidates try to convince investors of their companies. The websites further claim that there has already been coverage of the pill in magazines such as Time, US Weekly, New You and Shape given. Our research revealed: This is all made up.
Expert: The pills are ineffective against obesity and potentially dangerous
Lars Selig has already heard about the product "Ultra Keto Slim". Selig is a certified dietician and head of the nutrition team at the University of Leipzig. Such products are said to help with fat loss through so-called ketosis. According to the expert, this is dangerous because it interferes with the metabolism: "Ketosis is a red alert for us."
Often there is also no exact list of ingredients. For example, one product he reviewed contained excessive amounts of minerals, which could cause heart problems. Selig warns against taking the pills. It could also be that the products are counterfeit – or only arrive empty boxes after customers have spent money.
False names of the alleged inventors
The women who allegedly invented the pill are said to be sisters and their names are Emma and Sarah Martin. They should be Berliners. However, the two alleged entrepreneurs do not have any social media accounts that can be found on Google.
An image search shows: The image of the two women from the fakeFocus-Item was in related articles used on fake websites in English but with different names: Anna and Samantha Martin instead of Emma and Sarah Martin. There are no suitable social media profiles for them either.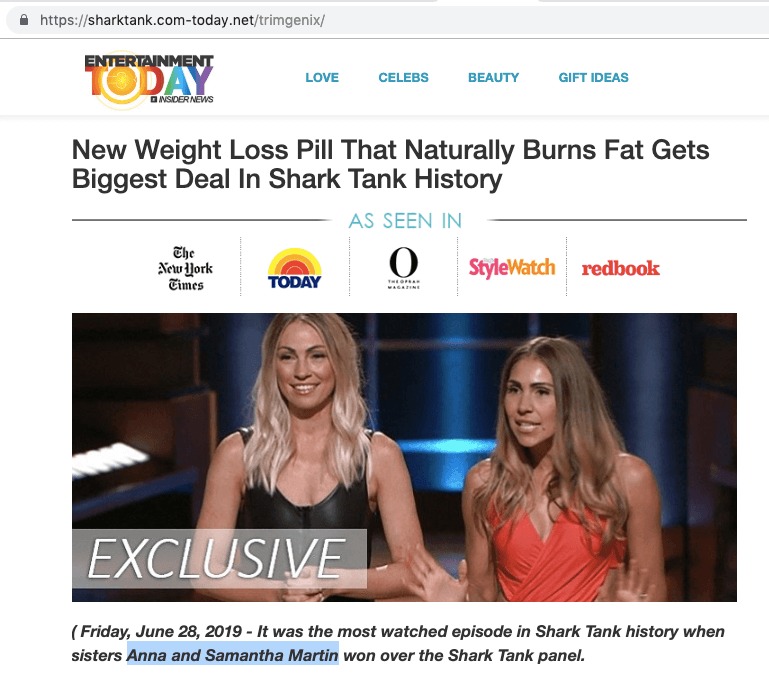 one another picture, a screenshot from the show "Shark Tank", according to the women's names are Kara Haught and Shelly Hyde. They are actually sisters and appeared on the TV show in which third episode of the eighth season, which aired on October 7, 2016. However, they didn't want to find investors for diet pills, but for the swimsuits of their company "Raising Wild".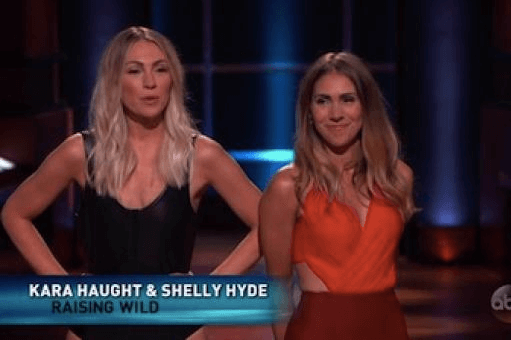 On Youtube there is a video their appearance.
No media reports about the "miracle pill"
On the websites of Time Magazine, US Weekly, New You or Shape there are also no reports about the product.