Fitness
Strength training at home: the best exercises and tips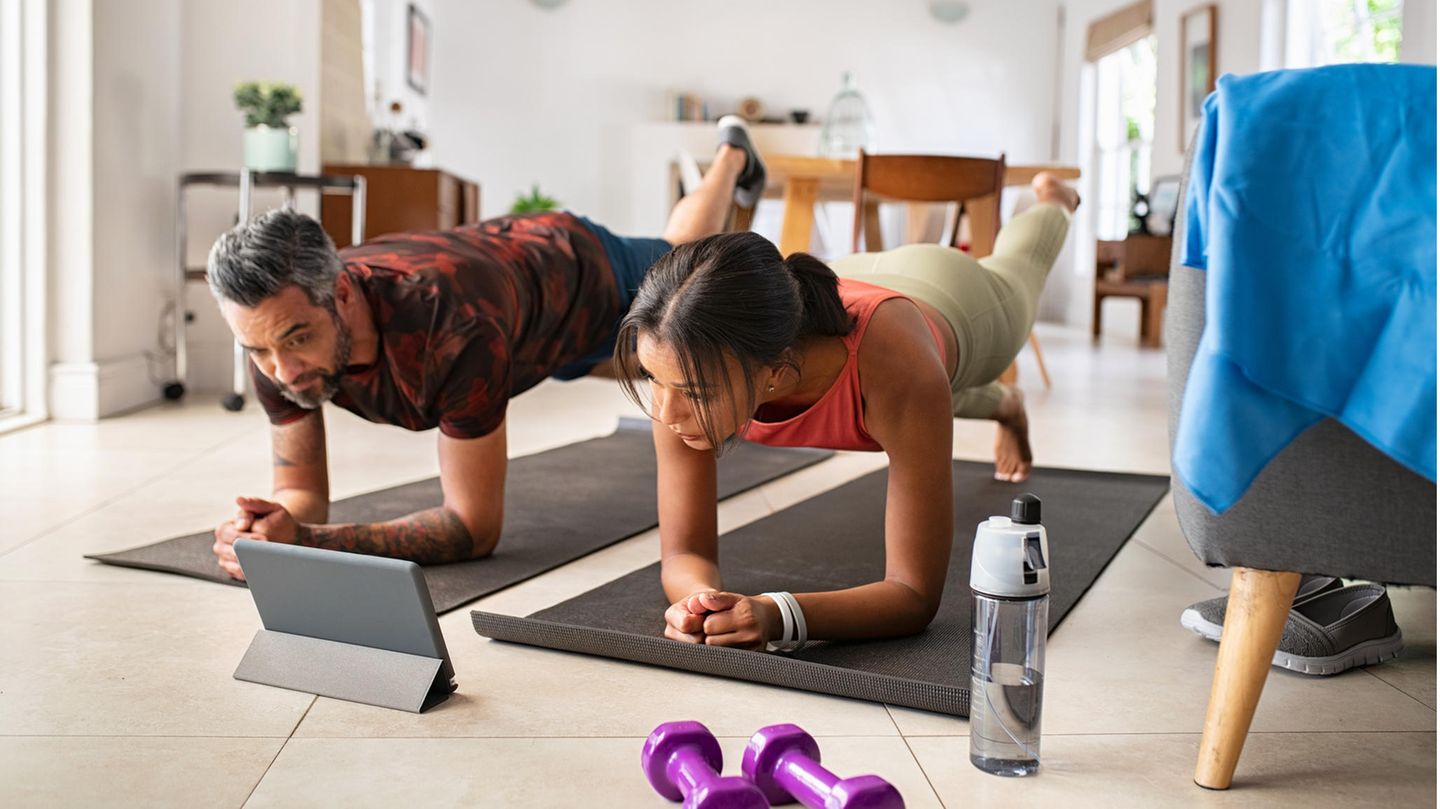 Would you like to keep fit? Strength training at home is a good option – also to save on gym costs. With these simple yet effective exercises, you too can do it, with or without additional equipment.
Doing something good for your health is always good, especially if you have fun doing it, because after the age of 25 the body begins to lose muscle mass. That means body fat accumulates more easily. Reason enough to start with your own fitness and muscle building. Strength training is a sensible thing that you can do at home or in the gym to actively keep your body fit and to strengthen your overall movement and posture. Always and everywhere where you can best motivate yourself to train.
If you're thinking that it's too late for you, think again, it's never too late to start fitness and exercises to build muscle and lose some weight never hurt. The good thing about strength training at home is that it also gives you the opportunity to do many exercises with and without equipment, and it also saves money in the long run that you might otherwise have spent on the gym.
The more often you do your training and the exercises associated with it, the more your body and self-esteem will benefit from it, in addition to your physical fitness. Over time, your strength training at home will become routine, try to keep up the training and keep looking for incentives for new exercises to add variety and avoid boredom in your strength training at home.
Good reasons for private strength training

You train and live healthier.
Excuses like "It's wet outside, too cold, etc." to skip the exercises no longer count.
You will become more disciplined with practice.
Your body and your fitness will change positively and you will feel better and more comfortable as a result.
You become more active and excited to be able to see your body's progress at all times.
You get a better and new feeling for your own body.
You appear more confident.
You can perform better than before and build strength.
They gain respect and recognition.
Strength training at home: effective exercises

With strength training at home, you can finally save yourself a trip to the gym. Better yet, no rain in the world will spoil your desire to exercise because you no longer need to go out to exercise at home to build muscle and train your strength and endurance.
The following exercises train the entire body. In addition to the stomach, legs, buttocks, this also includes the back. Expensive equipment does not play a role in your strength training at home. Just one Trainingsmatte you need for your strength training. With the help of dumbbells you can change the effectiveness and difficulty of some exercises. But as a beginner, it's enough if you only train with your own body weight, because that's unusual and exhausting enough for your body at the beginning. Training hard always pays off, you will see: your strength training at home has a lot of effects, above all your fitness and your body will benefit more than from it.
Important in advance:
Do strength training at home slowly and in a controlled manner. You can still improve your performance over time as long as you continue to do the exercises correctly.
Repeat the exercises between ten and 15 times with three rounds each, e.g. B. 3 x 10 crunches. Take a one-minute break between each new set.
Depending on how confident you feel in the exercises, you can also do them with dumbbells and look for other exercises.
Keep up the strength training at home. Your body will thank you.
1st exercise: squats

Muscles worked: Hamstrings and glutes
Stand shoulder-width apart…