Thursday is kicker eSports day. Every week we bring you a hot topic on Twitch. This time, Patrick Baur and his guests take a look at the professional daily life of the club's team.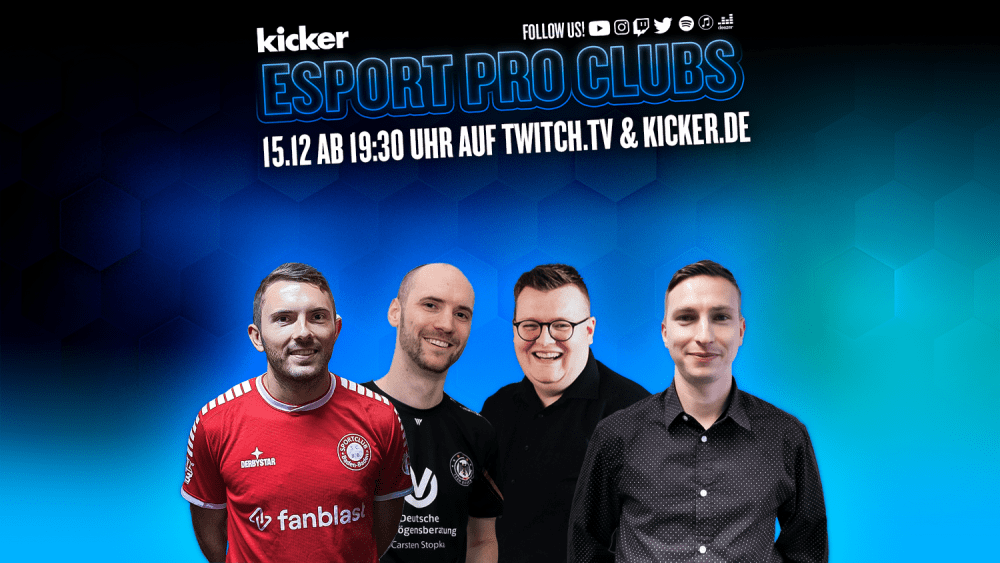 kicker eSport Pro clubs: with Patrick Baur (2nd from right) and Marcel "Fitzo" Fitzek (2nd from left). This time the guests were Daniel Dietrich (left) and Loris Cernuta.
kicker eSports
Pro clubs are organized like real football clubs. Club management, team management, transfers, training… Over the years, FIFA has created a separate space. Our expert Patrick Baur takes a behind-the-scenes look at the club with three guests on kicker eSport's stream about professional clubs.
"Basically, I'd like both club representatives to present what their day-to-day is like," he announced. In addition to his partner Marcel "Fitz" Fitzek, he invited those responsible for SC Baden-Baden eSports and SV Fortuna Bottrop.
Baden-Baden is a team owned by Jens "Knossi" Knossalla and has been part of the Pro Club ecosystem since the fall. Daniel Dietrich will be a guest on our stream. He is the captain of the team and a member of the board of the club.
For his part, Loris Cernuta is responsible for eSports at SV Fortuna Bottrop. People from the Ruhr region are playing a club-supporting circus for the second year. The team is made up of real club footballers and players, some of whom have returned to the real pitch through the Pro Club.
Baur wants to know: "What's the connection with real football? Do you train together on the pitch and then play virtual football?" This is far from all. All topics of importance to the clubs come to the table and are classified by the officials. So join in and learn something on Thursday from 19:30 on our Twitch channel.
Of course, you can also participate in the stream: express your thoughts or ask questions!
December broadcast review
22.12: Kicker eSport Talk: FIFA 23 hack wave
eSport interview with Jan Bergmann.
kicker eSports
Just before Christmas, we are talking about security. Many players, including eSports players, have been hacked and lost many cards in recent months. Why does this happen and how to prevent it? Jan Bergmann talks to IT security expert Rüdiger Trost from F-Secure about this topic.
29.12: Kicker eSport Talk: The big eSports annual review
eSport interview with Christian Gürnth and Jan Bergmann.
in 2022 There was a lot of eSports going on. Christian Gürnth and Jan Bergmann sit down at the end of the year and talk about the year: what were the highlights, what happened particularly badly? Be there and let us preview 2022.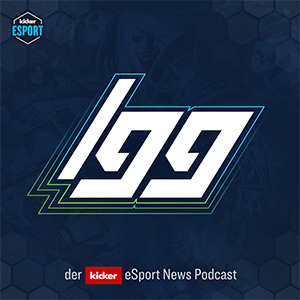 in 2022 December 654:58 minutes
Union Berlin without eSports, the future of FIFA and the UFL with bugs
Union Berlin still don't want eSports in the club, FIFA seems to be aiming for Web 3.0 for now when it comes to EA competition, but should that be it? We also talk about the UFL and their philosophy of planned mistakes. Good idea or annoying at some point? Nicole and Chris are back in action!