The former continues program planning in the new year and develops two reporting formats. Weltspiegel-Reportage should be continued elsewhere.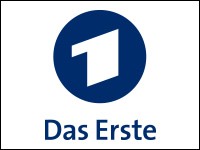 In the new year, ARD will introduce the new brand "ARD Knowledge" in the Das Erste program, thus creating a permanent place for the knowledge documentaries, which are always broadcast on Mondays after "Topics of the Day" (
Quota meter reported
). The two-part BR documentary starts on Monday 9 January at 10.50pm
"Germany in a critical situation"
, which will be presented by science journalist Lena Ganschow. The aim is to highlight how prepared Germany is for large-scale emergencies and what back-up systems will be in place should a nationwide blackout actually occur.
January 23 and 30 Hessian Broadcasting Corporation (hr) will control in partnership with BR "My Body, My Energy" address. Reviving ARD Knowledge, which will address anthroposophy habitats, tomorrow's pandemics and innovative animal protection methods, ARD has launched a journal. "W for Knowledge", which always airs on Saturday afternoons, will be discontinued at the end of the year. The last edition of the nearly 20-year-old program took place on November 19.
And another format becomes a victim of "ARD news". As reported by TV Wishlist first also "Weltspiegel Report" a. The format of the report also last ran on November 19, right after W wie Wissen and dealt with the topic "Prestige highway project – Montenegro's deal with China". "In 2023, there are no plans to publish new editions of the "Weltspiegel report", the broadcaster's representative is quoted as saying in the report.
Instead, the broadcaster would like to direct viewers to the ARD media center on Saturday afternoons. In the future, foreign correspondents will constantly produce "film formats" there. One to two films per month are scheduled to be screened in the former as well. Among other things, Monday evening at 22:50 is scheduled as the broadcast time, precisely that time of ARD Knowledge. Das Erste, meanwhile, will initially fill the vacant program slots on Saturday afternoons with reruns of feature films and winter sports. In the early afternoon, the dose of documentary series doubles "Veterinarians – rescuers with a heart" and "Day news" runs for 15 minutes instead of five.