in 2024 presidential election
The Bachelor instead of Donald Trump: How US broadcasters broadcast Trump's candidacy announcement – or not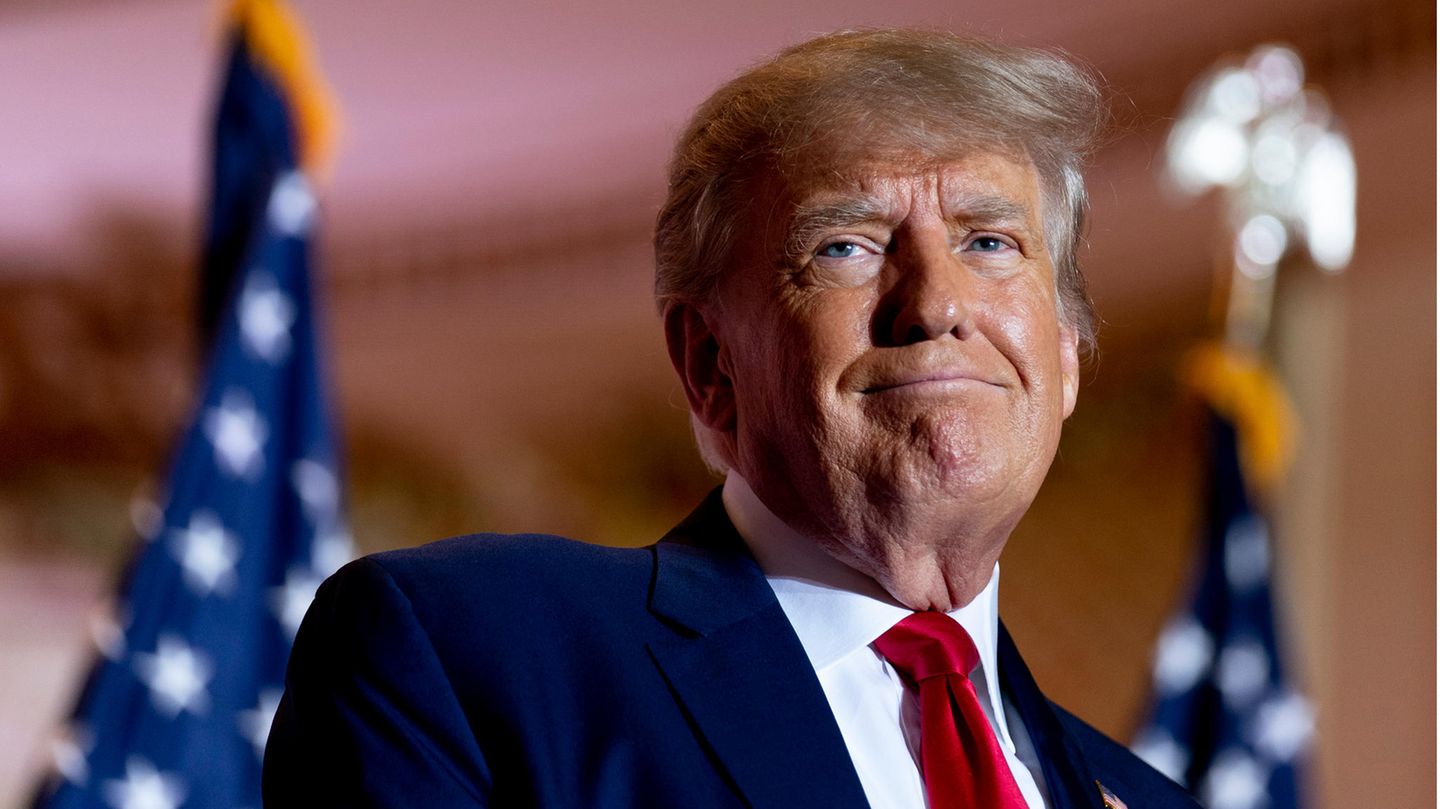 Donald Trump wants to return to the White House. What the ex-president himself sold as a "very big announcement" wasn't even worthy of a live broadcast for many broadcasters — for good reason.
Donald Trump announced his candidacy in 2024 presidential election at his home in Mar-a-Lago, Florida. But what the former official called a "very big announcement" a week ago received little US media attention. Three of the country's major television stations even completely refrained from broadcasting his performance live.
Instead of Trump's hour-long speech, ABC gave its viewers another episode of the reality show "Bachelor in Paradise." NBC showed its viewers the seventh episode of the second season of the science fiction drama "La Brea". And CBS aired an episode of its fictional series, which has been running since 2018, about the FBI's New York division.
Among the major cable channels, MSNBC also decided not to broadcast live reports from Mar-a-Lago and, as always, aired the political show "Alex Wagner Tonight" Tuesday through Friday. CNN showed nearly 25 minutes of Trump's speech in Palm Beach before going into the studio, where a panel of political experts analyzed the speech and journalist Daniel Dale, known as the Trump Checker, checked it for accuracy. But before Trump took the stage, CNN prepped an interview for the upcoming event and showed footage from the Mar-a-Lago ballroom, which was packed with guests in front of an empty desk.
Donald Trump is live on Fox News

At Fox News, the situation was different: moderator Sean Hannity devoted about 40 minutes of his Hannity show to live coverage of Trump, whom he has served as a propaganda mouthpiece, campaign aide and adviser for years. When the former president began mocking former Chancellor Angela Merkel over Germany's dependence on Russian gas, Hannity stepped in and let Trump allies Mike Huckabee and Pete Hegseth have their say. Huckabee explained that the 76-year-old is "unbeatable" if he keeps it the way he did in his speech, and Hegseth shot back: "Nothing beats the original." Fox News later returned to Florida and aired another portion of the performance.
Fox's decision to air at least most of Mar-a-Lago's production is pretty amazing. Trump's longtime home and court channel is part of News Corp's newspaper and broadcast empire. of billionaire Rupert Murdoch and that just pushed his former wagon overboard: "The biggest winner of the midterms was without a doubt Governor DeSantis, whose landslide victory in Florida was breathtaking. The biggest loser? Donald Trump," Fox News columnist Liz Peek said of the Republican midterm bust. at the same time, triumphant Ron DeSantis commented on last week's Florida gubernatorial election. "Let's hope the millions of Americans who supported Trump in 2016 and 2020 realize that his time is up," Peek said. "If you like his politics, you have to be loyal to Ron DeSantis, who has never lost a campaign and is a big winner in these midterm elections."
US midterm elections
His endorsement is no guarantee of victory: That's how Donald Trump's candidates have fared
The New York Post is also part of it News Corp. — even mocked Trump as a caricature of a kindergarten boy on its front page Thursday, calling DeSantis "the future" in a front page a day earlier. And the editors of the Wall Street Journal called the ex-president "the biggest loser of the Republican Party."
The day after Trump's announcement, the New York Post suggested that at least they…