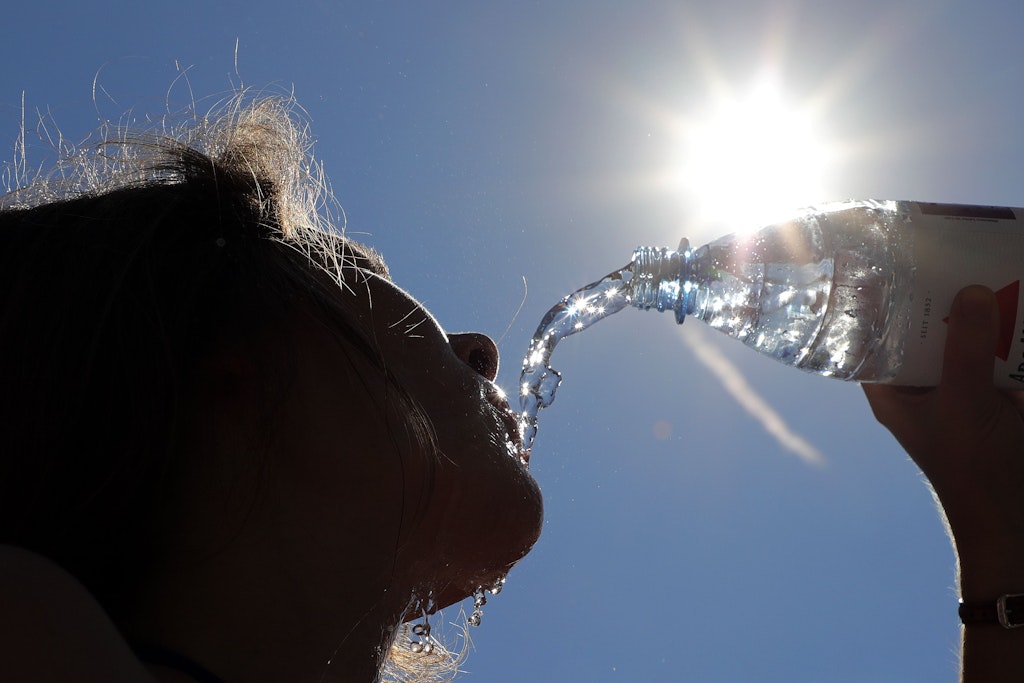 This has never happened before! As for the current weather forecast for the coming weeks, it's an absolute novelty even for meteorologists. We have never faced such extreme values ​​for Germany and Europe. 42 degrees of heat is predicted for our region. Specialists warn of danger to life. What awaits us now?
Also read: Forecasters are sounding the alarm: a heat wave has descended towards Germany! But not only that… >>
Extreme calculations for Central Europe and Germany appeared already a few days from mid-July. "False records are calculated by the US weather model for a few days after the middle of the month. Life-threatening heat with a maximum temperature above 40 degrees. I have never seen German weather maps like this before," admits Dominik Jung, a qualified meteorologist and director general of the weather service. Q. yearsin front of the weather portal wetter.net.
Weather models are predicting over 50 degrees in the south
In southern European countries, such as Spain or Portugal, even values ​​exceed the 50 degree mark. There would be a direct transport of heat from Africa, from the Sahara, to us in Europe. A really bad scenario.
"This heat would be a huge burden on the body. But it's not that far and we have to wait and see if this first trend, which has been repeating itself for days, will really show itself", the expert tries to reassure.
Also read: Extreme heat: From THIS temperature it becomes dangerous for human life >>
Extreme weather is life-threatening
In fact, a temperature of around 40 degrees would be dangerous to human life. The human body can compensate for heat to some extent by using its own cooling mechanism: sweating often feels unpleasant, but sweat allows the body to carry heat to the outside. However, this only works at temperatures up to 37 degrees Celsius, according to a University of Hawaii study. After that, the extreme heat turns into a death trap, especially for the elderly and already stressed.
in 2003 Europe experienced a historic heat wave that killed between 45,000 and 70,000 people in France and Germany. The heat wave that occurred in Russia in 2010 killed more than 10 thousand people in Moscow.
Here's what the weather will be like for the next few days
Until then, it will be a pleasant summer with sunshine, low clouds and pleasant temperatures. The high heat is not visible at first. Thursday may even rain or drizzle, finally something wet from above again. There will be a new high from Friday and that will bring us a summer weekend in Germany.
The weekend will again be very friendly and often dry. The beautiful summer weather continues. It won't be too hot, but it won't be too cold either. Only the rain stays away. Below is the current drought map of Germany. This is clear and shows how dry many parts of the country are right now.
Also read: The real horror of 9 euro tickets: there is no open toilet on the train – a woman pees her pants >>
tuesday: 20-29 degrees, often friendly and dry
Wednesday: 19-26 degrees of heat, it will rain a little in the north, otherwise it is beautiful
Thursday: From 19 to 23 degrees Celsius, the day is variable with rain or long rain
Friday: 19-25 degrees, mix of sun and clouds, dry
Saturday: 20-27 degrees Celsius, mostly dry, sunny
Sunday: 20-27 degrees, sun and clouds, dry
Assembly: 20-29 degrees, sometimes sunny, sometimes cloudy and almost no rain