World Cup scenarios
The starting position is surprisingly good: Germany qualified for the round of 16 against Costa Rica today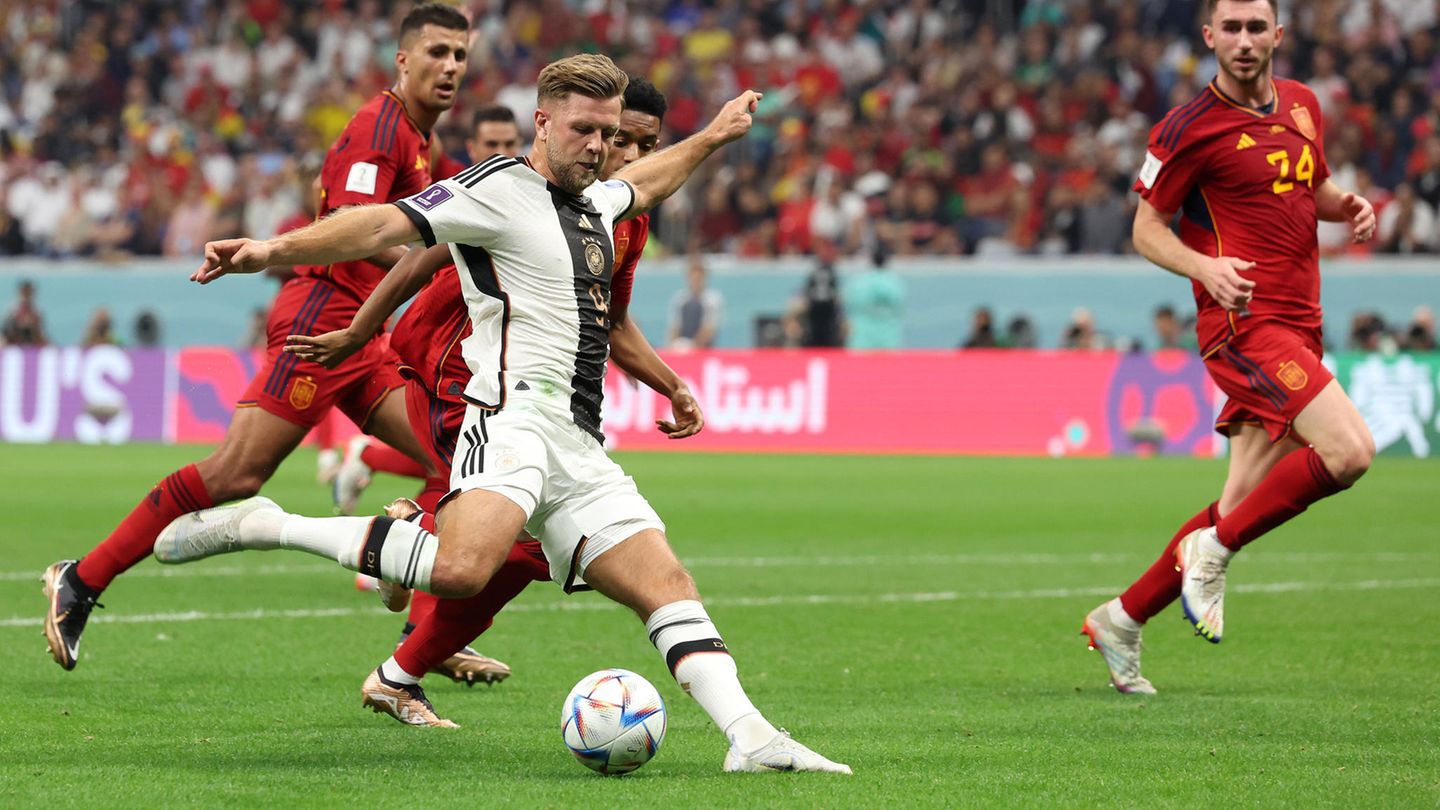 Germany is last in the group with just one point after two games. Despite this, Hansi Flick's men had surprisingly good chances in the second half.
Everything is at stake for Germany in their third group game on Thursday night. The DFB team wanted to reach the final even before the tournament, now they have their final, but much earlier than the players and those in charge would have liked.
First: Germany has it in its hands – at least in theory. That's amazing considering Flick's side are left with a loss and a draw after two games. The fact that they can still make it to the round of 16 on their own is largely due to today's opponent, Costa Rica. Surprisingly, he beat Germany's conquerors Japan 1-0 on Sunday.
Germany vs Costa Rica: This is how Flick's team is progressing

In any case, DFB-Elf have to win tonight, that's for sure.
If Spain beat Japan at the same time, it is good enough for second place and therefore progress.
If Spain and Japan tied, Japan and Germany would be tied. Flick's side would then need to win against Costa Rica by at least two goals to overtake Japan on goal difference.
These are two good options for Germany to reach the round of 16. A 2-0 or more win against Costa Rica is not utopian considering the Spaniards thrashed their opponents Germany 7-0 tonight.
But therein lies the problem with the third option. If Japan beat Spain, the Asians would be unbeaten at the top of their group with six points. Germany would then face a Herculean task ahead of the Spaniards, who are currently three points better. However, they go into the final matchday with a goal difference of 8-1, Germany – 2-3.
Then DFB-Elf (along with Japan) should catch up to an eight-goal deficit. For example: If Japan beats Spain 1-0, Germany should beat Costa Rica 7-0. Spain would then go 8-2 and Germany 9-3, and Hansi Flick's side would be runners-up to Japan in the round of 16.
The most theoretical arithmetic games

An interesting and very theoretical calculation example: If Japan beat Spain 2-1 and Germany beat Costa Rica 7-0, Spain and Germany would be tied on points and goals, and a direct comparison wouldn't help either because they played each other. a draw. In this case, the rule of fair play would rule, meaning that the team with fewer yellow and red cards would advance. Germany currently has three yellow cards, Spain only one.
Trouble in football
A few seconds of fame: These speedsters caused a stir with political messages and bare skin
By the way, if there was a tie here, it would be a draw, as was the case last time in 1990. in the world championship. At that time, Ireland defeated the Netherlands in a draw to finish second in the group. (You can read more about fair play rules and draws here)
Spain is not sure yet

Important for all stars: Spain itself is not certain to reach the round of 16. Costa Rica have three points and could still overtake Spain if they lose to Japan if they beat Germany. Coach Luis Enrique can't send the B-Elf on the pitch against Japan or let them play too hard. In the event of a draw, Japan would also be threatened by Costa Rica and Germany. So if you're worried that Spain and Japan might settle for a result that will see them both advance, you can go into tonight's game with peace of mind, at least up front.