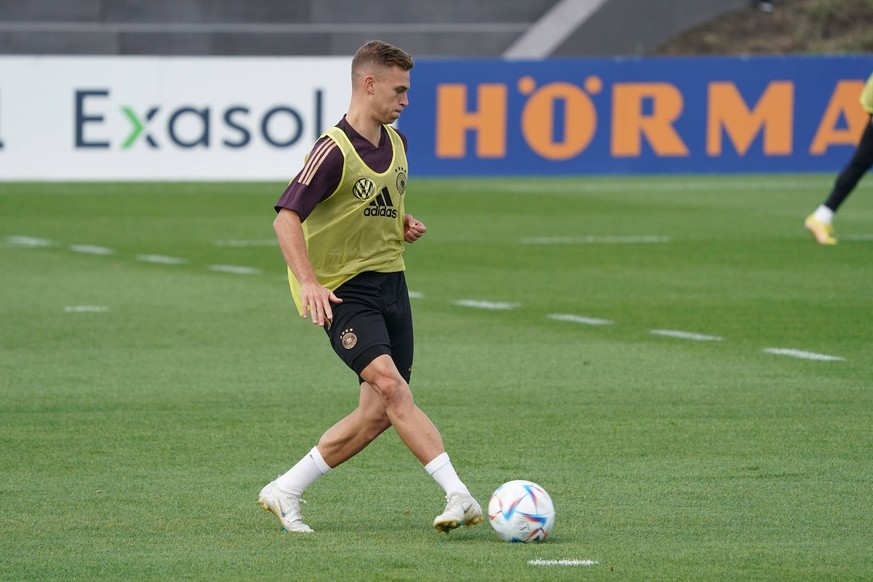 Joshua Kimmich hasn't been at his best lately. Image: IMAGO/students
Crisis mood at FC Bayern: Things are not going well for Bayern Munich at the moment. They have lost each of their last four Bundesliga games. Even in Augsburg, they left the pitch 0-1 as losers.
It's no wonder that coach Julian Nagelsmann's side have faced a lot of criticism and that individual players have been caught in the crossfire. The former Bayern pro is now targeting Joshua Kimmich and hitting him hard.
Babbel criticizes coach Nagelsmann: "Use the horsepower on the road"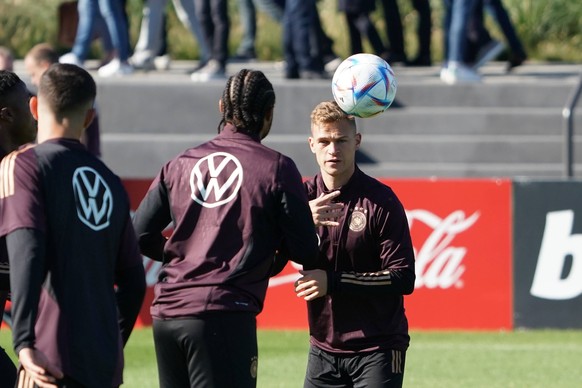 Joshua Kimmich isn't doing well with Babbel.Bild: www.imago-images.de / imago images
The last one Australia active coach and ex-Bayern pro Markus Babbel is taking after FC's many defeats "Bayern". first Nagelsmann to the chest. The 35-year-old coach now has to "use the horsepower on the road," Babbel told Sky in an interview. Babbel even gave the coach a tip:
"First of all, now you have to talk tacheles. Certain players have to be told that they have to do what the coach demands on the pitch. Otherwise you won't play anymore. The team is paying attention to that."
Babbel questions Kimmich's discipline: "Everything turns around"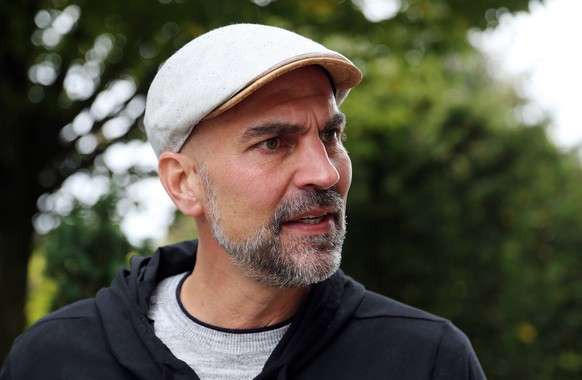 Markus Babbel takes a clear position.Image: imago images/Sportfoto Rudel
Did he also mean Joshua Kimmich? In any case, he duly took issue with the batsman, criticizing his discipline: "He's earned a rating in recent years, so we've all said: world class, outstanding." But Babbel noticed last season that Kimmich no longer had the discipline to play in his position.
He also said: Kimmich "plays at six, then at eight, like a ten or a left winger. He turns everywhere but not where he should play".
Kimmich just falls 'like he's wearing ballerina shoes'
Meanwhile, he also feels that Kimmich wants to shine and no one is allowed to "attack, let alone touch" the footballer because of his status. And: "It's like he's wearing ballerina shoes, and all of a sudden he just falls off." Babbel wants Kimmich to go against it again.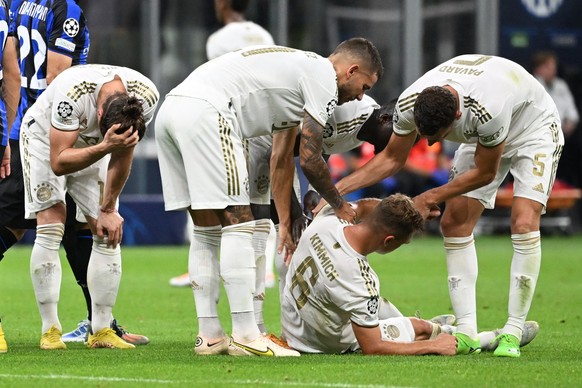 Is Joshua Kimmich falling too fast?Image: dpa/Sven Hoppe
He makes a tough decision: if this doesn't change, there must be consequences. Babbel therefore advises Nagelsmann to let Kimmich sit on the bench from time to time"set a flag if it doesn't do what is asked".
(ast)