High-ranking guests at VfL Wolfsburg training camp: National coach Hansi Flick arrived at the Lower Saxony side in Austria on Monday, arranged to meet VfL officials and was on the training ground to answer questions.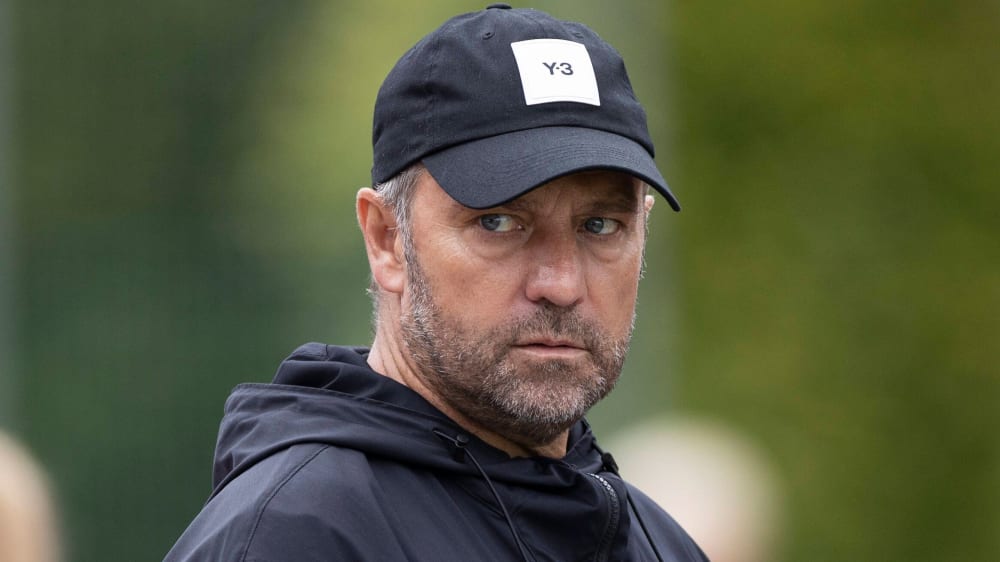 He is looking for contact with a Bundesliga club: national coach Hansi Flick

Thomas Hiete reports from Wolfsburg's training camp in Seefeld
When Hansi Flick entered the training ground in Seefeld, there were friendly hugs. Niko Kovac, whose former assistant coach and successor at Bayern Munich, Jörg Schmadtke and Marcel Schäfer welcomed the guest who gave an interview on the sidelines of the training ground. Flick talked about…

… his training camp trip: Borussia Monchengladbach. he visited Tegernsee, he now arrived in Wolfsburg on Monday. "The players are important to me," emphasizes the coach of the national team, who, of course, also meets his old comrade Kovace at VfL. "I have some history with him and I called him and asked if I could come. The fact that the Croatian has now landed at Wolfsburg ended up surprising Flicka less than the earlier sacking of Florian Kohfeldt. "I wouldn't have thought so. But every club does its own analysis after the season. I knew Niko would be a problem again in the Bundesliga. He has a good club with VfL."



The squad is almost in place.




… National team: Looking ahead to the World Cup, Flick is clear: "It's a fact that the team is almost set. Now everyone has four months to put themselves in the spotlight. Everyone also has a chance to jump on the World Cup train." VfL has three players: Lukas Nmecha , Ridle Baku and Maximilian Arnold. The latter recently said in an interview with kicker: "I don't know exactly where I stand."
How does the national coach see it? "I like him as a player, also someone who always gives 100 percent and is a very important player for Wolfsburg. The competition in his position is extremely high. Nevertheless, he is always one of our focus. That is why we will continue to monitor him and include him in our plans." This also applies to Baku, who is probably planned as a right-back for VfL in the new season.
"Especially in this position," says Flick, "body composition is incredibly important. There's definitely room for improvement there." The coach names the left defender David Raumas (Hoffenheim) as an example to follow in Baku. "When you see the way he interprets the game, it's amazing in terms of his commitment, his willingness to play defense and offense. Those are the things we want to see." Striker Nmecha, who Flick also linked with a broken ankle around the turn of the year, should have the best chance of making it to the World Cup. "Lukas is a player who brings a lot with him and has an attitude that he always wants to be better. I've been injured a lot and I know how it feels when you're not in the team, so it's important for me to show that when you're there and make him feel good."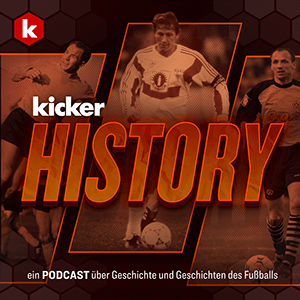 in 2022 July 1153:04 minutes
1991/92 season: Eastern teams, tension, Bayern crisis
Bundesliga with 20 teams, a three-way battle for the champions until the last second – and that without FC Bayern? The 1991-92 season could offer all that and more, along with the first episode of kicker history. Guests Thomas Helmer, Guido Buchwald, Heinz Gründerel and Florian Weichert found themselves right in the middle of it and turned around together with moderators "Pini" Platenius and Niklas Baumgart. For example, saving the young career of Jörg Pilawa. The next episode of the kicker story will be released on July 18.

… VfL's outlook for the new season: It's "difficult" for him, Flick says, to quantify. "The start is not so easy," he says, referring to matchday two, when VfL traveled to FC…