Falling off a bicycle or on the playground – and it happened: the child received a concussion. Headaches and nausea aren't the only symptoms parents should be aware of.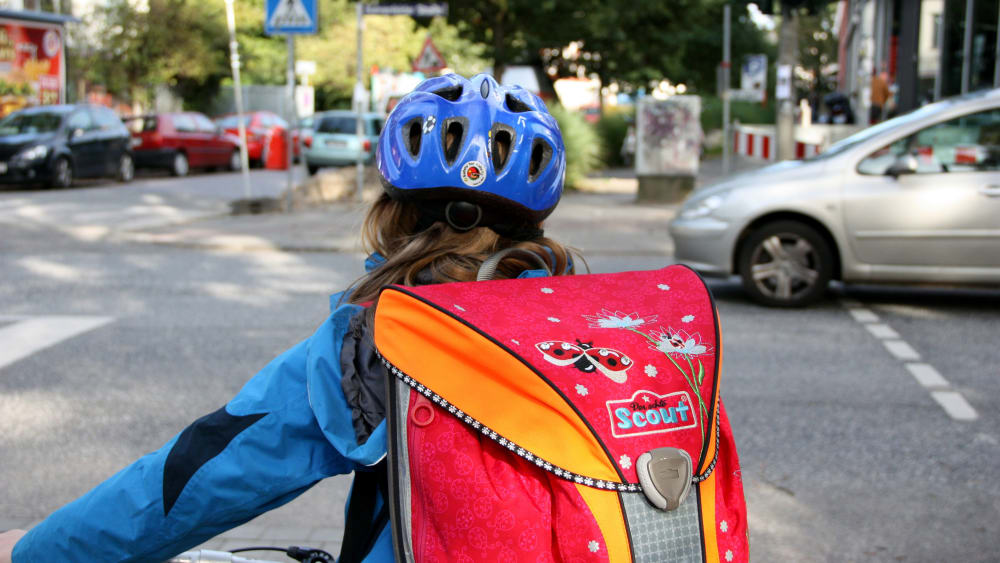 A bicycle helmet can protect against concussion.
picture alliance / dpa-tmn
Headache and neck pain, nausea and vomiting are not the only symptoms of a concussion. The Professional Association of Pediatricians (BVKJ) draws attention to this.
Lesser known symptoms include blurred vision, dizziness and balance problems. Even if the child is anxious, sad or more irritable, the cause may be a concussion.
Drowsiness and slow reaction
Concussions are often difficult to recognize, especially in very young children. If the child is sleepy, slow to react and does not want to play or drink, these may be signs. And: They are reason enough to visit the pediatrician's office, as always, when a concussion is suspected.
It is important to know: According to pediatrician prof. According to Hans-Jürgen Nentwich of the BVKJ, symptoms sometimes appear within hours or days. So it is good for parents to have an overview of the symptoms and how the accident happened. This is important information for the pediatrician.
If it gets worse, go to the emergency room
And when do families urgently need help? "If the headache, mood or behavior changes, or mental problems worsen, parents should take their child to the emergency room," Nentwich said. (kinderaerzte-im-netz.de)