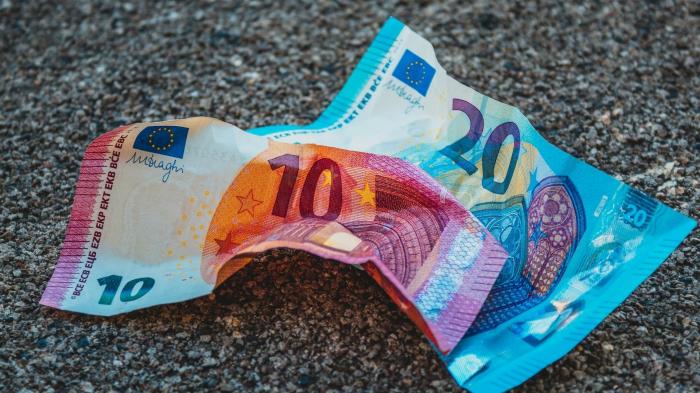 "Profit Inflation" and Traffic Light Government Mistakes: Not just energy companies, more and more industries are using price increases to cash in on inflation.
In Germany, the purchasing power of the population is also falling sharply. A preliminary annual report from the Economic and Social Science Institute (WSI) Collective Bargaining Archive, owned by the trade union Hans Böckler Foundation, suggests that we are currently facing a historically significant real wage loss.
With the collective agreement on wages, it is expected that in 2022 minus 4.7 percent must be recorded, writes WSI. According to the institute's calculations, the average salary increased by only 2.7 percent compared to last year. WSJ is even more optimistic about inflation, which will reach only 7.8 percent by the end of the year.
Political value
It can also be called gloss, since the foundation obviously worked with the information provided by the statistical authority Destatis. However, as you know, Destatis uses the "Consumer Price Index" (CPI), which has been markedly inflated. But even after the CPI just became an official in November inflation rate of 10 percent Confirmed. As we have discussed several times, the inflation rate is primarily a political value.
This is already evident from the fact that Germany's official inflation rate according to the "Harmonized Index of Consumer Prices" (HICP), used by European statisticians from Eurostat, in November inflation rate – 11.3 percent became
Even former Deutsche Bank Chief Economist Thomas Mayer criticizes the fact that more and more pieces have been removed from the eurozone's inflation rate to make the inflation rate appear lower.
It also meant that the European Central Bank (ECB) could delay the problem even longer with absurd forecasts. Ordinary people now pay one a high price for it.
So we have been dealing with a significant loss of purchasing power for a long time. However, this is partially hidden by the union-linked institute, which would otherwise leave the unions in an even worse position due to relatively timid wage agreements. Therefore, the head of the WSI Collective Bargaining Archive also cites the salvation of trade unions:
"On the one hand, collective bargaining was not carried out in many sectors in 2022 due to long-term valid collective agreements. On the other hand, the currently agreed, significantly stronger wage increases and inflation bonuses will often come into force only from 2023. Torsten Schulten. Despite everything, he has to come to a conclusion :
Against this backdrop, real wages have fallen this year, unprecedented in the history of the Federal Republic of Germany.

Torsten Schulten
Who is particularly affected
But for many people in sectors that don't even have a collective agreement, or even for many self-employed people, the real wage loss is even greater because there has been little or no increase. Significantly greater losses of purchasing power have to be experienced especially by people with social support.
As is well known, the increase in Hartz IV was incredible 0.67 percent. After changing the name of basic income, the standard rate has now been increased by €50 to €502. This is in line with the official inflation rate of 10 percent, but does not even offset past losses.
The real loss of purchasing power is particularly large for people who live on a subsistence level. Because the lower the income, the larger the share must be spent on energy and food. These are goods that have become especially expensive – 38.7 and 21.1 percent.
The figures known so far show that the optimistic forecasts of the Institute for World Economics in Kiel (IfW)…