Armel Bella Kotchap is the first U-21 international to make the senior team since 2021. It is joy and motivation for younger colleagues.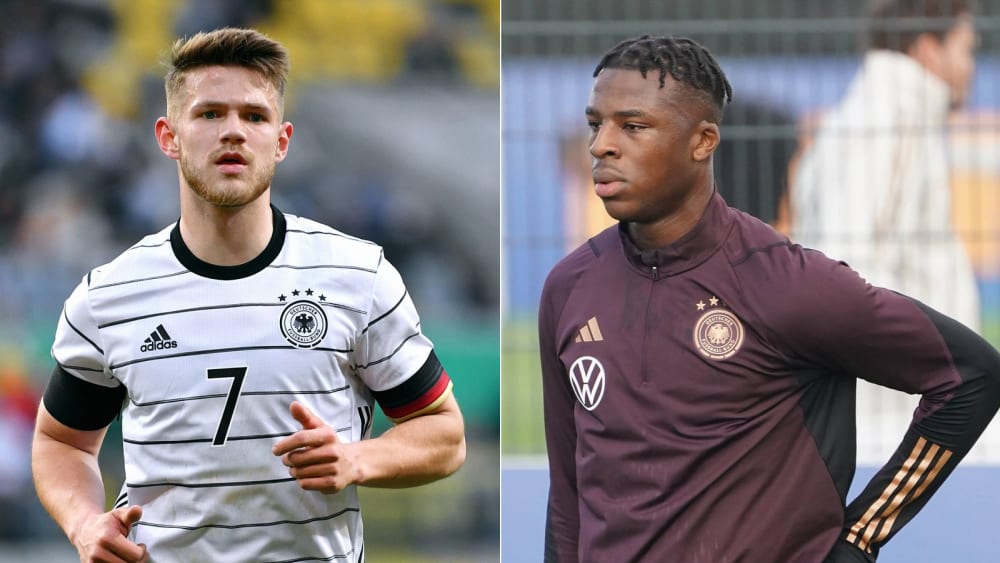 Know each other from U21: Jan Thielmann (left) and Armel Bella Kotchap.
"I saw one or two of his games, but not all. In our team, of course, people talk about what Bundesliga players do abroad after transfers," says Kölns. Jan Thielmann about the midfielder who moved from Bochum to Southampton in the summer.
Still standing in March Bella Kotchap and Thielmann together in the U-21 starting eleven and fought for it an important 1-0 European Championship qualifying victory in Israel. In June, Thielmann missed the final game of the junior season with a ligament injury. The fact that Bella Kotchap is now missing from Antonio Di Salvo's team does not surprise the FC striker: "Perhaps it was a surprise to outsiders, but Armel is a great player and showed his quality in Bochum last season. . That if he was able to confirm it again, I'm happy for him.
Thielmann also believes the promotion to national coach Hansi Flick's selection is an incentive: "Of course it's amazing for him, it also shows how close you are and that a good run can always catapult you to the senior team. We're all working on that there."
In a friendly against France this Friday night in Magdeburg (6:15 p.m. LIVE! on kicker) and next Tuesday in England, Thielmann and Co. can prove its qualities against top class opponents.