In Vilsdrufe, the driver of a VW Touran managed to smash the front and rear of his vehicle.
Struff – In this accident, everything seems clear at first: one car must have hit the back of another. Please show photos from the scene of the accident, the S36 near Wilsdruff, the car with its bonnet ready for scrapping and photos of the badly damaged boot. Problem: It's not about two different vehicles, it's just one vehicle!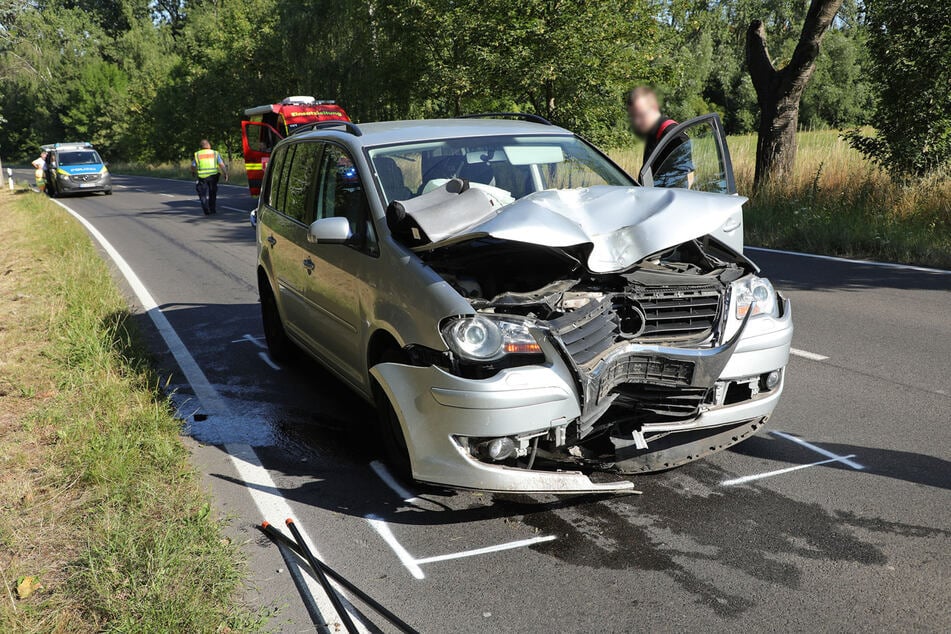 On request, tel Dresden Police Headquarters TAG24 learned that a 32-year-old man was behind the wheel of the affected VW Touran. It was on a Sunday around 7 am, coming from Klipphausen in the direction of Kesselsdorf.
The man reported to the authorities after that an accidentthat the microsleep was fatal for him. Therefore, he did not pay attention for a moment and therefore drove off the road.
The driver must have hit the concrete lamp post with full force. Because it fell, apparently, without problems.
According to initial data, the mast then crashed into the Touran – apparently, the trunk could have been damaged.
Lucky in an accident: In addition to the driver, the other passengers in the vehicle were also scared – according to the police, no one was injured. However, the state road had to be closed for about three hours.
The investigation into the accident continues.