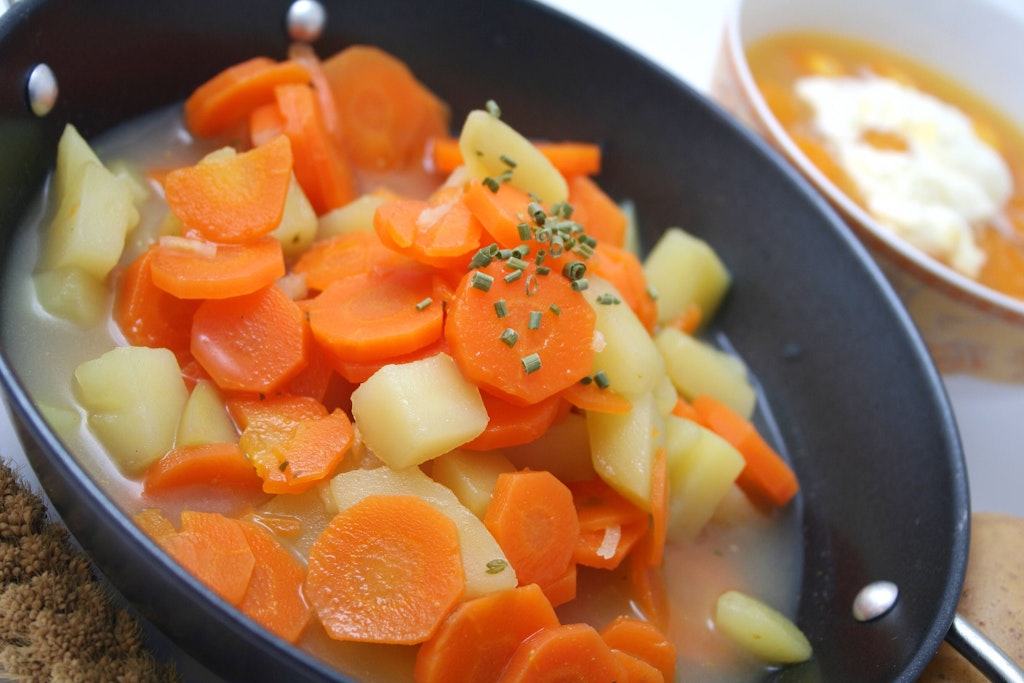 It's getting colder outside, the heaters can't be on the highest level this winter to save some money – how do we heat up instead! Of course with delicious food. Stews are now more often served for dinner: They are quick to make, taste delicious and in many cases are really cheap. Here comes a delicious recipe that tastes good and costs little: carrot stew like grandma used to make!
Also read now: Delicious recipe from the GDR: How to make the best egg salad in the world! Inexpensive and with simple ingredients – perfect for a snack >>
Recipe for carrot stew: This is how the vegetable soup succeeds like grandma used to make
In addition to carrots, which are available in the supermarket for little money, there are also diced potatoes and some minced meat in this carrot stew. If you want it even cheaper, you can of course omit the meat, then the stew is vegetarian, but tastes just as good.
Now also read: Delicious recipe for rice and minced meat casserole: Ingeniously simple, quickly on the table >>
The carrot stew has another advantage: the ingredients are easy to prepare. If, for example, carrots are on sale in the supermarket, you can buy them, peel and clean them, cut them into slices and then freeze them. If the stew is then to be served on the table, simply take it out of the freezer, put it in a large pot with the prepared broth and let it boil.
Some fresh bread with butter goes well with the delicious carrot stew. Try ours Recipe for onion bread from – hearty, simple and delicious! The finished stew can easily be kept in the fridge for two days – so you can also prepare larger quantities for several days. Try the recipe, you will be amazed…
Ingredients for carrot stew: This is what you need
For the carrot stew you need: 1 kilogram of carrots, 5 large potatoes, 500 grams of mixed minced meat, 2.5 liters of vegetable stock, 2 onions, 1 bunch of parsley, salt, pepper, paprika powder, some cayenne pepper, some oil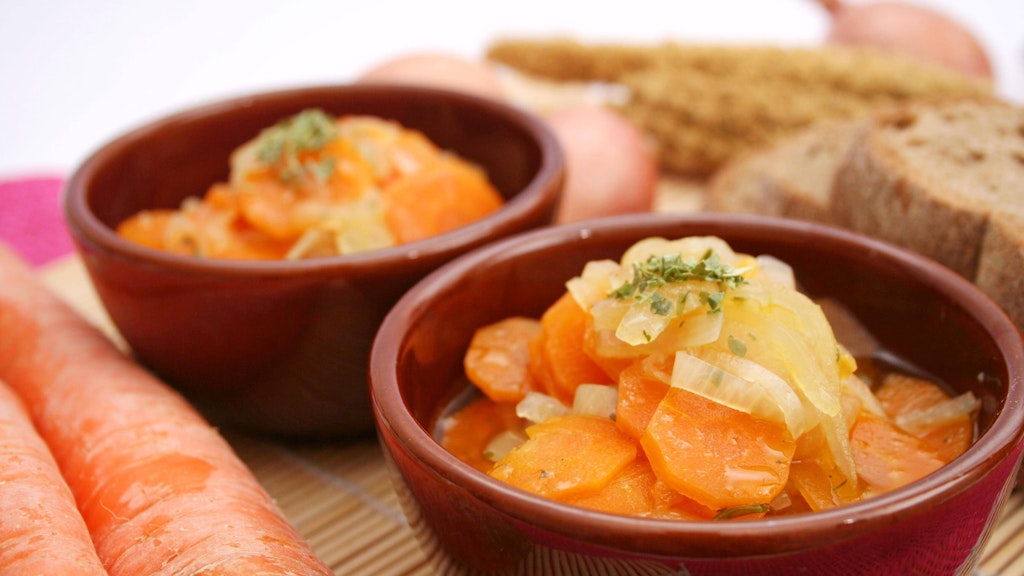 And this is how it works: peel the carrots for the carrot stew, clean and cut into fine slices, this is best done with a vegetable slicer or a suitable food processor. Peel the potatoes and cut into small cubes. Peel and quarter the onions and cut into quarter rings.
Also read: It melts in your mouth! Recipe for apple pie with pudding and crumble: It's so easy to bake the best fruit pie in the world >>
Place the carrots in a large saucepan and pour over the vegetable broth. Bring to a boil and simmer for about 15 minutes until tender. Halfway through the cooking time, add the diced potatoes and let them cook.
In the meantime, heat some oil in a small saucepan and sauté the onions in it. Add the minced meat and sauté until crumbly. Season everything with salt, pepper and a little paprika powder. When the stew vegetables are done, add the minced onion mixture to the carrot stew and stir.
Now read: Super cheap and super delicious! Bread recipe: How to bake the best and easiest onion bread in the world >>
Wash the parsley, shake dry and chop finely. Add to the soup. Season the stew well with salt, pepper, paprika powder and cayenne pepper, leave to stand for about 10 minutes and serve hot. A slice of bread goes well with the carrot stew. Enjoy your meal!