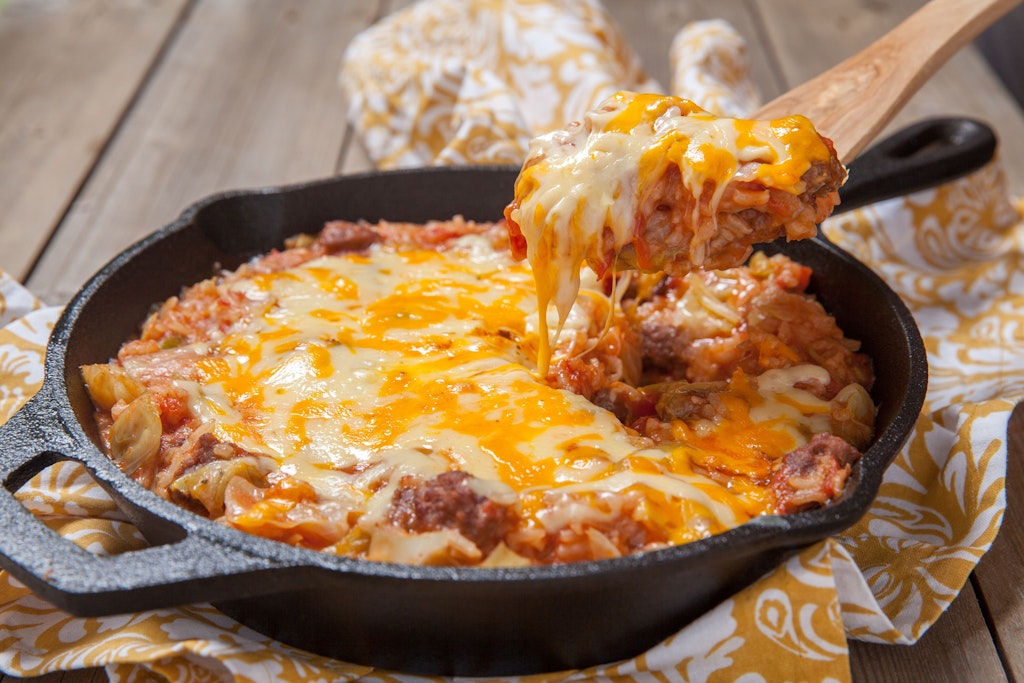 It's the ultimate meal for the whole family! Why? Because its delicious. Because it's healthy. Because it's on the table super fast. And because you can always have all the ingredients at home. The ground beef goes in the freezer and the rest goes in the pantry. There are no more excuses to have to order from the delivery service again. Here comes the brilliant recipe for rice mince casserole with garlic.
Also read: Brilliant recipe for cheese and garlic bread: how about a little more? >>
Also read: Simple recipe for quick quark balls: delicious treat for the whole family >>
Ingredients for the rice and mince casserole
You need: 225 grams of rice, 500 grams of minced meat, 500 grams of peeled and chopped tomatoes (can), 3 tablespoons of oil, 3 onions, 4 cloves of garlic, 1 cup of crème fraîche, 200 grams of grated cheese, 300 milliliters of vegetable stock, oregano, nutmeg, salt and pepper
Also read: Never any different: This ingenious recipe for apple pie with a special ingredient will blow your mind >>
Also read: Awesome taste, awesome look: This recipe for crinkle cookies promises very special cookies >>
This is how the rice and mince casserole is made
That's how it's done: Peel and finely dice the onions. Peel and finely chop or press the garlic. Put both in a pan with oil, heat and fry briefly. Add minced meat and sauté until crumbly. Season with salt, pepper, oregano and nutmeg.
Also read: According to grandma's secret recipe: The best potato salad in the world – so creamy, so delicious! >>
Add the vegetable stock and the peeled and chopped tomatoes and stir in. Add rice and mix everything. Simmer for 10 minutes until the rice has swelled up a bit. Then put everything in a casserole dish.
Also read: Make roasted almonds yourself: It's very easy with this recipe! >>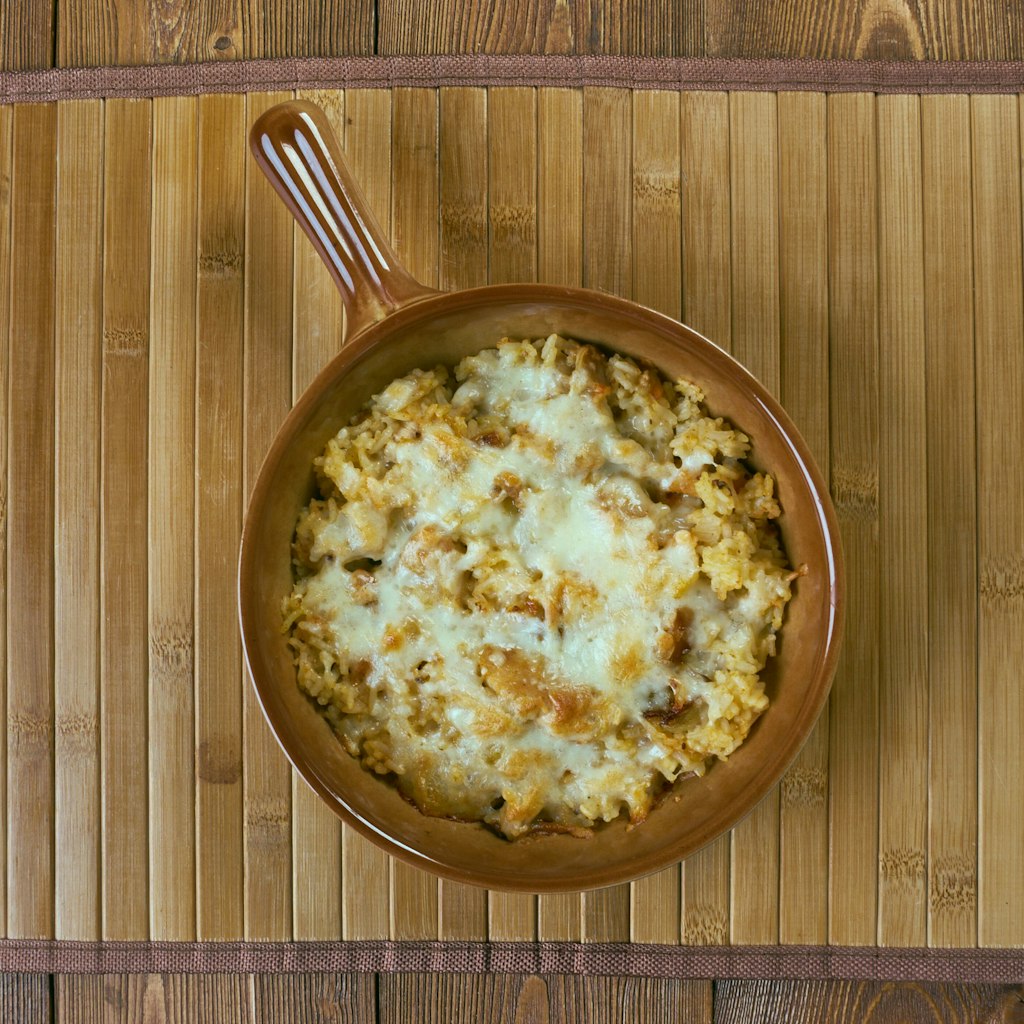 Also read: Brussels sprouts with croutons and foamy nutmeg butter: The delicious classic with the extra crunch >>
Put the rice and minced meat casserole in the oven, heat the oven to 180 degrees. Bake 35 minutes. In the meantime, mix the cheese with the crème fraîche and season with salt and pepper. Pour mixture over casserole and bake for a further 15 minutes until cheese crust is golden brown. Enjoy your meal!
Also read: Brilliant recipe for homemade bread with a special ingredient: the crispy crust is awesome >>