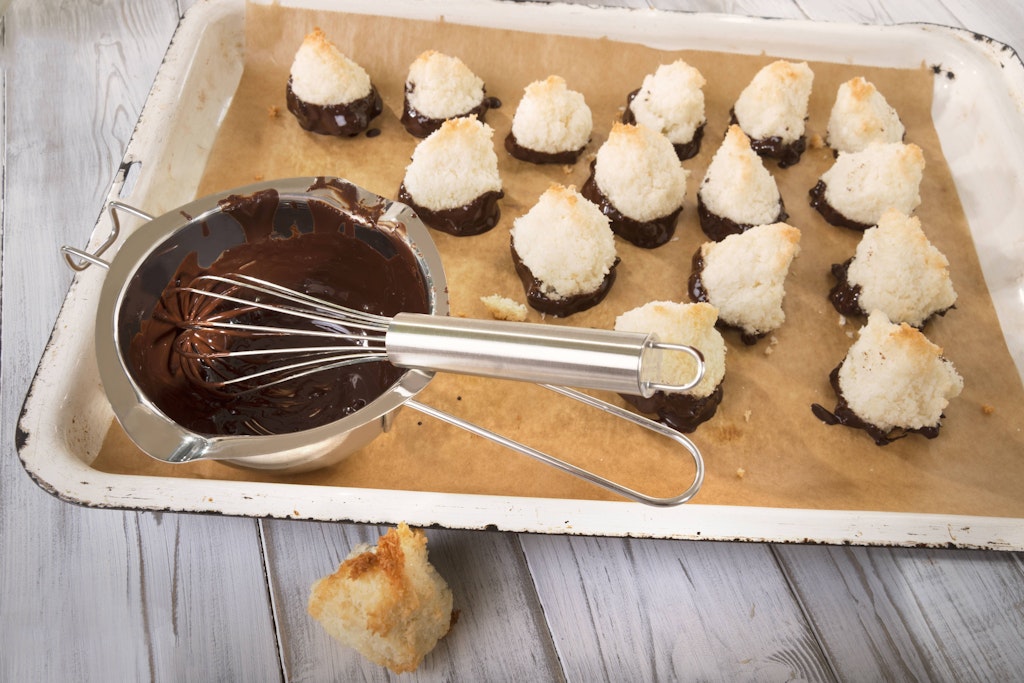 It really couldn't be easier! If you want to enjoy delicious, home-baked cookies in the run-up to Christmas, but don't have time to stand in the kitchen for hours, this is the right recipe for you.
Also read: No egg ready, butter, sugar or flour all? So you can easily replace baking ingredients >>
Of course there are, the families who bake one variety after the other all weekend long. Who are mixing, baking and decorating for ages. But even with just two ingredients, you can create a Christmas treat that is absolutely worth seeing and tasting. Here comes the recipe for coconut macaroons, the world's easiest cookies.
Also read: Brilliant recipe for homemade bread with a special ingredient: the crispy crust is awesome >>
Ingredients for the easiest cookies in the world: coconut macaroons
You need: 400 milliliters of sweetened condensed milk, 200 grams of grated coconut. Optional: wafers and 100 grams of dark chocolate.
Also read: Perfect in the run-up to Christmas: hazelnut cookies without flour – the recipe is brilliant >>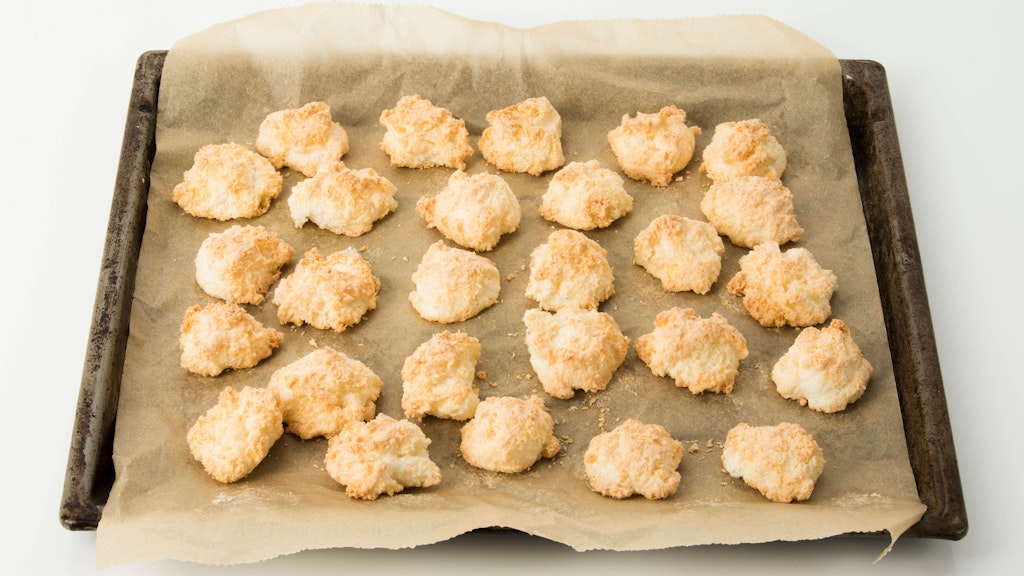 Also read: Roasted Brussels sprouts with mountain lentils: You can easily cook this delicious recipe >>
Baking coconut macaroons: This is how the simplest cookies in the world are made
This is how it works: Preheat the oven to 170 degrees (top and bottom heat). Line a baking sheet with parchment paper. Pour the sweetened condensed milk into a bowl and add the grated coconut. Mix both together well. Place medium-sized heaps on the baking paper with two spoons and bake for about 15 minutes.
Pack the finished coconut macaroons in an airtight tin and snack on them yourself or give them away. Enjoy your meal!
Also read: Wintery recipe for baked apple jam: You won't get enough of it – also perfect as a gift >>
Variants of coconut macaroons
If you like, you can also bake the coconut macaroons on wafers. Also delicious: Cover the finished coconut macaroons with chocolate. To do this, melt the dark couverture over a water bath or in the microwave and dip the little Christmas treats upside down into the melted chocolate. Leave to harden in the fridge.
By the way: If you don't like coconut, you can also make the simplest cookies in the world with chopped almonds!