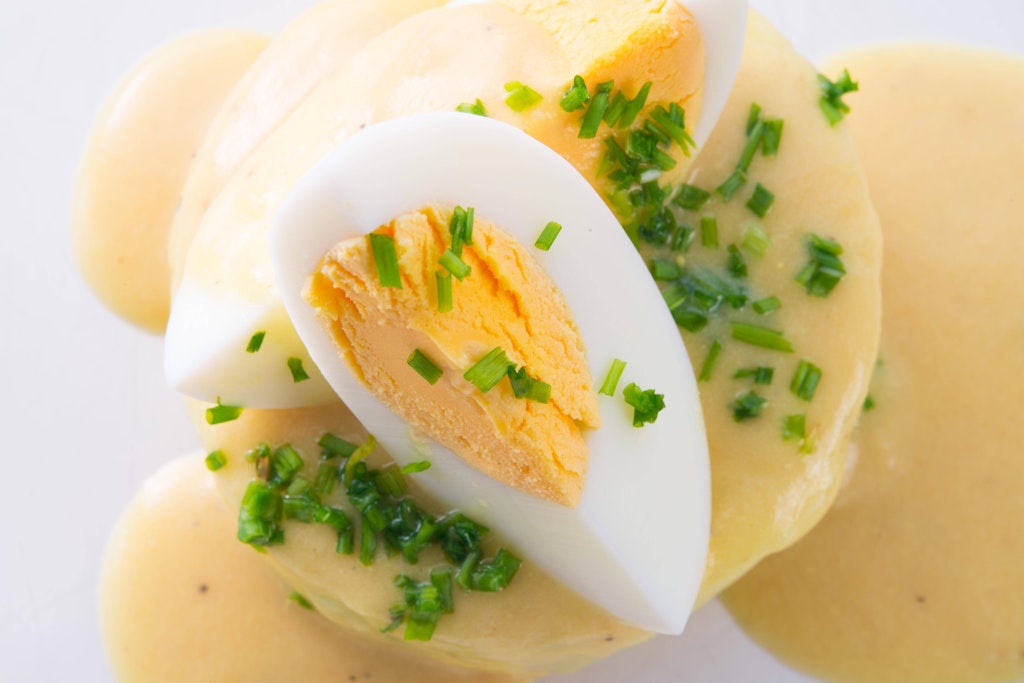 A really perfectly boiled egg is a delicacy in itself. But the delicate, creamy egg yolk is even better with a mustard sauce. In the city's canteens and kitchens, people are happy at lunchtime when there is a mustard celebration. Why not prepare them yourself at home from time to time? It's so easy and with this trick the traditional dish gets that special kick.
Also read: Ingenious recipe for a simple layered salad: This classic salad is simply part of grilling>>
Ingredients for mustard celebration
You need: 8 eggs, 200 grams of pickles from the jar, 30 grams of butter, a tablespoon of flour, 3 tablespoons of medium-hot mustard, 250 milliliters of broth, 125 milliliters of cream, 1 bunch of chives, salt and pepper, triplet potatoes
That's how it works:
Prick the round side of the eggs and boil them in water for about eight minutes, depending on their size. Place mustard pickles from the jar in a colander, discarding the vinegar. The mustard pickles are the special highlight of this recipe. They add flavor to the eggs and add a bit of crunch to the sauce.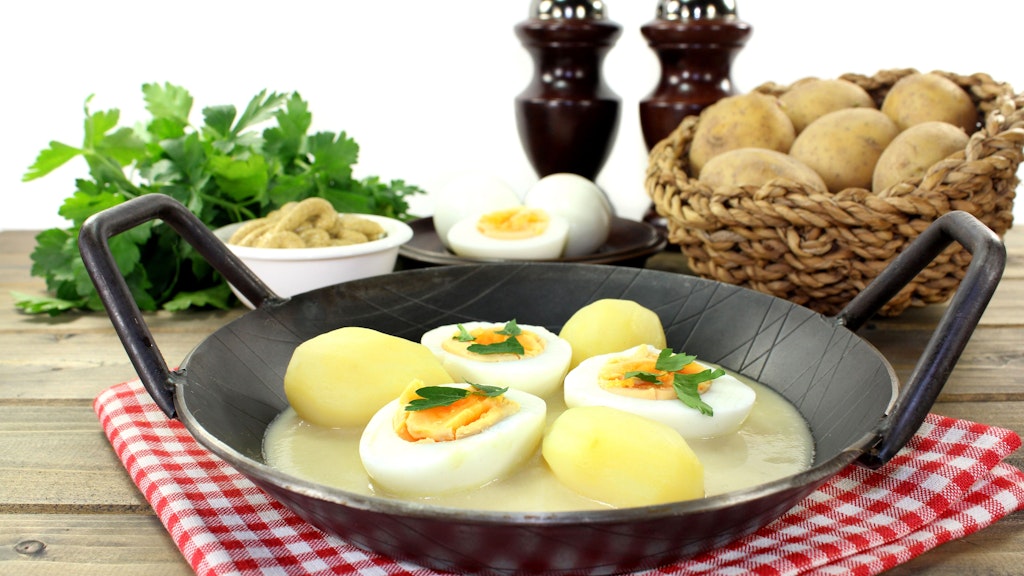 Now put the butter in a high pan or casserole and when the butter is sizzling, add the flour, stir and sweat the mustard in the butter and flour mixture as well. Deglaze the whole thing with the broth and about 100 milliliters of cucumber vinegar. Now let the cream slowly flow into the mixture and boil the sauce for the mustard party while stirring. While the delicious mustard sauce is slowly simmering, dice the cucumbers. Shock, peel and halve the eggs. Well, did the yolk turn out perfect?
Also read: Ingeniously simple recipe for spaghetti bolognese: you'll make the whole family happy with this pasta sauce>>
Cress or chives for eggs in mustard sauce
Now add the cucumber cubes to the sauce, season with salt, pepper and sugar. Wash the chives. Now place half the eggs on a sauce pan and sprinkle finely chopped chives over the eggs. If you like, you can also use cress. This goes wonderfully with mashed potatoes or very fresh, small young potatoes, which you can also serve boiled with the skin on.
If you want to visually enhance the healthy dish, sprinkle purple chive blossoms from the garden or the blossoms of edible horned violets over the eggs. A dry white wine goes well with this. Enjoy your meal!