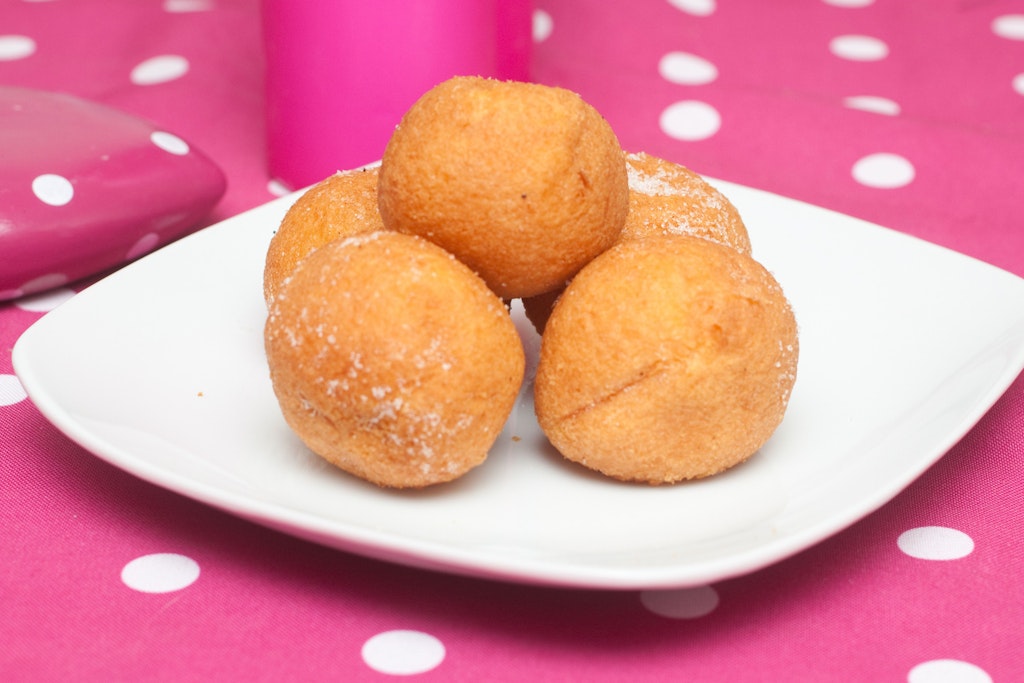 When the stand with the delicious quark balls is at the train station, mums and dads often don't come by without a begging from the little ones. and admit that the little delicacies are not just delicious for the little ones. But instead of spending a lot of money at the snack bar over and over again, you can make delicious quark balls quickly and easily at home. Here comes the recipe.
Also read: Never any different: This ingenious recipe for apple pie with a special ingredient will absolutely blow your mind >>
Ingredients for curd balls
You need: 250 grams of quark, 2 eggs, 1 packet of vanilla sugar, 250 grams of flour, 100 grams of sugar, oil for frying, sugar for rolling
Also read: Enjoy bright and delicious: With the recipe for pasta as a soul warmer – perfect for the whole family >>
This is how the quick quark balls are made
That's how it's done: Mix the quark and eggs in a bowl with a hand mixer until creamy. Add vanilla sugar and sugar. Sift flour and baking powder through a sieve. Blend everything into a firm dough with a hand mixer.
Place a freezer bag or disposable piping bag without a nozzle over a measuring cup to fill, then use a tablespoon to fill in the quark ball batter and screw the bag in at the top. Cut open the bag generously at the lower tip. The opening should be about three to four centimeters in size.
Heat oil in a saucepan. The oil should not be too hot so that the quark balls are cooked through on the inside without burning. Medium heat is therefore perfect. Now push the quark ball dough through the piping bag and cut off every few centimetres. Drop batter directly into the hot oil.
When the quark balls are golden brown, remove them from the oil with a ladle. Roll in sugar and enjoy warm. Enjoy your meal!
Also read: Christmas recipe for the perfect roast: Super-tender breast of goose with the perfect sauce >>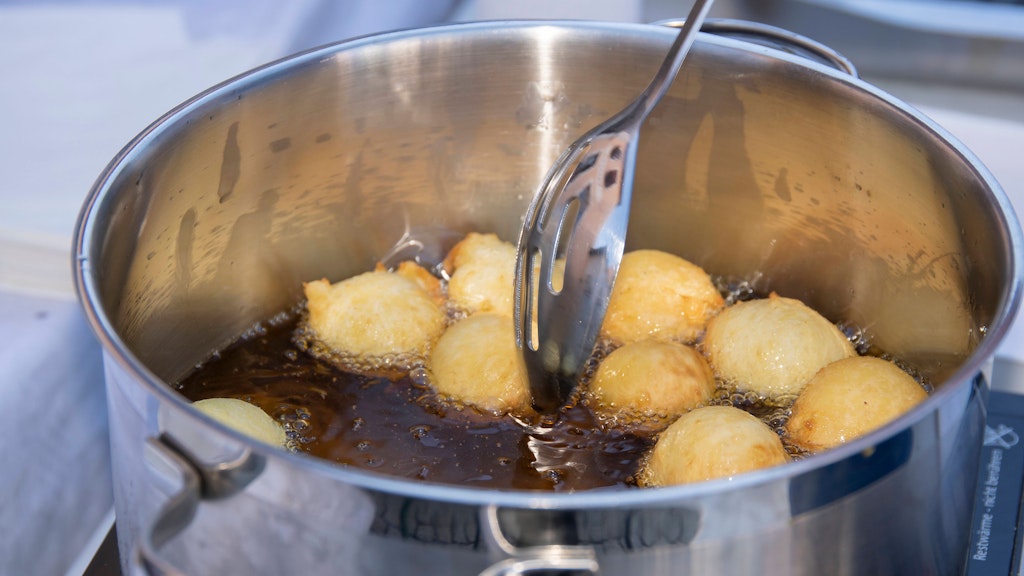 Which oil is suitable for deep-frying quark balls?
According to the German Society for Fat Science basically all oils and fats are suitable for frying. However, refined vegetable oils, such as refined rapeseed oil, have a lower content of free fatty acids than cold-pressed, native oils and therefore have a higher smoke point. Cold-pressed oils cannot be heated to such high temperatures and are therefore only suitable for frying to a limited extent.
Also important: the less taste the cooking oil has of its own, the less the taste of the fried food changes. Sunflower oil is well suited in this respect, but points are deducted due to the high proportion of polyunsaturated fatty acids. Good frying oils are for example coconut or palm oil, the latter has a rather bad reputation in terms of its ecological balance.