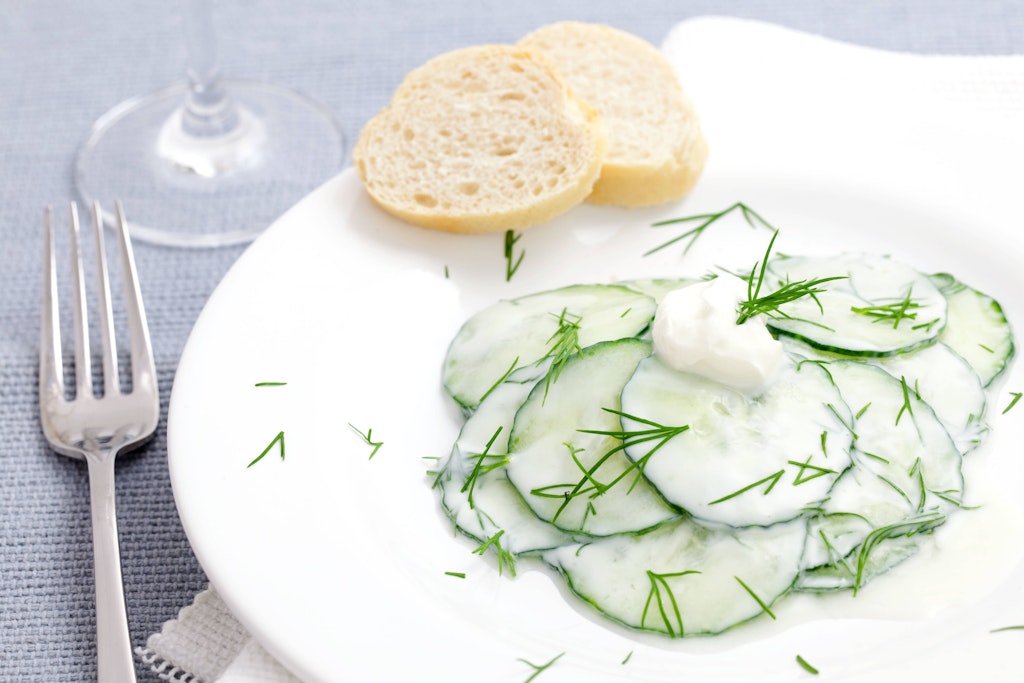 Both in kindergartens and in retirement homes there are regular votes on the most popular dish from the respective kitchen. There is an overlap in these elections: the cucumber salad always ends up at the top of the list for the youngest and the oldest.
Favorite food Cucumber salad – so this really is a family dish. Of course, everyone likes it best when it tastes like grandma used to make it. We found this traditional cucumber salad with the salt trick in their recipe book. Feel free to try it!
Also read: Easy Strawberry Cake Recipe: So fruity, so delicious, so easy to make >>
And of course we also offer you a modern version. Below is the recipe for a second cucumber salad. With beetroot and yellow beet and an African kick.
Grandma's classic cucumber salad
You need that
2 cucumbers, salt, 4 tablespoons of plain yoghurt, 4 tablespoons of crème fraîche, 2 tablespoons of vinegar, 1 teaspoon of mustard, 1.5 teaspoons of sugar, 1 teaspoon of black pepper, 1 onion, 20 grams of fresh dill
Also read: Creamy eggs in mustard sauce – they taste so quick and so delicious with THIS trick >>
This is how it's done
Wash the cucumbers, remove the ends and cut into thin slices. If you lack the routine of cutting, feel free to use a planer.
Put the cucumber slices in a sieve, mix them with about 1 teaspoon of salt and then let them steep for about 30 minutes.
Meanwhile, mix yoghurt, crème fraîche, vinegar, mustard and sugar in a bowl. Season everything with salt and pepper. Then halve the onion, peel it and cut it into really fine cubes, which you then add to the dressing.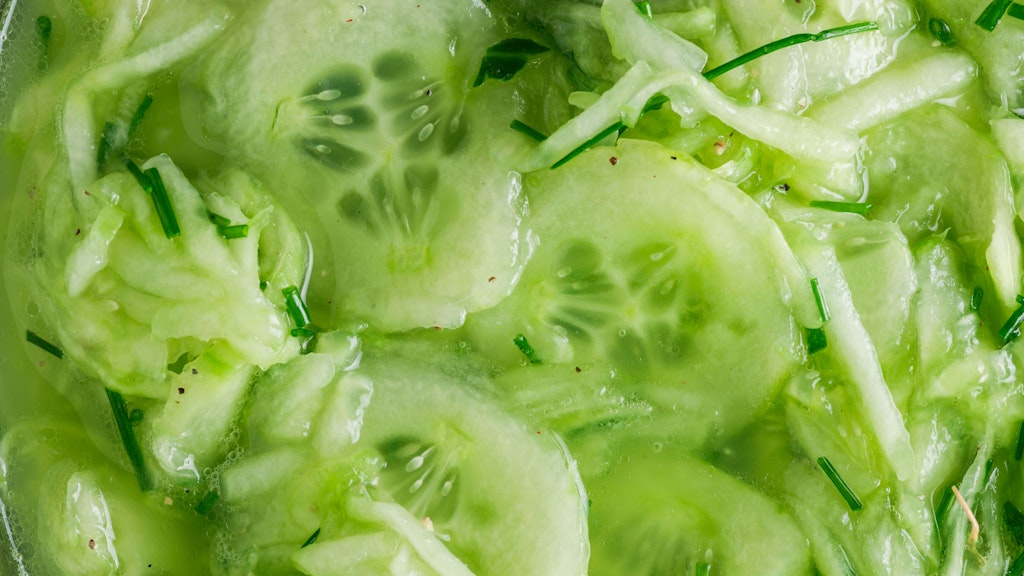 Wash the dill, shake it dry thoroughly, pluck off the tips and chop them very finely.
Now squeeze out the cucumber slices and add them to the dressing. Then fold in the dill and taste again with salt, pepper and, if necessary, sugar. Now you can serve the cucumber salad immediately. Or they put him cold first. Many like it chilled best. Enjoy your meal!
As far as the classic. If you want to try a variation, here is a great recipe:
Cucumber salad with beetroot and yellow beets
You need that
2 beets (approx. 120 grams each), 2 yellow beets (approx. 150 grams each), 1 cucumber (approx. 150 grams), 1 onion (approx. 60 grams), 4 tablespoons Chardonnay vinegar, 4 tablespoons olive oil, salt, pepper, 1½ teaspoons dukkah (African spice blend, available online)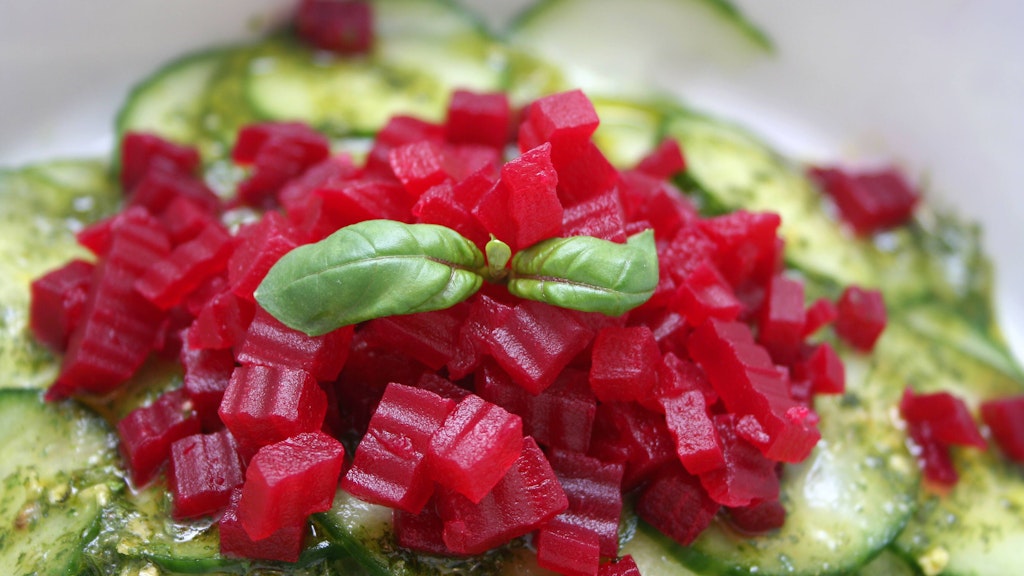 This is how it's done
Peel the beets and cut into very thin slices in a bowl. Chop the cucumber and onion in the same way. Nice thin slices are important!
Mix the vinegar with 3 to 4 tablespoons water, the olive oil, 0.5 teaspoon salt, pepper and dukkah. The African spice gives the special kick. Pour all over the beetroot and cucumber mixture. Mix everything again thoroughly and leave to stand for at least ten minutes. Then you can serve. Enjoy your meal!