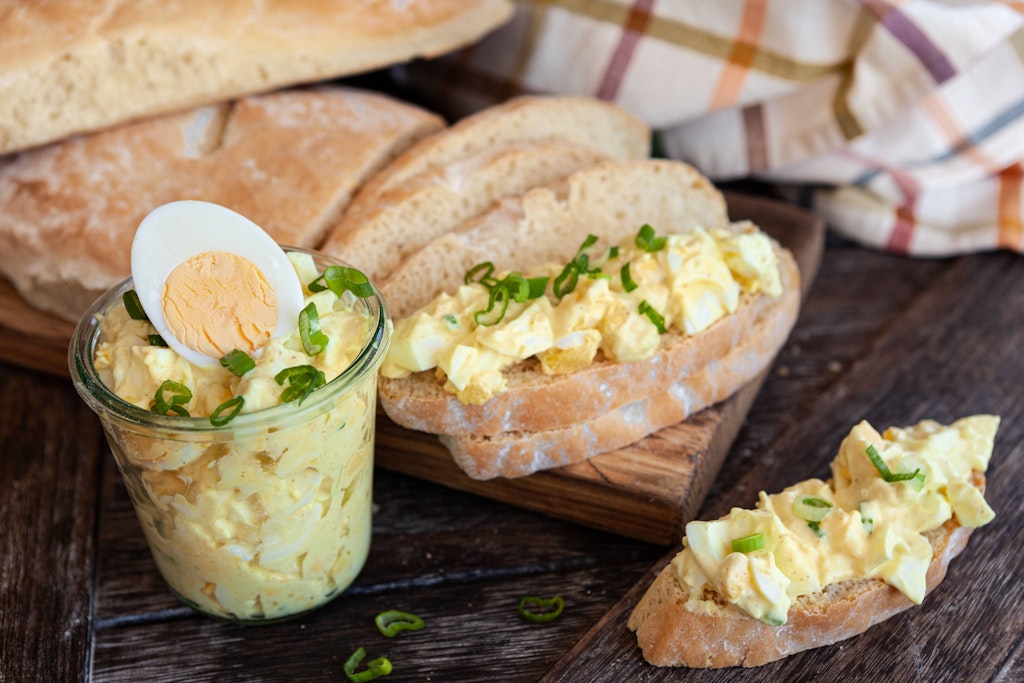 There are recipes that just don't go out of style – and which, although there are countless variations, taste best in the classic version. The best example is classic egg salad: It tastes just perfect with a snack, is easy to make and can be prepared and enriched with any ingredients. However, the following applies here: Nothing beats the original version! Fresh eggs, a few herbs, some mayonnaise – that's how it was made in the GDR.
Recipe for egg salad: This is how the salad becomes really delicious
This recipe is perfect when you need to use up boiled eggs, like after a leisurely weekend breakfast. In addition, the egg salad can be prepared in advance. For example, if you cook eggs for breakfast on Sunday, you can simply prepare a few more and then prepare the delicious egg salad for dinner that same day.
Also read: Super cheap and super delicious! Bread recipe: How to bake the best and easiest onion bread in the world >>
The recipe for egg salad comes from the GDR cookbook, but can of course be refined as desired. Just try what tastes good! Herbs and spices make the egg salad even spicier. Here comes the recipe for the classic from the GDR!
Ingredients for egg salad: You need this for the GDR classic
You need: 10 eggs, 3 gherkins, half a bunch of chives, 4 tablespoons of mayonnaise, salt and pepper, some paprika powder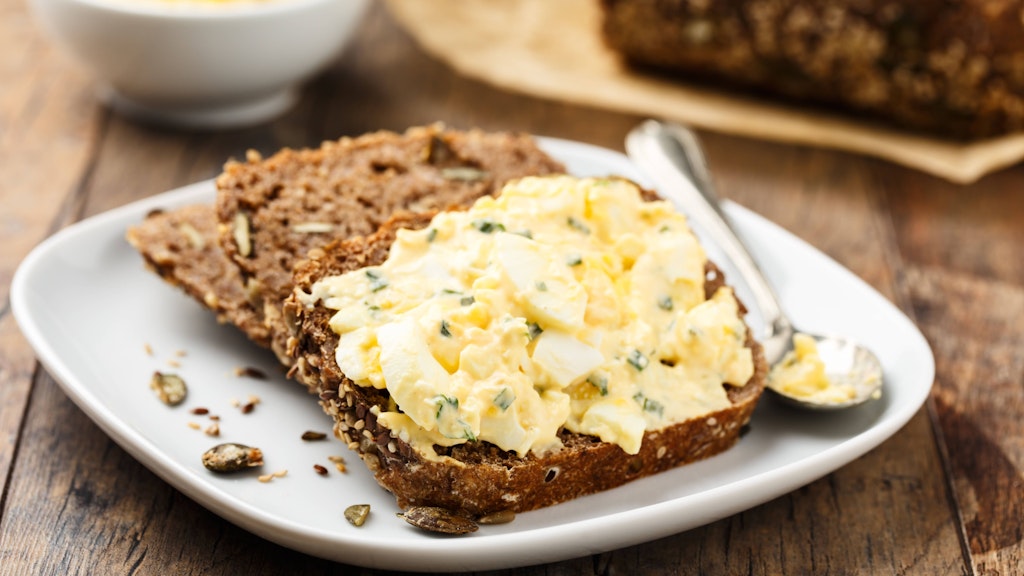 And this is how it works: First, the eggs are boiled. Important: They have to be cooked really hard, otherwise they will fall apart and mash, not good for dicing for the egg salad. Soft or semi-hard eggs simply have no place in the egg salad! As a rule of thumb: To get really hard-boiled eggs for the egg salad, they should be boiled for about ten to twelve minutes. Then take out and chill.
Peel the eggs and cut into small cubes. Also finely dice the pickles. Wash the chives, shake dry and cut into fine rings. Place the eggs, pickles, and chives in a large enough bowl. Add mayonnaise and mix well. Season with salt, pepper and paprika.
Now also read: Crazy recipe! Do you already know pasta cake? This pasta cake is a real comfort food — and here's how it's made >>
The important thing is that the salad should sit for an hour or two before serving. If you want to enjoy it for dinner, you should prepare it a little beforehand. If you want to refine the salad a bit: Mild, red onions give the delicious egg salad a little something extra. Simply peel a red onion, chop finely and add to the salad. If you like meat, you can also add small cubes of ham. But: The original from the GDR simply tastes best…
Now read: Hearty savings recipe! Delicious carrot stew like grandma used to make: This recipe is super cheap and tastes good for the whole family >>