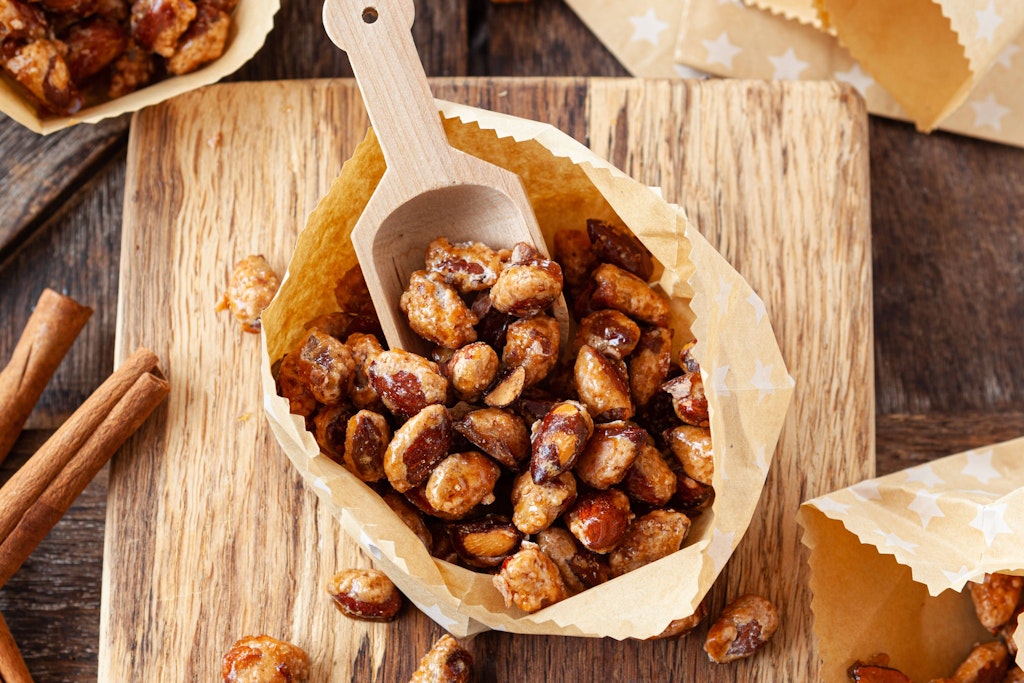 It smells so delicious… Many visitors to the Christmas markets were recently shocked by the prices, especially for roasted almonds. At Potsdamer Platz, a 100 gram bag is said to cost an unbelievable 6 euros. A lot of customers don't do that anymore. And that even though roasted almonds are actually one of the must-have classics in Advent.
So what remains: Get a touch of the Christmas market at home. Just make the Christmas treat yourself. It's very easy with our recipe.
Also read: According to grandma's secret recipe: The best potato salad in the world – so creamy, so delicious! >>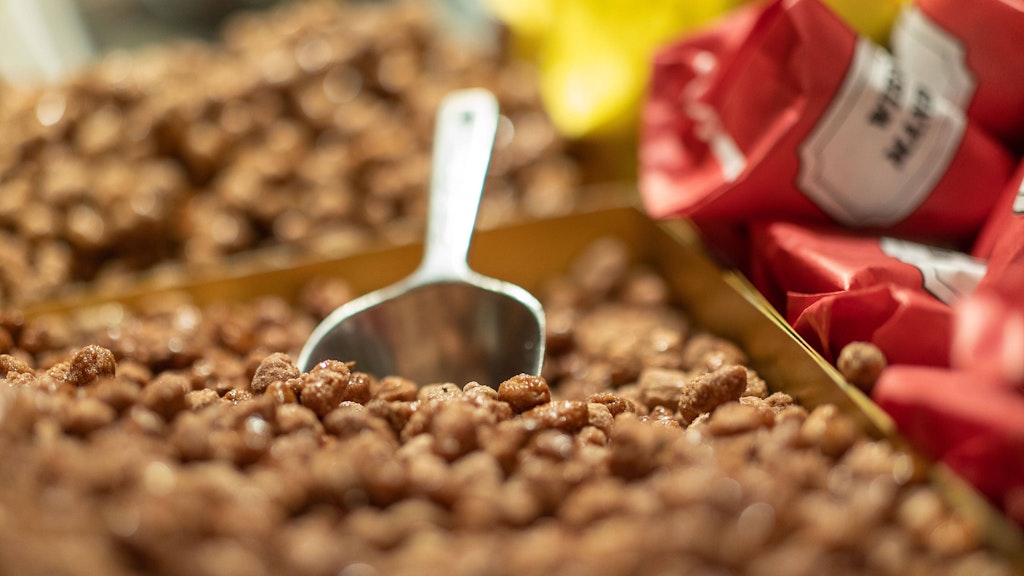 Also read: Grandma's roulades: The delicious classic (not only) for the holidays – with step-by-step instructions! >>
You need that
200 grams of unshelled almonds, 175 grams of sugar, 90 milliliters of water
This is how it's done
In a non-stick pan, heat the almonds and water. Let both boil together first, then slowly add the sugar. Be sure to stir constantly and lower the heat so that the water is just simmering.
After a while the water will have evaporated. The sugar forms a crust around the almonds. Then immediately turn the heat up high so that the remaining sugar caramelizes and becomes crispy. You have to be really quick, otherwise the sugar crust will melt off again.
When all the sugar has been used, place the almonds on a baking sheet lined with baking paper. Distribute well and let cool completely.
Be sure to use one wooden spoon. The caramel will get very hot – plastic spoons could melt. And even if the temptation is great: Wait until the almonds have cooled before trying them. If you snack too early, you can really burn your tongue!
You should definitely store the finished almonds in an airtight container. Otherwise they draw in moisture and lose their crisp bite.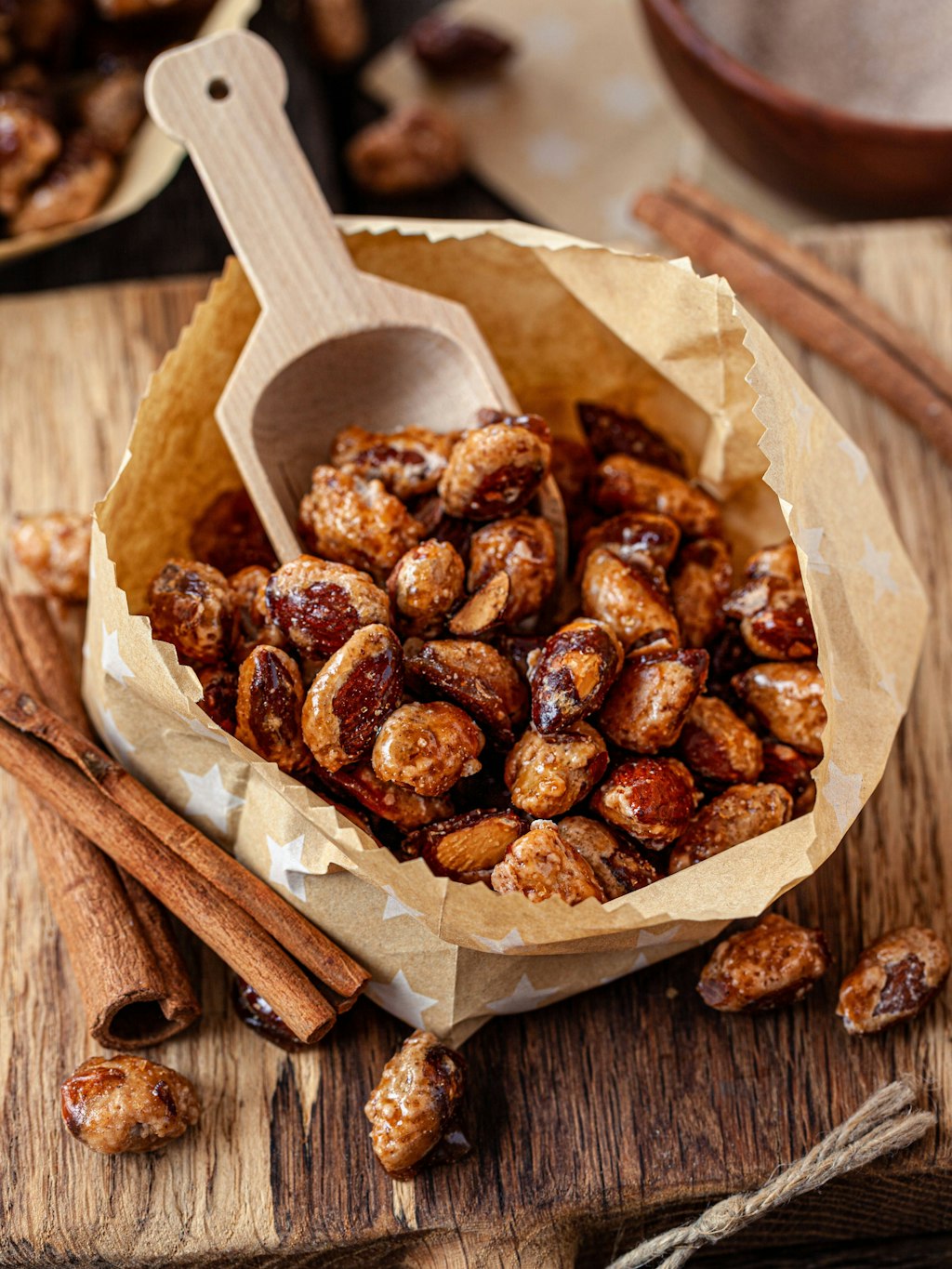 … and here two variants
Chili Almonds: Chop a dried chilli with a teaspoon of cocoa powder in a blender and add the mixture to the sugar mass. The slight spiciness tastes great. At the very end, while cooling, add half a teaspoon of coarse salt to the almonds.
Vanilla Cinnamon Almonds: Mix half a teaspoon of vanilla powder with a teaspoon of ground cinnamon and add the mixture to the sugar. That tastes even more like Christmas.