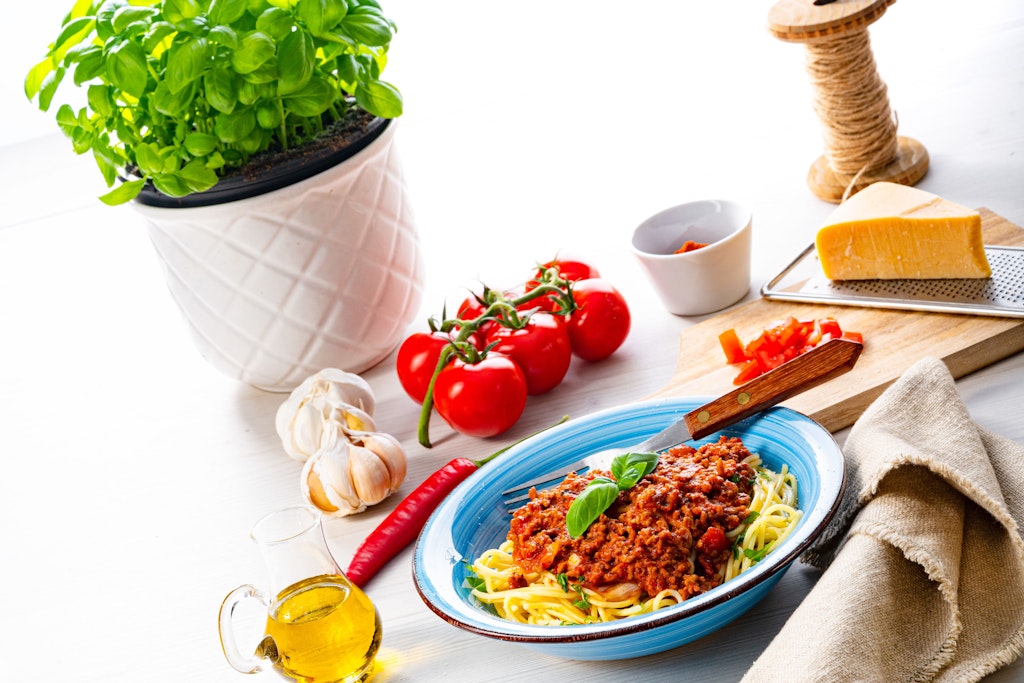 How wonderful does the whole apartment smell when you cook this delicious Bolognese. And once the food is on the table, the whole family is delighted. Because with our super simple recipe for a bolognese, even the little ones will be happy. It needs neither red wine nor flavor enhancers (as is usual in finished products).
Also read: Ingeniously simple recipe for mousse au chocolat: This is how the sweet treat is guaranteed to succeed >>
By the way: Bolognese can also be frozen in portions. So bother once, enjoy many times. Bolognese should cool down immediately after preparation and then be frozen. Temporary storage in the refrigerator is not recommended. The sauce will then keep in the freezer for about three months.
Ingredients for spaghetti bolognese
You need: 500 grams of minced meat, 1 carrot, 1 onion, 1 clove of garlic, 200 milliliters of vegetable stock, 100 grams of tomato paste, 400 grams of diced tomatoes (can), 1 teaspoon of salt, ½ teaspoon of pepper, 2 teaspoons of paprika powder, 1 teaspoon of oregano, 2 teaspoons of marjoram, 5 teaspoons of sugar, 500 grams of spaghetti
Also read: Insane recipe for low-carb supper: This cauliflower pizza has no carbs and is so delicious >>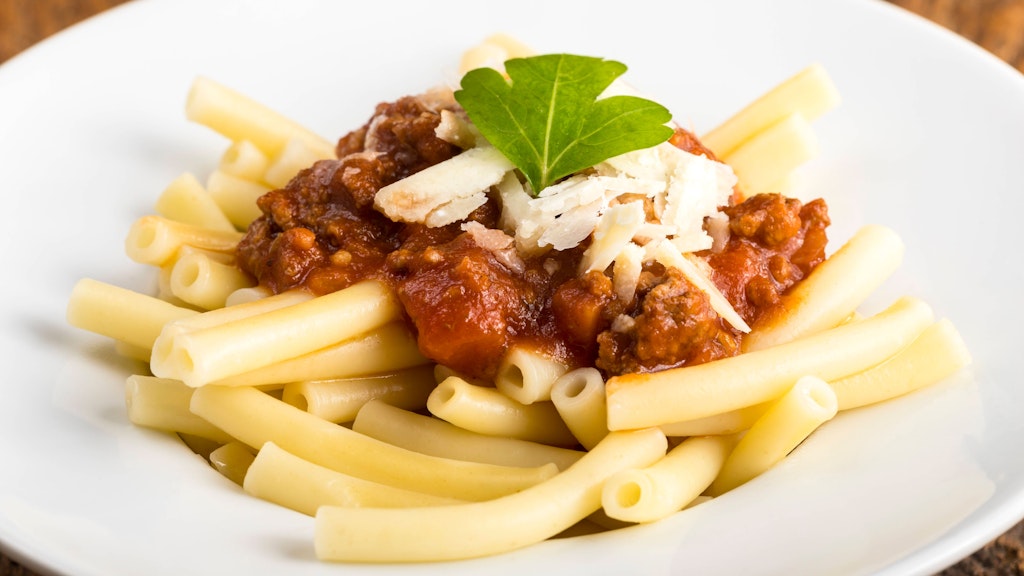 Also read: Spaghetti Cacio e Pepe: These cheesy pastas are a real Italian specialty! >>
This is how spaghetti bolognese is made
That's how it's done: Peel the onion and garlic and chop very small. Peel the carrot and also cut into small pieces. Fry everything together in some oil until the onions are translucent.
Add the minced meat, break it up with a spatula and cook through. Add salt, pepper and paprika and mix everything together. Add the tomato paste and sauté briefly.
Deglaze with the vegetable broth. Add chopped tomatoes and stir in. Season with sugar, oregano and marjoram. Let the sauce simmer for about 30 minutes at a low temperature with the lid closed.
While the sauce is cooking, cook the noodles in salted water according to package directions until al dente. Serve both together and with grated parmesan (or other cheese) if you like. Enjoy your meal!