A vegan snack is a versatile meal that you can design differently every time with different components. Here you can get tips and inspiration for plant-based breads, spreads and salads.
A snack is an uncomplicated meal that you can also prepare as a vegan version and bring that Oktoberfest feeling home with you. You can either buy almost all the components or prepare them yourself. If you choose the latter, you can avoid unnecessary additives, industrial sugar and high amounts of salt and easily use leftover food and vegetable scraps.
For more Oktoberfest atmosphere, vegan white sausages should not be missing – these will be served at the Oktoberfest for the first time this year, see For the first time: vegan white sausage at the Oktoberfest. We looked at them: Vegan white sausage at the Oktoberfest: does the veggie sausage taste good?
In any case, we recommend that you pay attention to organic quality when buying the ingredients. In this way you avoid chemical-synthetic pesticides that harm the environment and your own health. You should also rely on local and seasonal products to avoid long transport routes. You can find out which types of fruit and vegetables you get in which month from German cultivation in our seasonal calendar.
By the way: If you want to round off the vegan snack with a Kaiserschmarrn suitable for Oktoberfest, you can also do it purely plant-based: Vegan Kaiserschmarrn: A recipe without animal products.
Vegan snack: homemade spreads
A vegan snack should not be without plant-based spreads. You can make these yourself from just a few ingredients. You can find recipes and inspiration here:
Make vegan cheese yourself
In addition to the spreads, you can offer vegan cheese. You can either buy this (in slices or as a block) or make it yourself. You can find recipe ideas here:
Vegan snack: You should keep this in mind when it comes to bread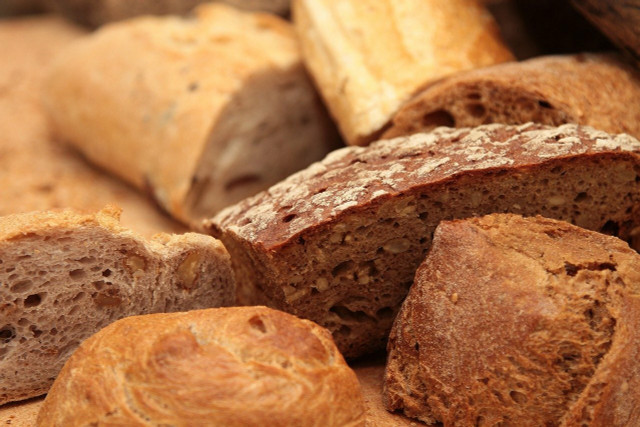 The most important thing about your vegan snack is of course the bread. You can bake this yourself or buy it. When buying, we recommend that you use local bakeries that offer organic bread and bake it yourself. Here you can find out why you should avoid cheap bread from discounters: That's how wrong our cheap bread is.
You can find more clues to help you recognize vegan bread and recipe ideas for homemade bread here:
Salads and vegetable side dishes for vegan snacks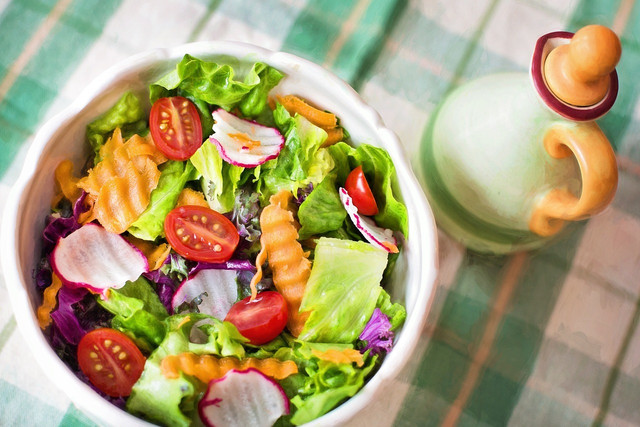 For example, you can serve carrot and cucumber sticks, cherry tomatoes or peppers as a vegetable side dish with vegan snacks. It's best to do this based on what's seasonally available. In winter, when fresh vegetables are scarce, you can also use fermented vegetables (e.g. pickled gherkins).
Salads can also enrich your vegan snack in terms of taste and appearance. You can find recipe ideas here:
Vegan snack: recipe for plant-based obazda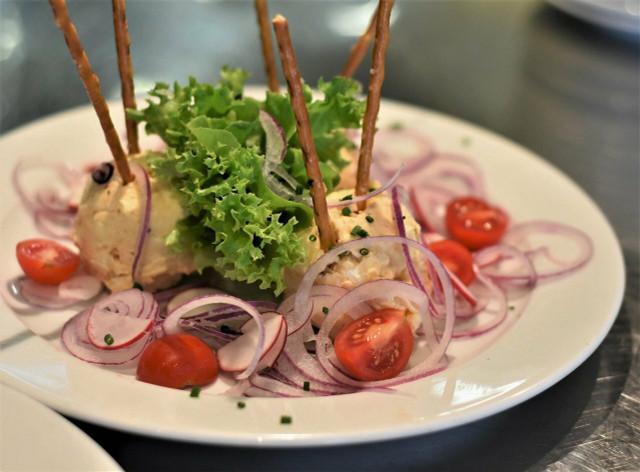 Vegan Obazda
Preparation: approx. 15 minutes
Rest time: approx. 120 minutes
Cooking/baking time: approx. 20 minutes
Crowd: 10 Portion(s)
Ingredients:
450 g




sweet potatoes

60 g




Margarine

2 TL




Misopaste

2 TL




Mustard

5 THE




The yeast flock

50 g




Soy yoghurt (unsweetened)

1 HE




Bier (optional)

1 TL




Salt

0,5 TL




Pfeffer

0,5 TL




Ten

1 TL




Paprika powder, sweet

1




medium onion
preparation
Wash and peel the sweet potatoes. Cut them into small pieces and cook them in a little salted water (depending on the size of the pieces) for 10 to 20 minutes until the potatoes are tender. Drain off the excess salt water.

Add margarine, miso paste, and mustard to the hot potato chunks, then mix and mash with a fork.

Now add soy yoghurt, beer and all spices and mix well with the potato mixture.

If you prefer your vegan Obazda to be a little finer and creamier, you can now puree the mixture with a hand blender. Otherwise it is sufficient to use the fork…