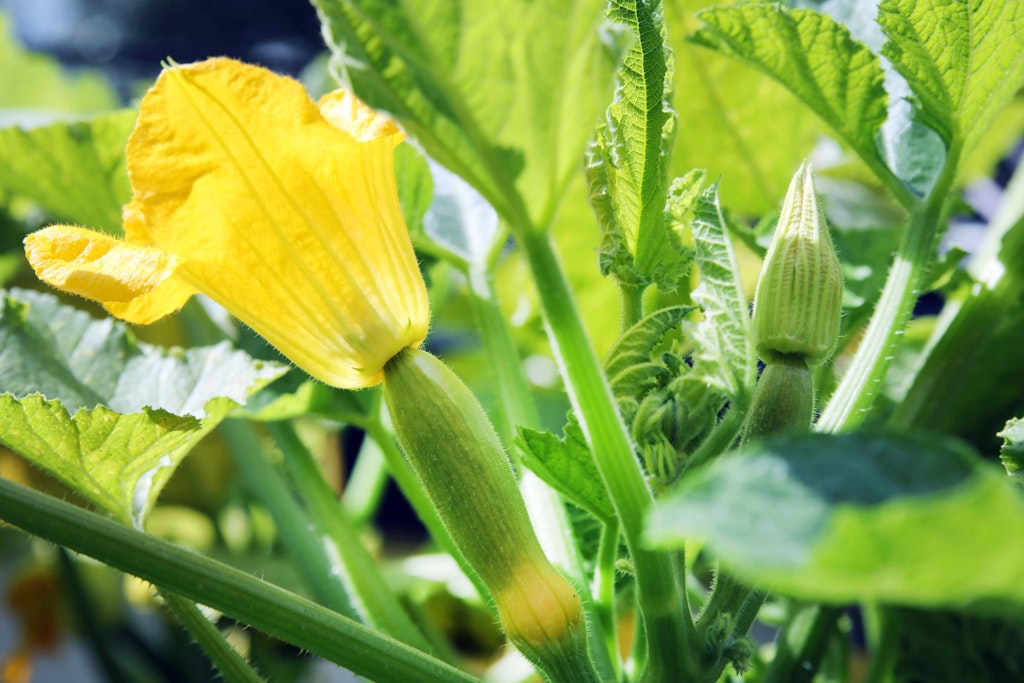 There are times of the year when garden owners who grow zucchini don't know what to do with the green or yellow spears. It's not that far yet, but you can prepare yourself for zucchini and co. A dish with zucchini that always works and that always tastes good is this: zucchini with feta and mint from the oven. We always have one or two packs of feta in the fridge, the white cheese made from sheep's milk keeps forever in brine. The mint grows in the flower pot on the balcony and can be harvested fresh. All that's missing is the zucchini, you always have the rest of the ingredients at home.
Ingredients for zucchini with feta from the oven – for 2 people
For a light dinner for two, you will need two zucchini, 1 packet of feta, olive oil, 3 to 4 sprigs of mint, salt, pepper
Zucchini never any other way: It's that easy
Wash the zucchini and cut the vegetable sticks in half. You can leave the stalk on. Now use a teaspoon to scoop out the pulp from the zucchini and put the zucchini snippets in a bowl. There are now four green zucchini boats. Place them side by side in a casserole dish and turn to the pulp.
Crumble the feta into the bowl with the zucchini pieces. Mix the feta and zucchini with your hands, add a good drizzle of olive oil. When your hands are clean again, cut the mint into fine strips and add them to the feta and zucchini mixture. Season with a little salt and pepper.
Now spoon the mixture into the boats and put it in the oven. At 180 degrees, the cheese should slowly start to brown after a good quarter of an hour. The stuffed vegetables are only ready when the feta is sizzling around the zucchini until golden brown.
Remove from the oven and sprinkle some fresh mint over the top. Roasted pine nuts also taste good with this, or if you want it to be very fine, breadcrumbs browned in butter. Feel free to leave the core of the zucchini on the plate. It's the only thing left over from this delicious meal, guaranteed. Good Appetite.