"The Taste"
Shrimp with grapefruit punch – this dish will surprise any seafood lover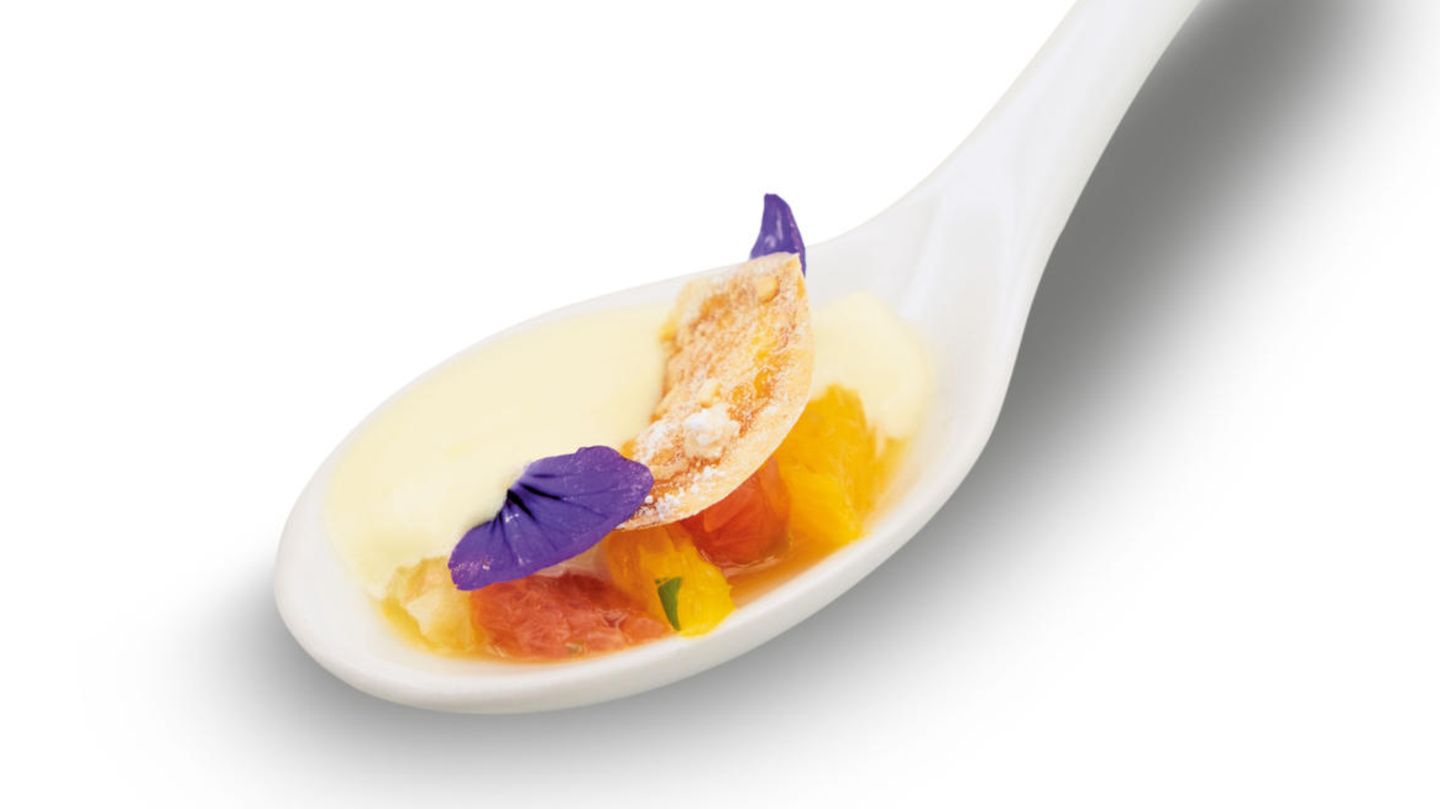 For the anniversary season, we present the best recipes from ten years of "The Taste". This time a shrimp dish from the 2019 winner, Marko Ullrich.
In "The Taste 2019" Marko Ullrich prevailed against 15 other candidates. In the grand finale, he got four stars with his spoon menu and thus victory. His coach Alexander Herrmann was enthusiastic at the time: "Marko has an incredible joy in the stove, which he can't let go. Marko is absolutely great." With these instructions you can cook the starter from the winning menu.
"The Taste" recipe: Flamed shrimp with grapefruit and fennel

Servings 4 (appetizer)
Ingredients:
125 g mini fennel bulbs
Zucker
Salt
150 ml orange juice
300 ml Grapefruitsaft
4 g Agar-Agar
1 tsp powdered sugar
1 tsp fennel seeds
1 Grapefruit
4 king prawns (headless, shelled, deveined)
smoked sea salt
4 TL Crème double
4 tsp crustacean stock
Zest and juice of 1 organic lime
Besides that: flambé burner, round cutter (Ø 3 cm), piping bag
1. Pluck the fennel greens and set aside. Cut the bulbs lengthwise into thin strips. Sugar and salt the strips and season with 1 dash of orange juice. Remove 1 tbsp of the grapefruit juice and marinate the fennel greens in it. Bring the remaining orange and grapefruit juice to the boil in a small saucepan, mix in the agar and simmer for 2 minutes. Pour the liquid into a shallow casserole dish and chill in the freezer for at least 30 minutes.
2. Caramelize the icing sugar in a coated pan. Sprinkle in the fennel seeds and toss in the pan. Spread the mixture on a sheet of parchment paper and leave to set.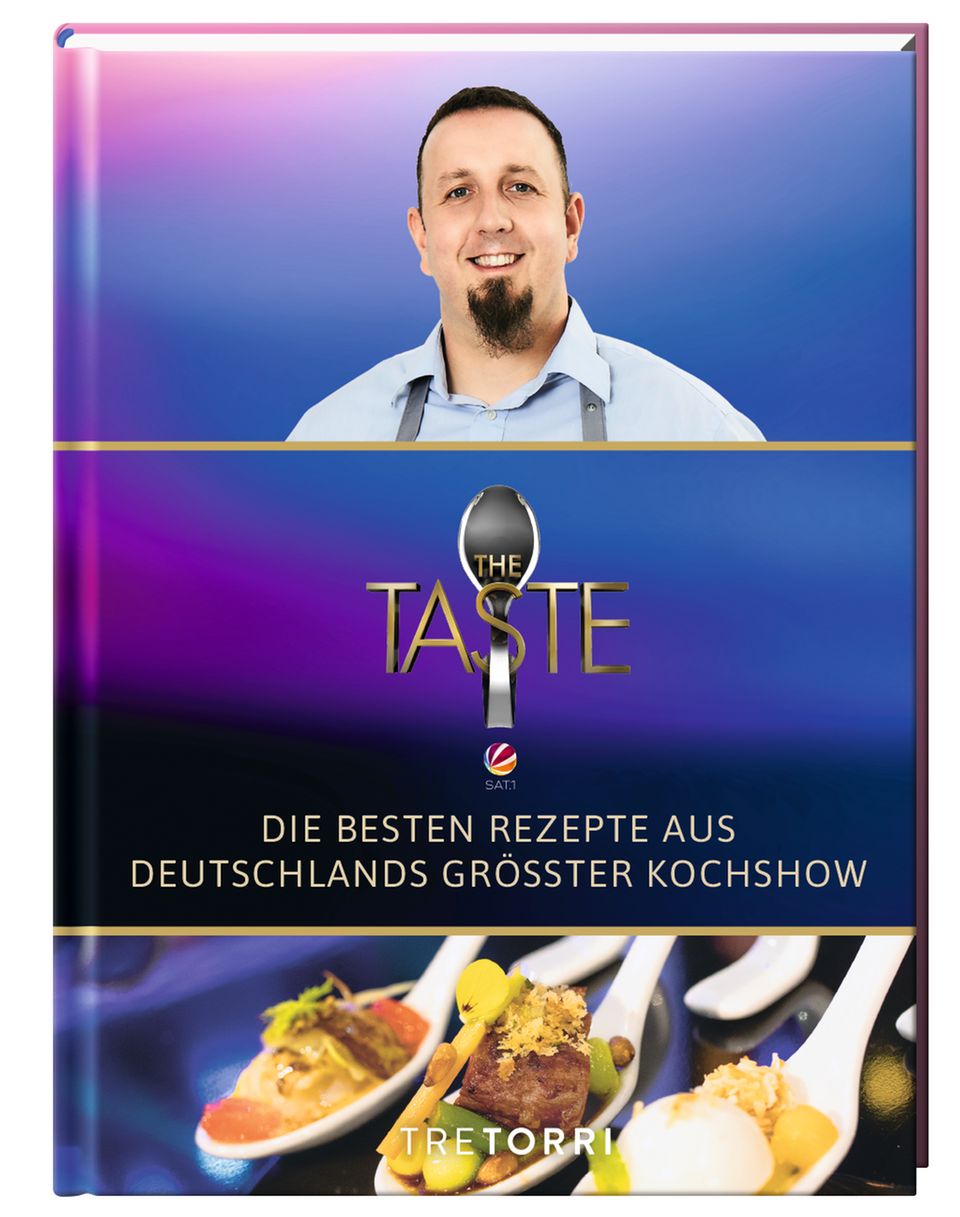 3. Fillet the grapefruit and set the fillets aside. the shrimp and season with smoked sea salt. Use the cutter to cut out circles from the firm grapefruit jelly. Mix the crème double with the crustacean stock until smooth and transfer to a piping bag. Season with lime zest and juice.
4. Place the fennel salad on plates, add the prawns, garnish with the circles of jelly and the green fennel. Squirt the crème double in dabs all around and crumble the caramelized fennel seeds on top.
The anniversary season of "The Taste" is currently running every Wednesday from 8.15 p.m. on Sat.1. There are Frank Rosin, Alex Kumptner, Alexander Herrmann and the defending champion Tim Raue.
This article contains so-called affiliate links. There is more information here.
tpo