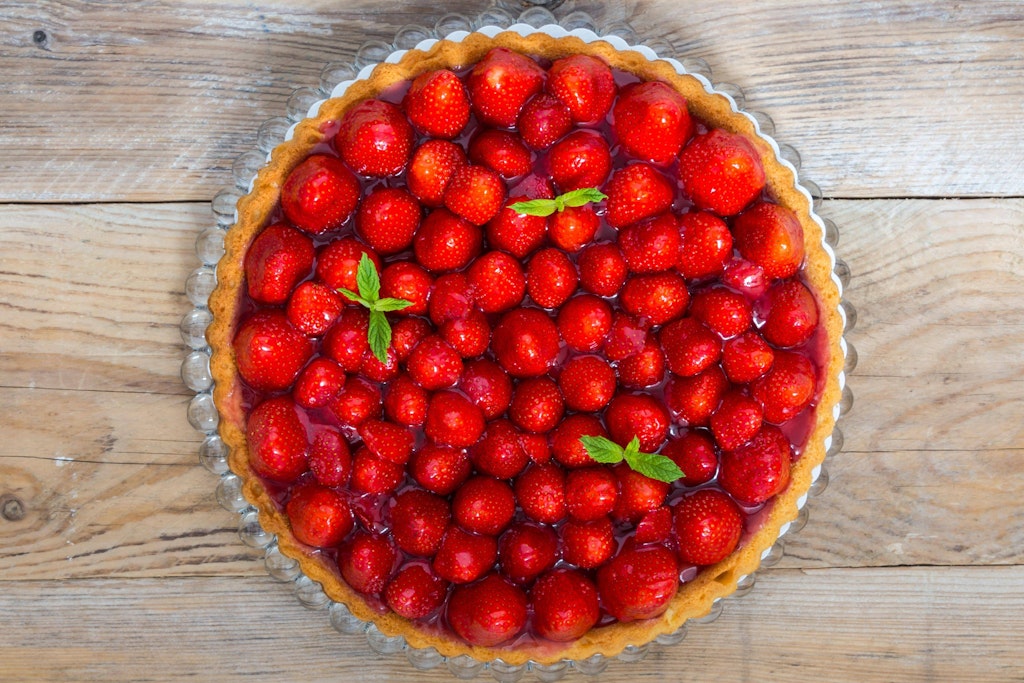 Yummy. Yummy. Yummy. What could be more delicious than a fresh piece of strawberry cake with coffee in early summer? The red fruits are in season. And with them again the strawberry cake. You can buy it ready-made at the bakery for a lot of money. Or you can simply make it yourself. With this simple recipe for strawberry shortcake, it's ready in no time and simply irresistible.
Also read: Brilliant recipe for fennel cream soup: it becomes so delicious with a sweet special ingredient >>
Ingredients for a simple strawberry shortcake
You need: 125 grams of flour, ½ pack of baking powder, 100 grams of sugar, 1 pack of vanilla sugar, 4 eggs, 3 tablespoons of sunflower oil, 1 pinch of salt, 1 kilo of strawberries, 5 tablespoons of sugar, 1 pack of red glaze, 2 tablespoons of sugar, 250 milliliters of water
Also read: Traditional wedding soup from grandma's recipe book – you can taste the love! >>
This is how the strawberry cake is made
That's how it's done: Preheat the oven to 200 grams (top and bottom heat). Line a springform pan (26 cm) with baking paper. Tip: If you wet the baking paper and crumple it up, it's easier to shape afterwards.
Wash, trim and halve the strawberries. Sprinkle strawberries with sugar and set aside.
For the dough, mix the flour and baking powder in a bowl. Add the sugar, vanilla sugar, eggs, sunflower oil and salt and mix with the hand mixer until smooth. Pour the batter into the springform pan, smooth it out and bake in the oven for 20 minutes. Do a chopstick test: poke a toothpick into the cake. It's done when nothing sticks to the chopstick. Take the cake out of the oven and let it cool down.
Spread strawberries on the cake. Prepare an icing from the cake frosting powder, sugar and water according to the instructions on the package and spread it quickly from the middle onto the fruit using a tablespoon. Allow the cake glaze to set. Place the strawberry cake in the refrigerator until ready to serve. Enjoy your meal!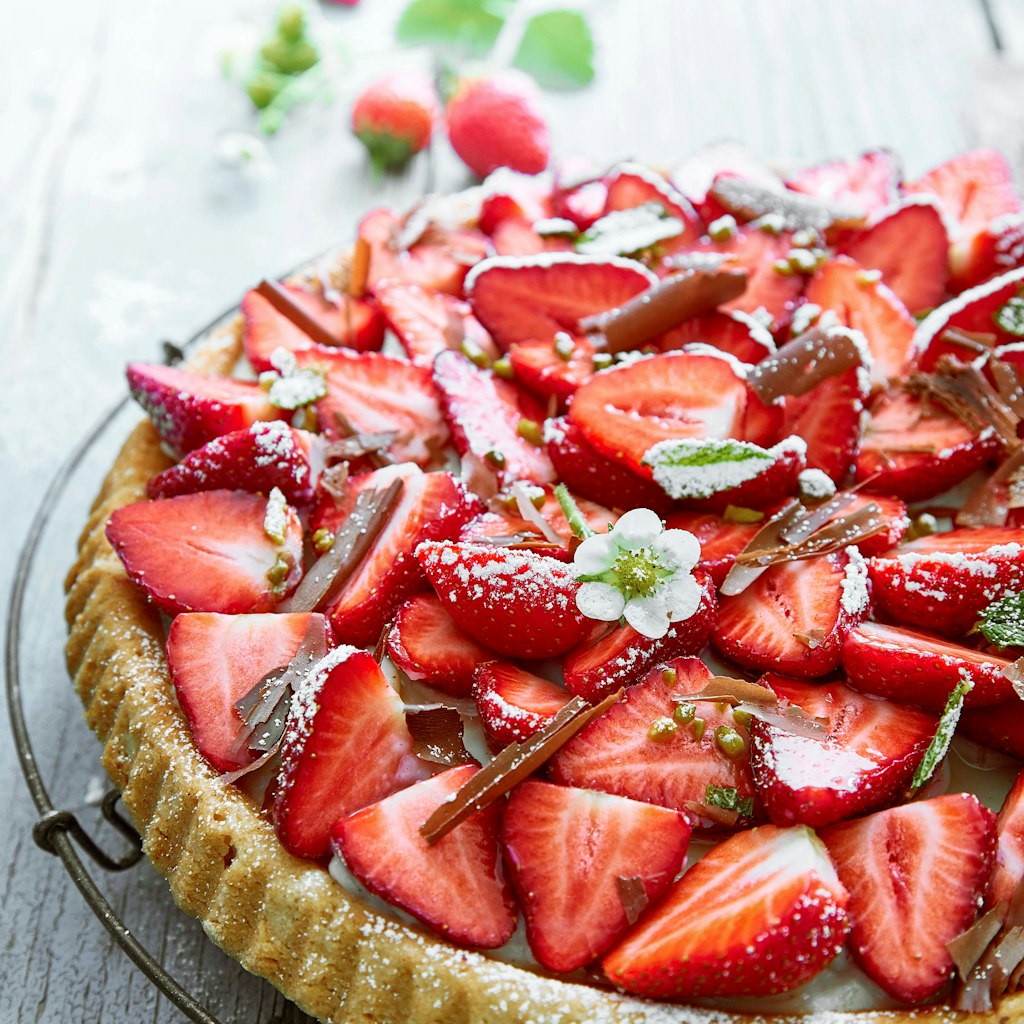 Also read: Insane recipe for low-carb supper: This cauliflower pizza has no carbs and is so delicious >>
Why are strawberries so healthy?
Due to their high water content, the berries have hardly any calories, but plenty of vitamins and nutrients. With 62 mg/100 g they contain more vitamin C than citrus fruits. The folic acid content and the content of the minerals potassium, iron, magnesium and calcium are also particularly high. In addition, strawberries fill you up quickly. This is because they also contain fiber, which has a satiating effect and dampens the rise in blood sugar after eating.