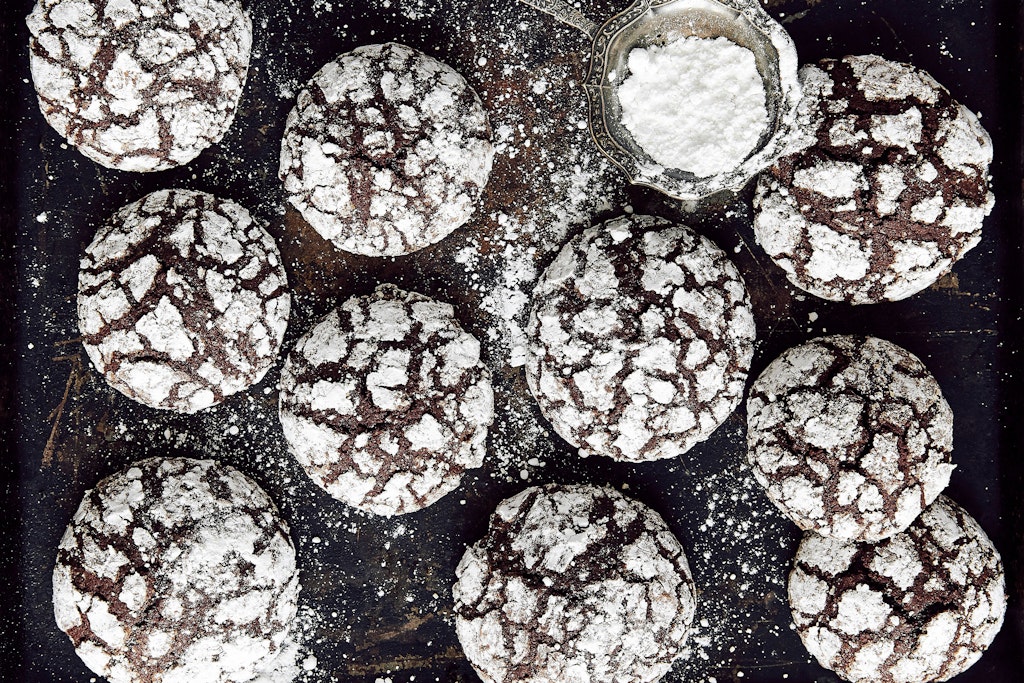 The first weekend of Advent is approaching – and with it the ovens will be glowing in many bakeries throughout Germany! Because: The cookie season starts that weekend at the latest. In addition to classic shortcrust cookies and gingerbread, all sorts of other types of biscuits are also baked in the oven – like these: Do you already know "Chocolate Crinkle Cookies"? These Christmas cookies are simply beautiful… and easy to make. Here comes the brilliant recipe.
Chocolate Crinkle Cookies Recipe: So chocolaty, so delicious!
The special thing about these biscuits: They are made from a dough that is wonderfully chocolatey – and before baking they are covered with a thick layer of powdered sugar. When baking, they melt, the sugar hardens and breaks apart – and the finished biscuits look like they have a layer of frost all around. This is perfect for winter. And what's more, the biscuits are a real treat – and a real chocolate sin!
Also read: Delicious leftovers recipe for Christmas! Red cabbage, potato and mince casserole: You will love this dish >>
Be sure to try these cookies. Important tip: If you want to transport them, for example in a cookie jar, you should be careful. Because as frosty as the look is, it is just as fleeting as real snow. If the biscuits are shaken in a tin, they easily lose their sugar coating and don't look as nice anymore. Here is the great recipe.
Ingredients for Chocolate Crinkle Cookies: This is what you need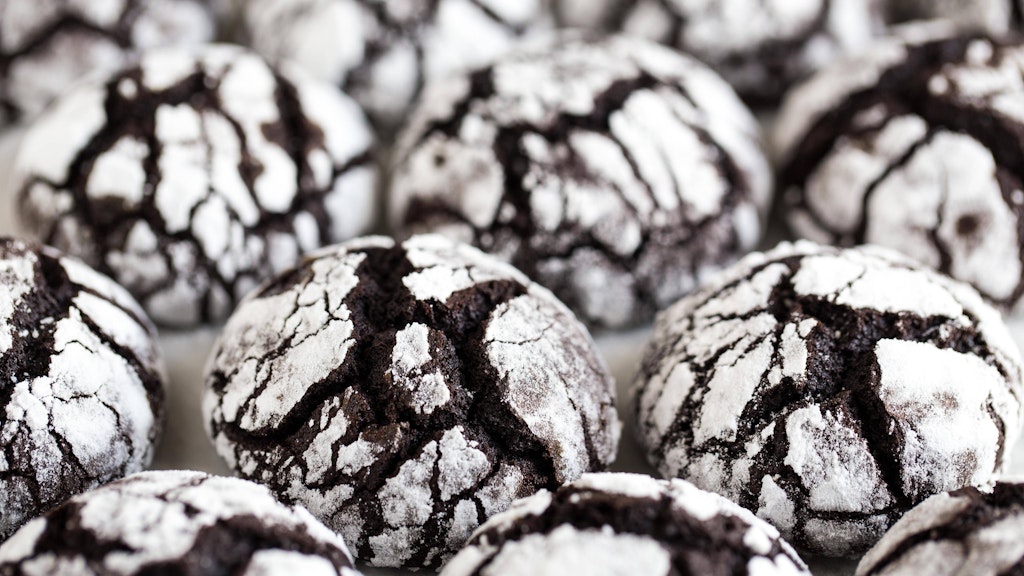 You need: 100 grams of butter, 150 grams of sugar, 220 grams of flour, 1 teaspoon of baking powder, 3 eggs, 100 grams of dark chocolate coating, 1 pinch of salt, 1 tablespoon of cocoa, some cinnamon, 100 grams of powdered sugar
Here's how it works: Chop the chocolate into small pieces and melt them together with the butter in a bowl over a water bath. In another bowl, mix flour, baking powder, cinnamon, salt and cocoa. Add the chocolate-butter mixture and knead into a dough using a hand mixer. Finally, gradually stir in the eggs.
Also read: Delicious fall recipe! Spicy noodle soup with vegetables and grilled mushrooms – this lightning dish is cheap and awesome >>
When a smooth dough has formed, shape it into a roll, wrap in cling film and place in the fridge for about 30 minutes. Preheat the oven to 180 degrees circulating air. Cover a baking sheet with baking paper. Put powdered sugar in a deep plate.
Take the roll out of the fridge, cut into even slices and make balls out of them. Roll them through the icing sugar bath several times – they really should be coated in a thick layer. Then place them on the tray with enough space between them. Leave to cool in the oven for about ten minutes, then enjoy – they taste best when dipped in milk. Enjoy your meal!
Also read: The perfect cake for Sunday: delicious recipe for sponge cake with apples! This is how the sweets taste like Grandma's >>