Brussels sprouts are certainly not the most popular vegetable in the world. Many people would even name the little cabbage buds if asked about their absolute hate dish. And even absolute Brussels sprouts lovers have to admit: it doesn't smell particularly appetizing during preparation. But the taste makes up for a lot. It is usually served as an accompaniment to meat and potatoes, but there is much more that can be done with Brussels sprouts: a suggestion.
That is why Brussels sprouts are also called Brussels cabbage
Brussels sprouts is one of the foods that has a wide variety of names in German-speaking countries. Brussels sprouts are also known as cabbage sprouts, sprout cabbage, Brussels cabbage, Brabant cabbage and rose savoy. The plant is a so-called biennial plant. In the first year, a stalk forms, on which the florets that are eaten develop. In the second year, the florets would begin to bloom yellowish if they hadn't already been harvested.
The first evidence of the cultivation of Brussels sprouts can be found in Europe as early as the 16th century in what was then the Spanish Netherlands, now Belgium. However, there is evidence that Brussels sprouts were first bred towards the end of the 19th century – also in Belgium. This is also where the name Brussels cabbage comes from, which can also be found in other languages. Brussels sprouts are called "Brussels sprouts" in England.
Also read: Brussels sprouts with garlic and parmesan from the oven: THIS easy after-work recipe is crispy and delicious >>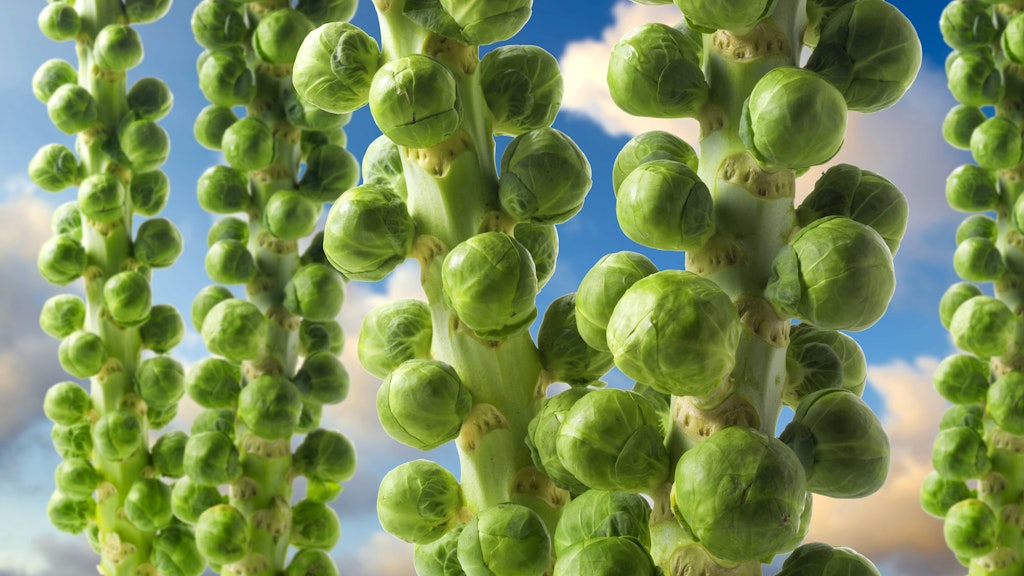 Also read: Delicious pumpkin and sweet potato soup with ginger: the creamy delicacy is so easy to make >>
But whatever they are called and where they come from, it is important that Brussels sprouts are prepared in a tasty way now that they are everywhere in the supermarkets. And it comes across as particularly tasty in this dish: juicy cauliflower with a potato crust. A recommendation for those who hate Brussels sprouts!
The ingredients for Brussels sprouts with potato crust
You need 700 grams of Brussels sprouts, 1 onion, 600 grams of potatoes, 200 milliliters of vegetable stock, 75 milliliters of whipped cream (or a vegan cream substitute), salt, pepper, nutmeg, olive oil.
Also read: Oven Oven Pumpkin and Brussels Sprouts: This recipe is quick, healthy and delicious >>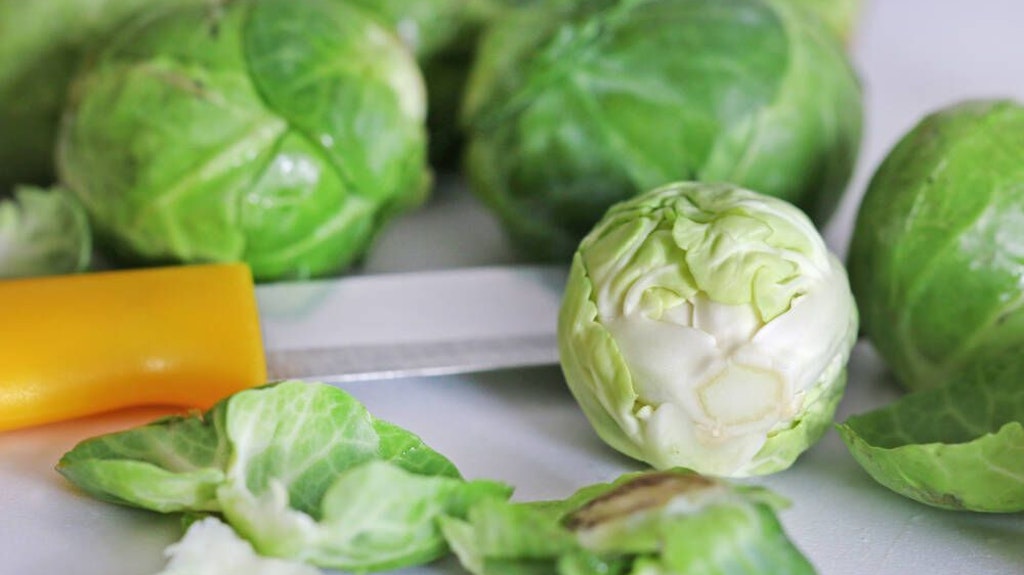 The recipe for Brussels sprouts with potato crust
Here's how it works: First you have to clean and wash the Brussels sprouts. To do this, cut off the stalk, remove the outer, dark leaves and separate the stalk in the shape of a cross. Then rinse off the cleaned florets once. Then cut the onion into small cubes.
Also read: Homemade pumpkin pancakes: This recipe makes them crispy, fluffy and delicious >>
You can then fry the onions in a little oil in a saucepan and also add the Brussels sprouts to sauté. After a few minutes, deglaze the whole thing with the vegetable broth and let it simmer on a low flame for 10 minutes. Now you can preheat the oven to 200 degrees (180 degrees for circulating air).
Meanwhile, peel the potatoes, place them in a bowl of cold water and then grate them coarsely.
When the Brussels sprouts are done cooking, put them in a casserole dish with the broth, then you can spread the grated potatoes evenly over them. Before putting everything in the oven, mix the cream (or the vegan alternative) with salt, pepper and nutmeg (an absolute must for Brussels sprouts) and pour the liquid evenly over the potatoes and cabbage.
Also try: Delicious recipe with Brussels sprouts and mushrooms: This hearty pan dish tastes like grandma's! >>
Then the whole thing goes into the oven, where it has to bake for 40 minutes. When the potato crust has turned brown, the dish is ready!
Enjoy your meal!