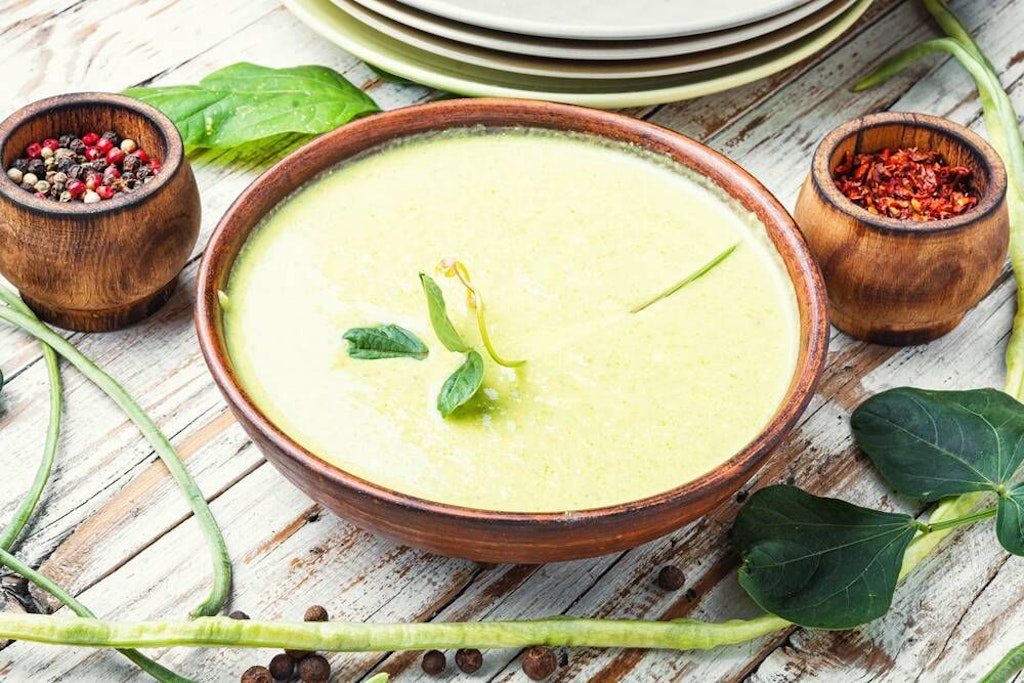 You don't like fennel? Do you only know fennel from tea? Then you haven't tried this amazing recipe yet. The fennel cream soup that we are presenting to you today is so delicious thanks to its sweet special ingredient that you will not get enough of it. Try the recipe for fennel cream soup right away.
Also read: Traditional wedding soup from grandma's recipe book – you can taste the love! >>
Ingredients for the fennel cream soup
You need: 1 bulb of fennel, 1 apple, 1 onion, 1 tablespoon of butter, 40 grams of flour, 700 milliliters of vegetable stock, 400 milliliters of milk, 200 milliliters of cooking cream, 1 tablespoon of honey, 1 teaspoon of salt, 0.5 teaspoon of pepper, 2 tablespoons of frozen dill
Also read: Insane recipe for low-carb supper: This cauliflower pizza has no carbs and is so delicious >>
This is how the fennel cream soup is made
That's how it's done: Finely dice the fennel and onion and sauté in butter in a large saucepan. In the meantime, finely dice the apple and add it.
Dust with flour and deglaze with broth. Add milk and simmer for 10 minutes. Refine with cooking cream, honey and dill and season with salt and pepper.
Simmer for another 10 minutes. Then puree with a blender. Complete. Enjoy your meal!
Also read: Asparagus with a difference: This recipe for fried asparagus is absolutely amazing>>
Why is fennel so healthy?
With only 19 calories and 0.3 percent fat per 100 grams, fennel is particularly low in fat and calories – perfect for anyone who wants to keep an eye on their slim figure. Fennel contains around two grams of carbohydrates and fiber per 100 grams. It is also extremely nutritious: just one portion of the tuber vegetable (200 grams) covers a quarter of the daily calcium requirement. Vitamins B, C and E are also found in abundance in fennel, as well as folic acid, iron, magnesium and potassium. Good to know: fennel contains twice as much vitamin C as oranges! 100 grams of fennel have 93 milligrams of the vitamin.