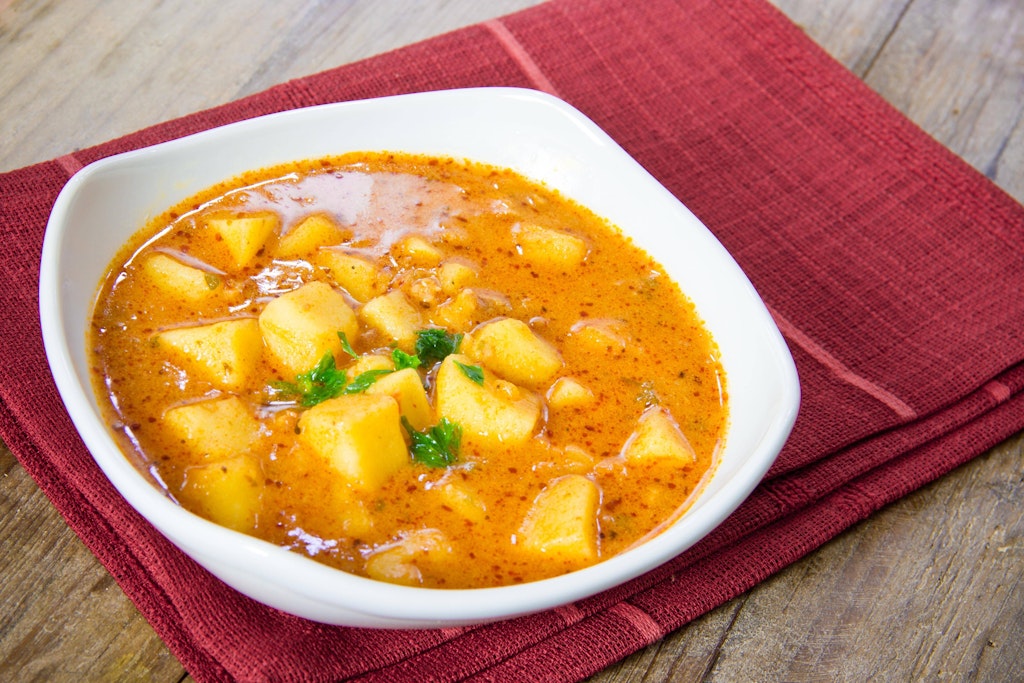 Autumn is just around the corner – and many amateur cooks are happy that after the hot summer, the time for delicious soups and stews has finally come. A hearty soup in the evening, with a glass of red wine – is there anything better? But: which recipe should it be?
Delicious recipe for potato goulash: How to conjure up the hearty stew
We have a very special highlight for you today: Potato goulash! Never heard? You should definitely try this recipe!
Also read about this now: Ingenious lightning dish: try pizza with garlic and mozzarella – super easy and super quick to make! >>
Because: This goulash does not contain any meat at all – and still tastes delicious, hearty and warms you from the inside. Here, the pieces of meat are replaced by diced potatoes – and together with onions, tomato paste, garlic and spices, it becomes a wonderfully spicy soup. Add a slice of bread and the evening is saved. Here comes the recipe.
Ingredients for potato goulash: This is what you need
You need: 3 onions, 2 cloves of garlic, 800 grams of waxy potatoes, 2 tablespoons of tomato paste, a little olive oil, 500 milliliters of vegetable stock, 1 bunch of fresh parsley, salt, pepper, paprika powder, cayenne pepper, 100 grams of sour cream
Now also read: This recipe is heaven on earth! Delicious casserole with mashed potatoes and minced meat: You have to try this "Sheperd's Pie" >>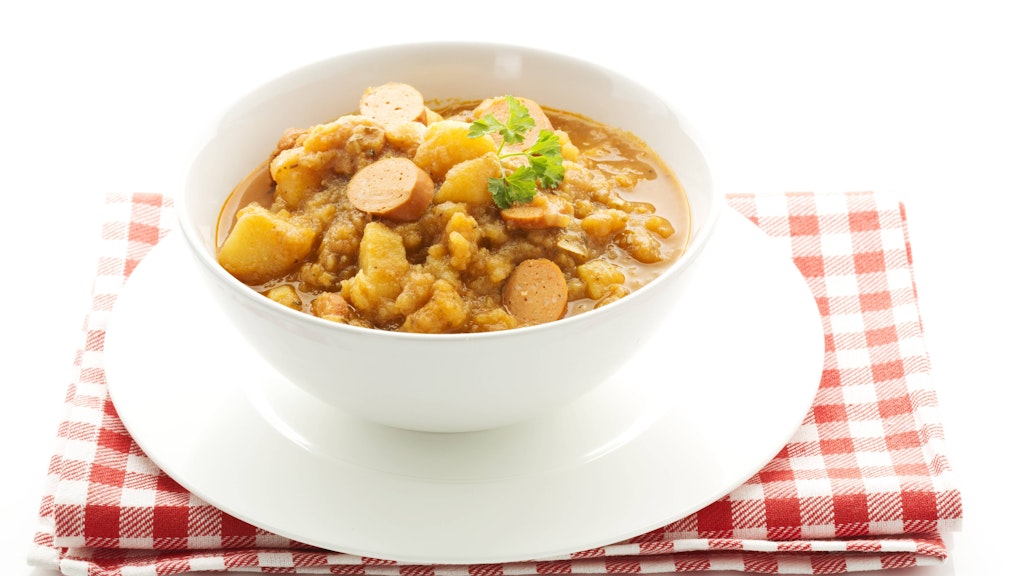 Here's how it works: Peel the onions and cut into fine cubes. Also peel and finely chop the garlic cloves. Wash, peel and cut the potatoes into bite-sized cubes. Then heat some oil in a large saucepan. Sauté the onion and garlic cubes in it a little. Then add the diced potatoes and fry a little.
Now also read: So tender, so delicious! Recipe for plum cake with crumbles: Crispy on top, soft on the inside – this is how the fruit cake turns out like grandma's >>
Add tomato paste and roast a little. Then deglaze everything with the broth, cover the pot with a lid and cook everything over medium heat for about 20 to 25 minutes until the potatoes are nice and soft but not yet falling apart. Meanwhile, wash the parsley, shake dry and finely chop.
Season the goulash with salt, pepper, paprika powder and – depending on how spicy you like it – cayenne pepper. Stir in the finely chopped parsley and finally add the sour cream. If you like, you can serve the goulash with some crème fraiche or an extra dollop of sour cream. A delicious slice of bread goes well with it. Enjoy your meal!
Now also read: Delicious and cheap recipe like in the GDR: Simple bean salad with onions! This is how grandma made it >>