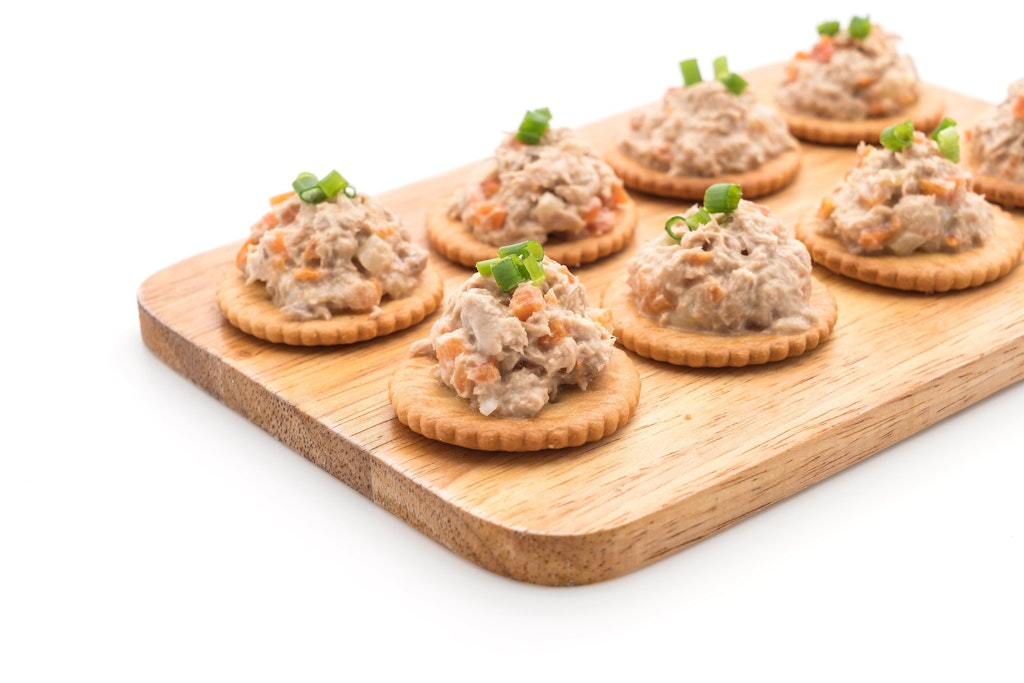 When friends and family get together for a barbecue, it is often customary for everyone to bring one or two delicious snacks for the buffet. Delicious dips and sauces such as Ketchupsalads out dried tomatoes or delicious creams. You have to try this delicious tuna cream. The culinary souvenir not only looks pretty, but can also be prepared quickly and easily. We'll tell you how to do it…
Also read: Currywurst sauce like from the chip shop – very easy, delicious and so quick to make
Ingredients for the delicious tuna cream
You need: 1 can of tuna in oil, 250 grams of low-fat quark, 1 half a small onion, 1 teaspoon of oregano, salt and pepper, a few squeezes of lemon juice
Also read: Why don't you try cauliflower patties – simple, delicious and sooo healthy!
And this is how the tuna cream is prepared
1. Drain the canned tuna a little through a sieve and then place the tuna in a bowl.
2. Now chop half the onion into fine cubes and add them to the tuna.
3. Now mix the low-fat quark with the tuna and add the spices.
Also read: Make crispy, tender cheese sticks yourself: a quick and easy recipe for every party
4. Now you should mix everything together properly to create a creamy dip.
5. Season everything with a few squirts of lemon juice. Complete!
Enjoy your meal!
The tuna cream is an ideal spread
It tastes great as a dip with vegetable sticks, with boiled potatoes or on crispy white bread. In addition, the dip is variable and is also suitable for other canned fish that are in the pantry – such as sardines, mackerel, Kiel sprat and herring.
By the way: The name tuna (scientific name Thunnus) derives from the ancient Greek expression "θύνω thýnō" for "I hurry", "I rush", "I shoot along" – because of the fast movement of the fish. Tuna are large predatory fish found in all tropical, subtropical and temperate seas. They are among the most important edible fish and are of great importance for the fishing industry. Some of the eight species are now endangered by overfishing.