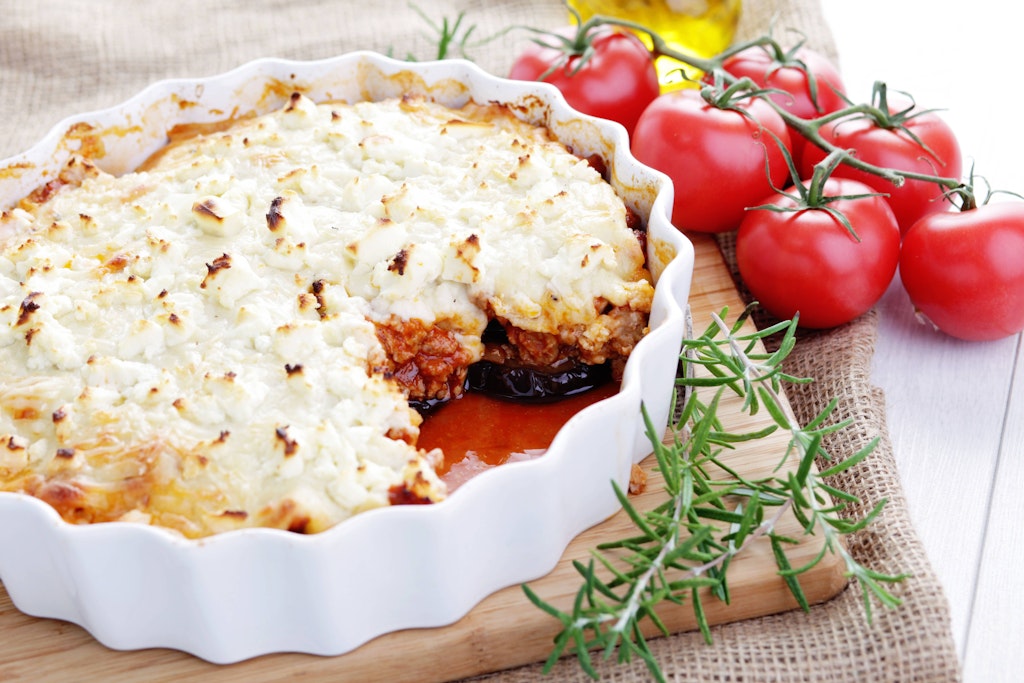 fed up with sun Summer weather in mid-May. The food can be a little lighter there. What goes better than a Mediterranean casserole with pork fillet, a delicious sauce and baked with feta. Here comes the recipe.
Also read: Ingeniously simple recipe for mousse on chocolate: this is how the sweet dessert is guaranteed to succeed >>
Ingredients for Mediterranean casserole with pork tenderloin
You need: 1 pork fillet (approx. 500 grams), 5 medium-sized potatoes, 2 onions, 250 grams of mini tomatoes, 1 feta cheese, 100 milliliters of vegetable stock, 100 milliliters of white wine, 4 teaspoons of steak seasoning, salt, pepper, paprika, 1 tablespoon of rosemary, 2 tablespoons (herbal) oil, frying fat
Also read: Fast, aromatic pasta with broccoli, mushrooms and salami: This recipe is quick, fills you up and tastes fantastic! >>
This is how the Mediterranean casserole with pork fillet is made
That's how it's done: Preheat the oven to 200 degrees (top and bottom heat). Wash and peel the potatoes and grate them into thin slices using a kitchen knife. Alternatively, you can slice the potatoes, but they should be really thin. Peel the onions, halve and cut into half rings. Place in a casserole dish along with the potatoes. Season with salt, pepper and paprika powder and marinate with herb oil. Place in the oven for 25 minutes.
In the meantime prepare the remaining ingredients. Wash the pork fillet, pat dry and cut into slices approx. 3-5 centimeters thick. Heat the frying fat in a pan, briefly sear the pork fillet on each side. Season with steak seasoning. Remove the pork tenderloin from the pan and set aside.
Also read: Waffles from the waffle iron: If you pay attention to THIS in the recipe, they will be really crispy >>
Pour the vegetable broth and white wine into the gravy. Stir in the rosemary. Boil briefly. Halve the mini tomatoes. Finely crumble the feta.
Take the baking dish out of the oven, add the tomatoes and pour the sauce over them. Place pork fillet on top. Continue cooking in the oven for 20 minutes. Pour feta cheese over the Mediterranean casserole and bake for a further 10 minutes. Enjoy your meal!
Also read: Incredibly delicious recipe from Poland: Make bigos yourself! >>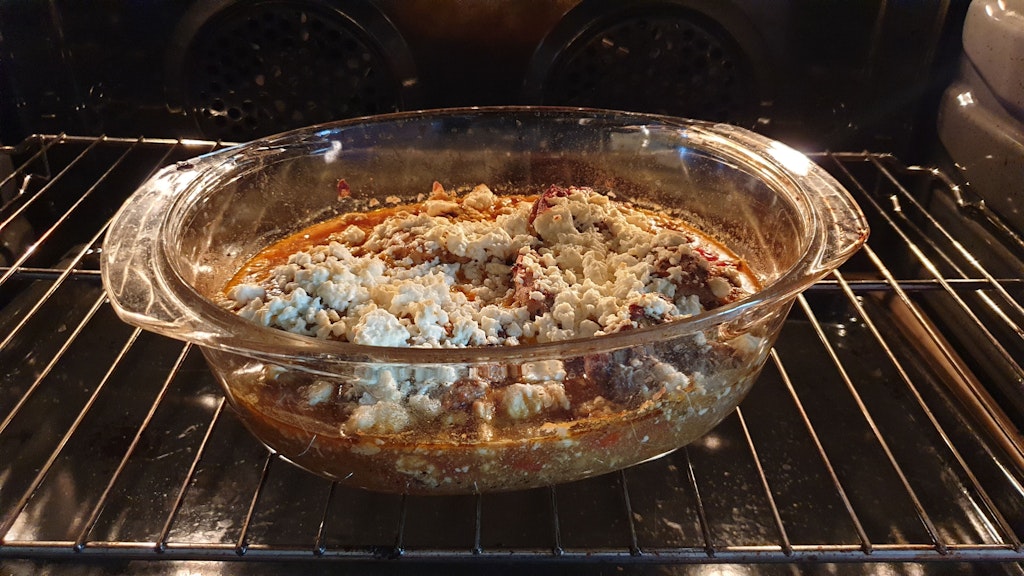 Also read: Simple cheese salad like in the GDR: This is how the recipe from the past is guaranteed to work! >>
Mediterranean casserole with pork fillet is not for children
The Mediterranean casserole with pork fillet is not suitable as a family meal. Children should not eat it because of the alcohol. The myth that the alcohol evaporates while cooking is not true. Experts are certain that after 30 minutes of simmering, 35 percent alcohol can still be detected in sauces. The fact that even the smallest drop is harmful to children does not need to be emphasized at this point.
Also read: Broccoli with vinaigrette according to a GDR recipe: This is how the delicious cabbage tastes like at grandma's >>