Zucchini bread is juicy and aromatic and adds variety to your diet. We'll show you how to make the healthy bread yourself at home.
Zucchini bread is a tasty change from traditional ones bread recipes. With just a few ingredients you can make a juicy bread that you can serve with snacks, soups or as a snack in between.
By the way, you can get zucchini from German cultivation between June and October. For all other ingredients, too, we recommend using regional products wherever possible. This saves long transport routes and thus CO2 emissions.
When buying the ingredients, also pay attention to organic quality. How to support one sustainable agriculturebased on chemical-synthetic pesticides waived.
Zucchini Bread: This is how you make it yourself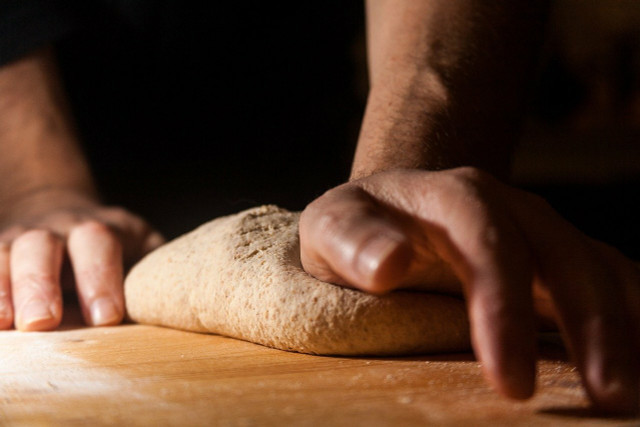 Zucchinibrot
Preparation: approx. 20 minutes
Rest time: approx. 35 minutes
Cooking/baking time: approx. 45 minutes
Quantity: 1 piece
Ingredients:
0.5 pack(s)




Dry yeast (for 500g flour)

1 TL




Zucker

40 ml




lukewarm water

200 g




flour

200 g




Zucchini

150 g




Almonds, ground

20 g




Flaxseed (crushed)

1 HE




olive oil

1 Socket(n)




Salt

2 TL




bread spice

1 HE




flour for the mold
preparation
Mix the dry yeast with the sugar, the water and half of the flour. Mix everything together until there are no more lumps in the batter. Now let the mixture rise in a warm place for 15 minutes.

Meanwhile: Wash the zucchini. Cut off the two ends and grate them roughly with a kitchen grater. Squeeze them lightly with your hands and drain off the excess liquid.

Now mix the remaining flour, the almonds, flaxseed and the olive oil into the dough. Knead the dough thoroughly.

Now mix the dough with the grated zucchini, the bread spice and a pinch of salt. If the dough is too wet or too dry, add a little more flour or water.

Let the dough rise again in a warm place for 20 minutes.

Sprinkle a loaf tin (length 26 cm) with a little flour so that the bread can be removed more easily later. Bake the bread Two-sided heat for 40 minutes at 180 degrees Celsius.

Tipp: To ensure that the zucchini bread lasts as long as possible, you should follow a few tips when storing it. You can find out more about this here: Store bread – you should keep that in mind
Serve zucchini bread: This goes well with it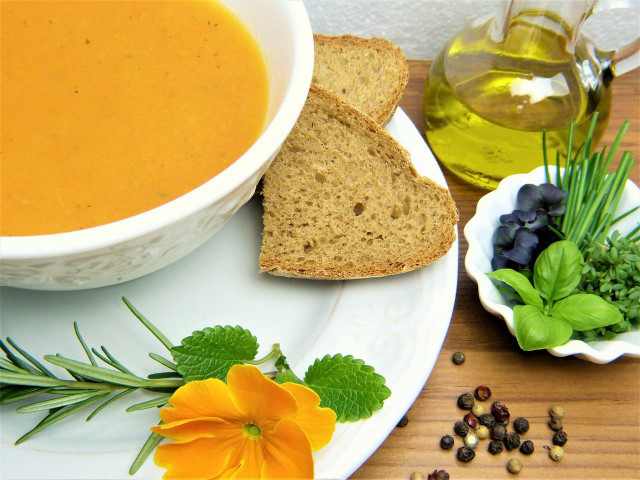 Zucchini bread tastes particularly good fresh from the oven with a little margarine or butter. And the bread is also a good side dish for soups and dips:
If you ever can't finish the zucchini bread, then you can freeze the bread. How to avoid food waste and always have some homemade bread in the freezer.
Read more on Utopia.de:
** marked with ** or orange underlined Some links to sources of supply are affiliate links: If you buy here, you actively support Utopia.de, because we then receive a small part of the proceeds from the sale. More info.
Do you like this post?
Thank you for your vote!