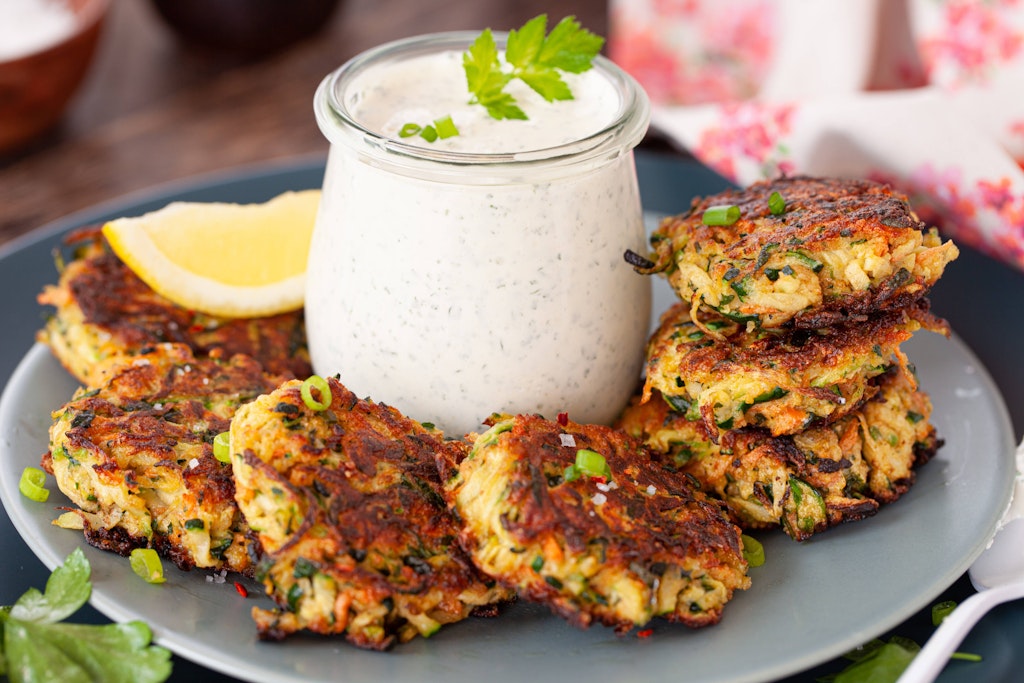 Hot days are ahead of us. Midsummer keeps Germany in suspense and there is hardly any appetite for sumptuous food. A light meal is needed. One that is also healthy and tasty at best. We have a recipe for you here that is perfect on hot days: Zucchini Pancakes. Here we reveal how they are guaranteed to succeed and how you can even make them low-carb.
Also read now: Inexpensive, delicious and just like grandma made it! Yummy Stew Recipe: How To Cook The World's Best & Easiest Potato Soup >>
Ingredients for zucchini fritters
You need: 750 grams of zucchini, 3 eggs, 125 grams of flour, 10 tablespoons of milk, oil for frying, salt, pepper
Also read: Ingenious recipe for zucchini salad: light summer enjoyment served in a flash >>
This is how zucchini pancakes are made
That's how it's done: Wash the courgettes thoroughly, cut off the ends and grate finely using a slicer. In a large bowl, mix the grated zucchini with plenty of salt and set aside for 10 minutes.
Also read: Great Stuffed Kohlrabi Recipe: Forget stuffed peppers—this is way better >>
Meanwhile, beat the eggs and mix well with the milk. Season with pepper. Pour the flour through a sieve into the egg-milk mixture and stir.
Also read: Guaranteed to taste just like it used to: Grandma's filled crumble cake – the classic recipe from the GDR baking book >>
Now put the zucchini in a clean kitchen towel and squeeze out the water that has formed from the salt. Add the courgettes to the milk-egg-flour mixture and mix everything together.
Heat oil in a pan. Using two tablespoons, add small blobs of zucchini pancake batter to the hot oil and fry the zucchini pancakes on both sides until golden. With curd or Tzatziki enjoy. Enjoy your meal!
Also read: Brilliant recipe for lemon cheesecake without base – and without flour! The classic in a new guise >>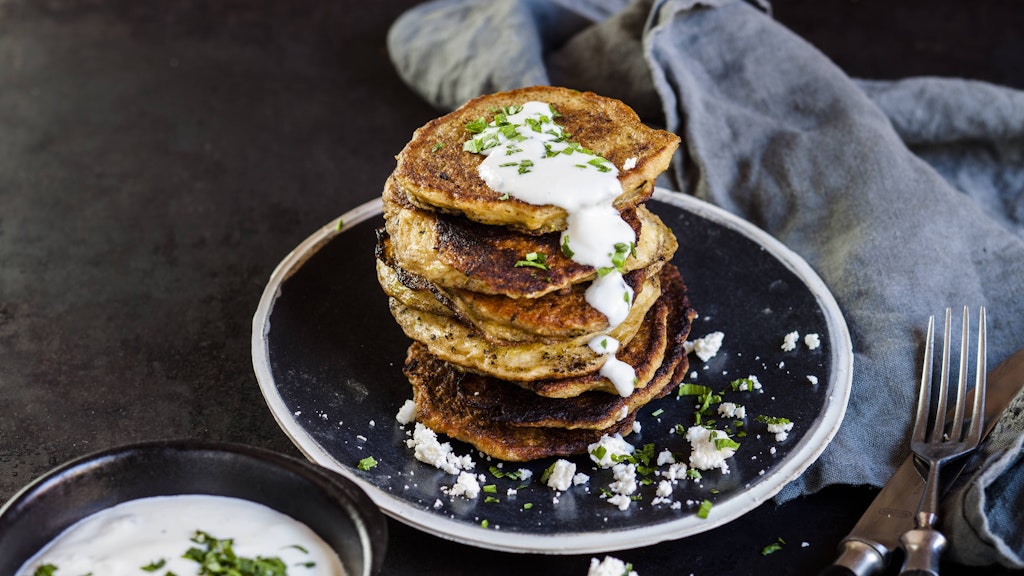 This is how zucchini buffers become low-carb
If you want it even lower in calories, you can also prepare your zucchini buffer low-carb and do without wheat flour and milk. Simply mix zucchini with 4 eggs, 100 grams of grated parmesan and 3 tablespoons of almond flour and otherwise follow the recipe. Tastes just as delicious, but has even fewer carbohydrates.
Also read: Erich's coronation: When the GDR slipped into the coffee crisis and the citizens were bitterly upset>>
Why are zucchini so healthy?
With around 19 calories per 100 grams, courgettes have very few calories and are therefore a light component of vegetable cuisine that is rich in vitamins and minerals. The calcium, magnesium, iron, B vitamins, vitamin A (provitamin A) and vitamin C content of zucchini make them particularly valuable.