Juan Carlos
Who is the person who is always watching him by his side?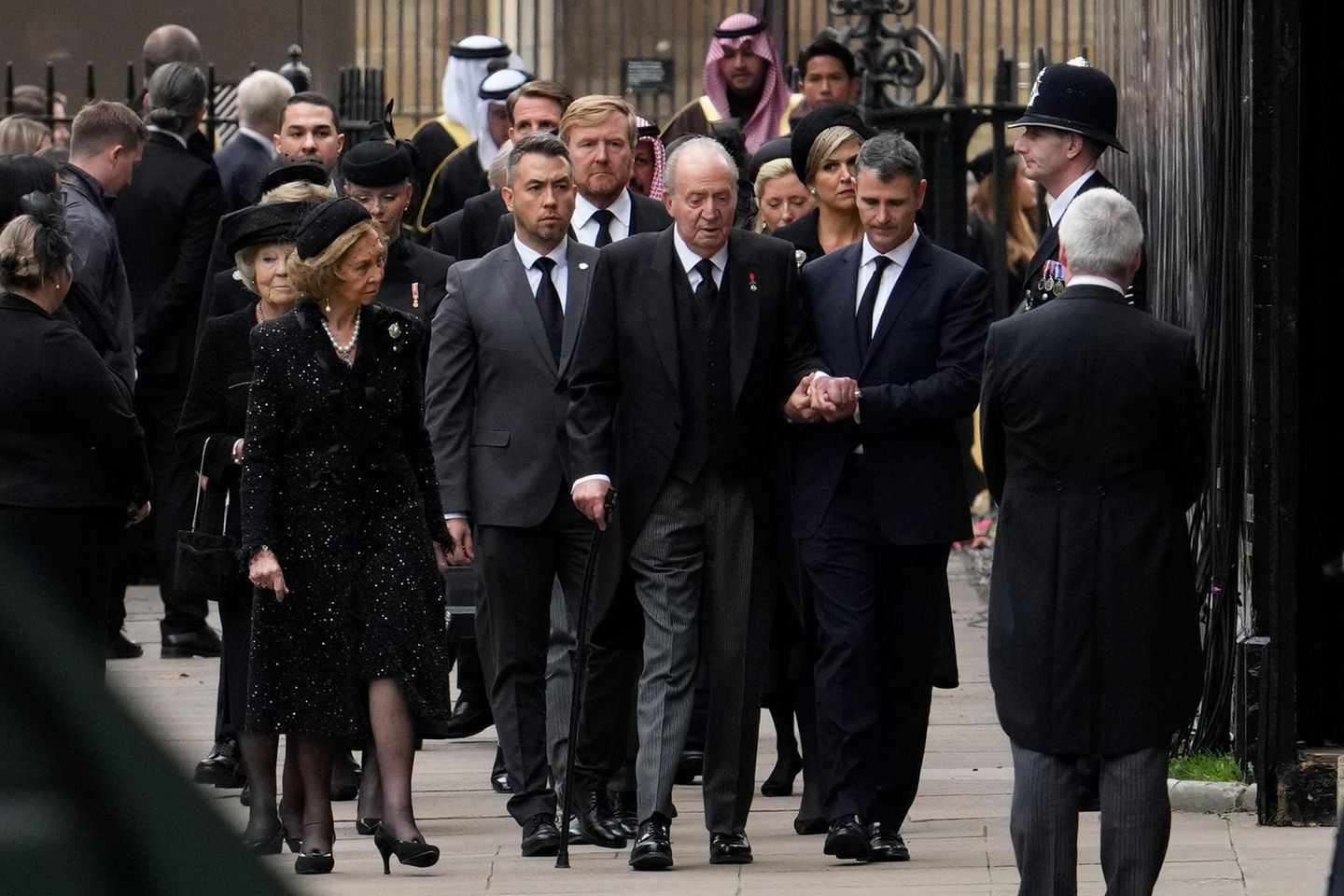 After various scandals and investigations, the former King of Spain, Juan Carlos, can no longer count on the support of his family. Nevertheless, in recent years he has found a new confidant.
The former king of Spain makes frequent appearances Juan Carlos84 years, from his financial scandal no longer in public, at state funerals Queen Elizabeth, †96, but in 2022 September 19 made an exception. Remarkable: He was not supported by his family at Westminster Abbey, with a previously unknown man watching by his side. Who is this mysterious friend?
Juan Carlos: His bodyguard is his closest confidant

Although Juan Carlos often likes to point out that despite his advanced age, he exercises regularly, the former monarch also struggles with mobility issues. This was made clear recently at Queen Elizabeth's funeral. The 84-year-old man was dependent on the help of his bodyguard, the two had a close relationship for years, Spanish online portal The Objective knows. The unidentified man is said to be Lt. Col. Vicente Garcia-Mochales, Juan Carlos' chief bodyguard. He is also a member of the Guardia Civil, Spain's 80,000-strong police force based in Madrid.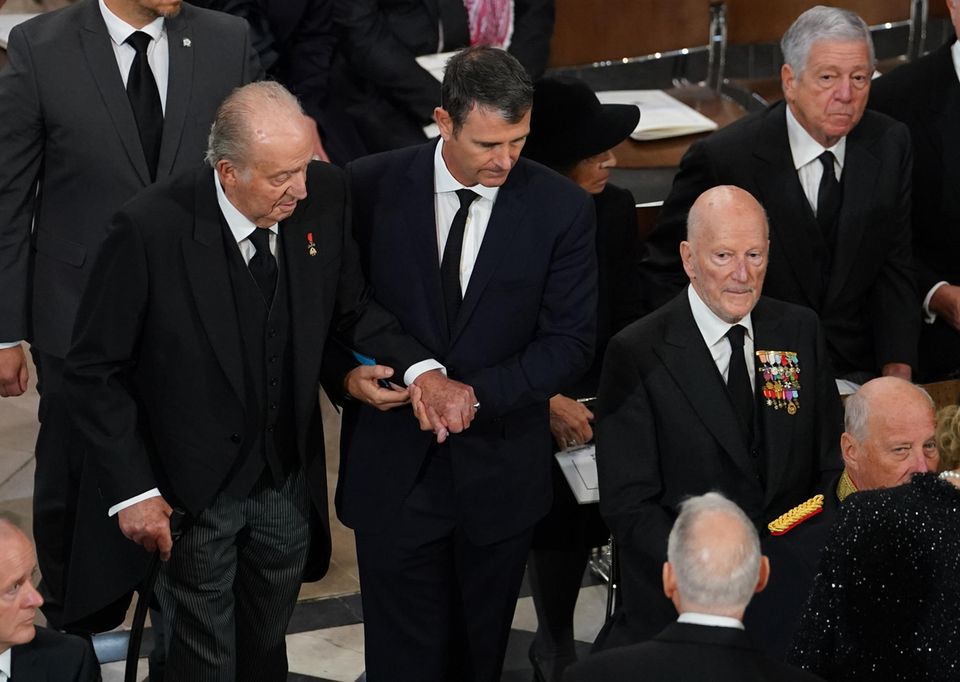 Vicente Garcia-Mochales is said to have become one of the ex-king's most trusted men in recent years and is also looking after the royals in Juan Carlos' exile in Abu Dhabi. Garcia-Mochales replaces Air Force Col. Nicolás Murga, who left the job several years ago.
King Felipe does not want to be seen with his father

Unlike King Felipe54 and Queen LetiziaThe 50-year-old lieutenant colonel has no problem being photographed in public with Juan Carlos. The former king's son and his wife took extra care as they made their first appearance together in London in years not to take pictures with the discredited ex-king.
Sources used: theobjective.com, teda.dk, picture-alliance.com
eyes
Finally